Telling tales
Sanghvi's memoir is rich with anecdotes, providing a speed-read of Indian politics from the Emergency till now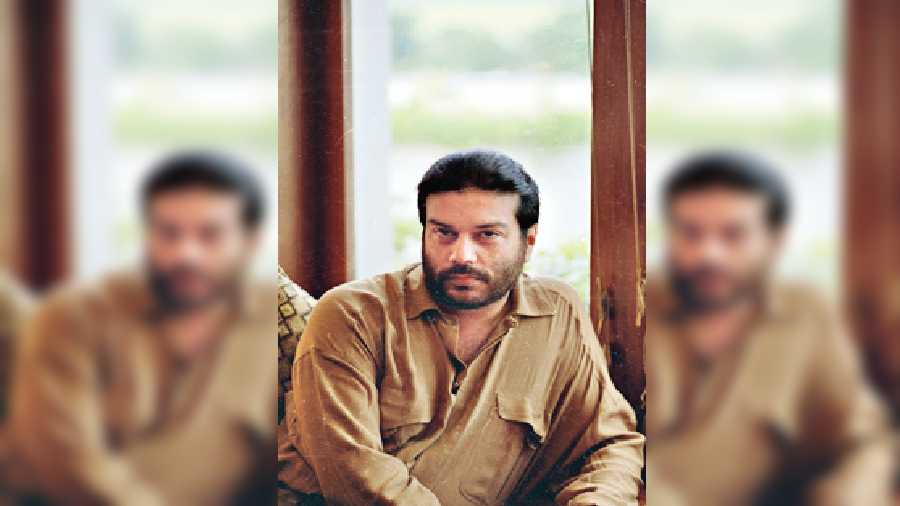 ---
Published 28.01.22, 12:30 AM
|
---
For a memoir, A Rude Life is less about the author, Vir Sanghvi, and more about the Old India that he covered for four decades as a journalist, a time that is now a fast-fading memory. For reasons that he has left unexplained, he does not write much about the Narendra Modi era; probably as a hat tip to the absence of any proper insight or information about what is actually going on behind the all-is-great propaganda and daily bluster. "The one thing we learnt quickly was that in the reign of Narendra Modi, nobody knew anything."
A product of the lockdown, the book is written from memory. Consequently, there are instances where Sanghvi says he has no recollection of a particular detail or is a bit vague because memory failed him. In interviews related to the book, he has said he did not have access to notes or clippings — as he does not keep them plus the country was in lockdown — and a sizeable portion of the book is from the pre-internet age. Without those interviews, these gaps remain unexplained.
Written in his trademark easy-to-read style, Sanghvi's narration of events is almost conversational. After a detailed account of his childhood, it is mostly about his career in the media that began early at 19 years, around the time of the Emergency. Weaving in bits of his career — that saw him straddling print and television with ease just as he did writing about politics, food, travel and lifestyle (something political editors scoff at as non-serious) — the memoir is rich with anecdotes. Although a lot of the book is stuff that he has written about, it has been strung together in a chronological order providing a speed-read of Indian politics from the Emergency to what the detractors of the prime minister, Narendra Modi, refer to as an "undeclared Emergency".
According to Sanghvi, some of the material in the memoir is now directly attributed to people who were only referred to as sources when he originally reported about these events; a case in point being the tension between President Zail Singh and Prime Minister Rajiv Gandhi. Widely reported back then, the book reveals how bitter it had become to the extent that the premier is quoted accusing the first citizen of womanizing in Rashtrapati Bhavan.
If the kind of access to bigwigs in politics including several premiers that he managed as a journalist back them seems alien at a time when Modi gives only pre-scripted interviews that give away nothing, some things may not have changed that much going by his recollection from childhood of superstar, Dilip Kumar, being accused of being a Pakistani spy in 1964 when Jawaharlal Nehru was still alive. Given the number of hats he wore during these four decades, the book includes "exciting" happenings of not just politicians but also actors — Amitabh Bachchan and Raj Kapoor — big businessmen including Dhirubhai Ambani before the Ambanis became the powerhouse they are today, Miles Copeland (manager of The Police rock band), 'Bombay' gangster, Haji Mastaan, and so on.
While Sanghvi fleetingly comments on the state of journalism at various points of the book, there is a chapter devoted solely to the media in which he practically writes the epitaph of the profession. "We now live in a twilight zone where nobody knows what is really happening, where facts count for nothing, where spin is everything... and where the big global tech companies (Facebook, Google) control a large chunk of public opinion.
"It is a terrible way for democracy to function and it can be no surprise that leaders, all over the world, get by, not on the basis of performance, but on the basis of their ability to twist the truth out of shape."