Resistance with the help of brush and pen
What makes Uderzo's search for harmony intriguing is the story of his real life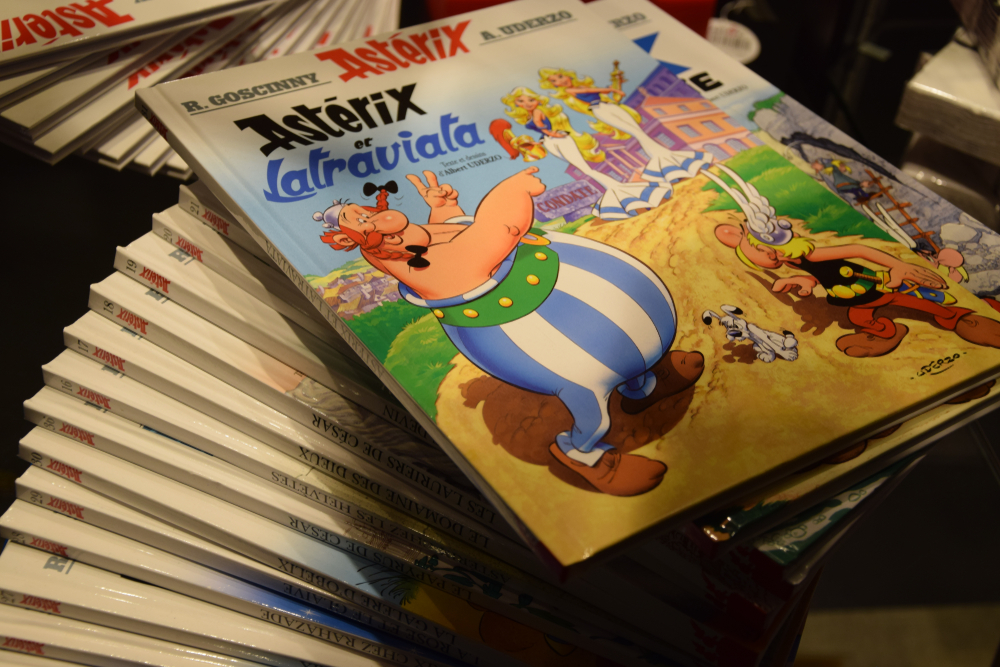 ---
---
Asterix and the Great Divide, the 25th adventure in the life of that inimitable Gaul, arguably, represents a watershed moment for the comic series. Albert Uderzo, who died last week, had, for the first time, wielded both pen and brush, so to speak, for this book; René Goscinny, writer and co-creator, had died three years before its publication. Even though some critics believe that Uderzo lacked Goscinny's wit, The Great Divide offers early glimpses of a rare ability which Uderzo went on to cultivate, and eventually master, in Asterix's subsequent journeys — the harmony between text and image, with picture and words combining seamlessly, much like a literary symphony, to put readers under a spell.

The opening pages of the work that introduced Uderzo to the world as writer-illustrator resonate with examples of this wondrous but delicate balance. Codfix, the villain, is a distinctly fishy character. Uderzo reinforces this association by giving the character — unfortunately for Melodrama, the heroine, who is promised to Codfix as bait — a distinctly piscine look and smell. The humourous text keeps pace with the fun in the images. A few pages later, Obelix insists that Dogmatix has picked up a scent, to which Asterix replies, calmly, that it is only a 'red herring'. Then, there is the depth and power of allegory. Uderzo sketches and writes about a world that is at once ancient and modern. For the village in the plot is divided between the Left and the Right — a ditch, the Great Divide, separates the two warring sides — mirroring the political and ideological clefts that have survived time.
What makes Uderzo's search for harmony intriguing is the story of his real life. Uderzo was a survivor of conflict, the very anti-thesis of harmony, having endured the viciousness of the Nazis in France as well as the supineness of the Vichy regime. The philosophy of resistance, understandably, was an irresistible proposition. Why else would he make a tiny village keep out the mighty Roman emperor? But tyranny, which Goscinny and Uderzo fought through their fictional sword — the tribe of blessed Gauls — need not be political only. It could also be cultural. The French insist that the Gauls and their creators saved France from the plague called Hollywood.
In locked down India, as we reach out for Asterix, Obelix, Getafix, Cacofonix in the wake of Uderzo's death, we should perhaps be grateful that by keeping us glued to these pages inside the safety of our rooms, Uderzo, Goscinny and their heroic Gauls are trying to fend off a plague which, on this occasion, is quite literal.