Volvo eyes big slice of premium pie
The company has clocked sales of 2,194 units from January to October this year, surpassing its 2017 sales of 2,029 units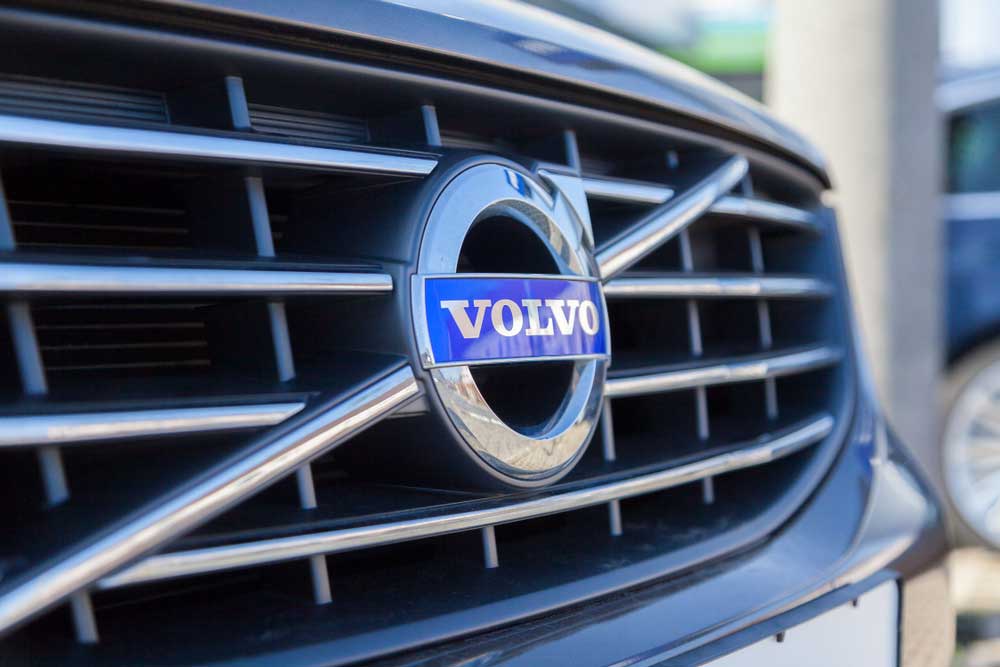 ---
|
Calcutta
|
Published 02.12.18, 10:25 PM
---
Volvo Cars plans to sell 2,700 units by the end of this year, taking its market share in the premium segment to over 7 per cent.
The company has clocked sales of 2,194 units from January to October this year, surpassing its 2017 sales of 2,029 units.
"Our sales are up 40 per cent this year," Charles Frump, managing director of Volvo Car India, said over the phone.
The company aims to take its market share in the premium segment to 10 per cent by 2020. Currently, its share is pegged at 6 per cent. "By the end of the year it will be over seven per cent," said a company spokesperson.
The premium segment in India clocks sales of around 37,000 units annually.
Volvo's three SUV models make up more than 60 per cent of its sales.
The XC60 contributes 25 per cent to its sales, while the XC90 makes up 20 per cent of its sales; the share of newly launched compact SUV XC40 is 17 per cent.
The rest comes from the sedans S90 and S60 and the cross-country V90 and VC40, each of which contribute between 8 per cent and 12 per cent.
"We expect the XC40, the compact SUV, to contribute higher numbers in 2018 when it will have the whole year sales run. During the initial couple of months since its launch in July this year, we had a very good response," said Frump.
Volvo has seen an increase in its sales traction in smaller cities as it added to its dealer network.
"We are now present in cities like Indore, Raipur and Calicut and our total touchpoints in the country stands at 27," said Frump, adding that the sales growth of its cars in the National Capital Region "has been very good".
Hybrid plans
The company has announced that it will assemble its XC90 plug-in hybrids at its Bangalore plant by the end of 2019 which will be followed by a range of plug-in hybrids in the next three years.
The company assembles the diesel versions of the XC90, XC60 and the S90 at its plants right now.
"With the assembly of the petrol plug-in hybrid, our local assembly will go up to 50 per cent," said Frump.
It will also be the first petrol engine to be assembled in the plant, said the spokesperson. The CKD plug-in hybrid will be "aggressively priced" he said, adding, "the cost of ownership will be far lower than the ICE variant".
Incidentally, the government levies 28 per cent GST on hybrids and has not announced any incentive for this technology. "The infrastructure does not support fully electric cars in India though we as a company are committed to electrification," said Frump.