UBI, Uco look to avoid leash
Both UBI and Uco Bank plan to trim their net non-performing assets below the PCA threshold of 6%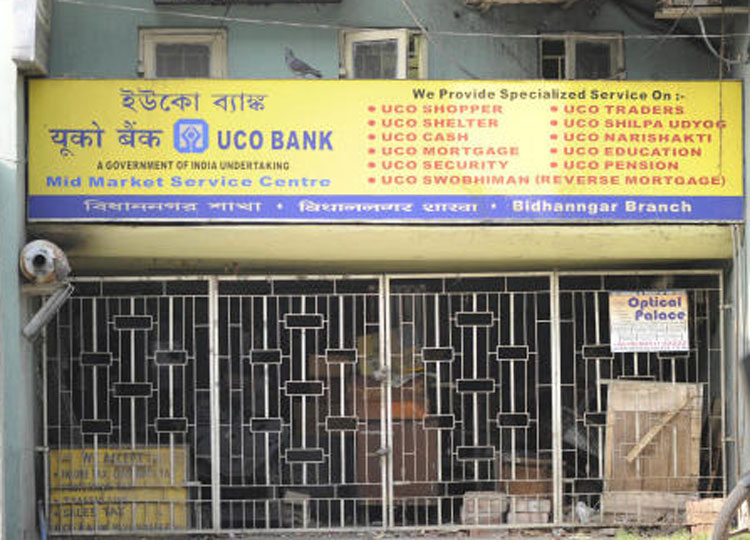 ---
Calcutta
|
Published 14.05.19, 07:17 PM
|
---
The NCLT process in certain cases is taking longer for the bank to recover its stressed assets. It is relying on alternatives such as one time settlement schemes to expedite recovery efforts in NPA.
Uco Bank, which came out with its quarterly numbers on Tuesday, said its net NPA had come down to 9.72 per cent as of March 31, 2019 from 12.48 per cent a year ago. The bank has trimmed its losses in the fourth quarter of 2018-19 to Rs 1,555.03 crore from Rs 2,134.36 crore in the corresponding year ago period.
"The aim is that every quarter slippages should be less than recovery. The bank is looking at a recovery of around Rs 2,000 crore every quarter. By the end of this fiscal we should bring down our net NPA levels and look to come out of the PCA framework," said A.K. Goel, managing director and CEO of Uco Bank.
The PCA framework introduced by the RBI has placed restrictions on the bank on dividend distribution, branch expansion, restriction in credit expansion, among other steps.
Two city-based banks plan to come out of the Prompt Corrective Action framework of the Reserve Bank of India in 2019-20. Both United Bank of India and Uco Bank plan to trim their net non-performing assets below the PCA threshold of 6 per cent in the current fiscal.
United Bank of India, which posted its quarterly results on Monday, has set its sights to lower its gross non-performing assets to 8-9 per cent and net non-performing assets to 3-4 per cent.
The bank is open to both options —revival of stressed accounts by referring them to the National Company Law Tribunal or the non-NCLT process, where the main challenge is to find a right price for the assets.
"We are expecting a recovery of Rs 4,000-5,000 crore this financial year. This will bring down the gross NPA level. On the capital front the bank is conforming to all the requirements," said UBI MD and CEO Ashok Kumar Pradhan on Tuesday.
"Our endeavour is that we would be able to bring the net NPA to 3-4 per cent by the end of the financial year. The numbers are in our favour. We should be able to come out of the PCA by the second quarter," he said. Net NPA of the UBI was 8.67 per cent for the March quarter.