Switch for good: What is home refinancing and what does it entail
You can consider refinancing your home loan as lenders compete to offer the lowest rates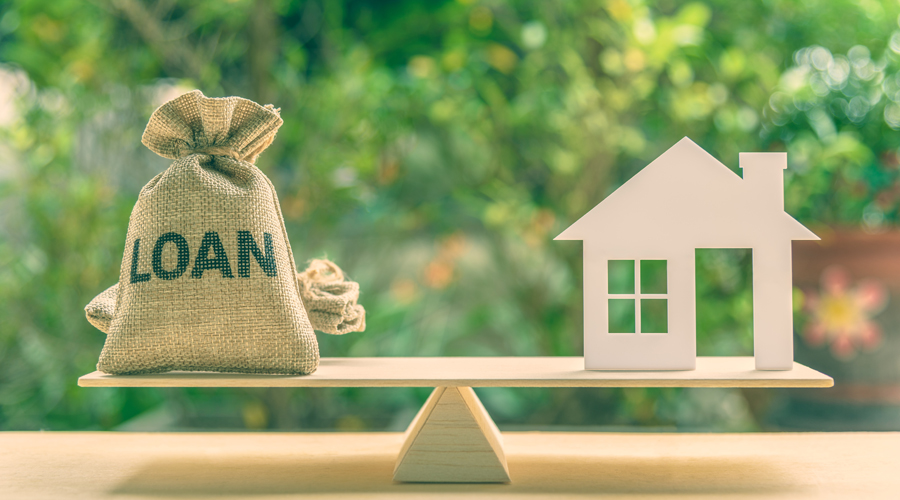 ---
Published 10.05.21, 12:36 AM
|
---
Interest rates continue to be low in the home financing market. In fact, the number of lenders offering home loans at 7 per cent or less has doubled to around 20 by May 2021. One of India's largest lenders, State Bank of India, announced a fresh cut in home loan rates, taking their lowest rate to 6.70 per cent. Just before the start of the pandemic, home loan rates were trending between 7.50 per cent and 8 per cent. This steep reduction in home financing costs offers new buyers a chance to become homeowners. But it also provides existing owners a chance to refinance their loans at better terms and save lakhs of rupees. What is home refinancing, and what does it entail? Who should do it? What are the costs? Let's take a look.
What is home refinancing
Often, home loans taken in the distant past continue to attract a much higher interest rate compared with loans disbursed recently. As a borrower, you have the option to refinance your home. This is essentially pre-closing your current loan by paying it off with a new loan taken at better terms such as a lower interest rate. 
You could seek refinancing options either with your own lender or from another lender you wish to shift to. In the first option, the paperwork and costs are low, and you will be moved to a lower interest rate. In the second, the costs will be higher and may require a fresh scrutiny of your income, credit history and property documents. 
Why rates are low now
All loans are linked to a benchmark interest rate, the lowest rate at which any lender lends. Your home loan rate normally consists of the benchmark rate plus a premium based on lending risks calibrated according to your income, loan-to-value, credit score, gender and loan size.
In 2019, the Reserve Bank of India mandated banks to adopt new, external benchmarks. Most banks picked the RBI-governed repo rate as their benchmark. Since the repo rate crashed in 2020, so did home loan rates.
Why refinance
One must take stock of their home loans periodically to ascertain if the rate they are paying is based on market realities. Older loans linked to previous interest rate benchmarks may still be attracting a much higher rate. Refinancing then helps save money.
For example, if you had borrowed Rs 50 lakh at 8.5 per cent for 20 years, your interest due after 60 EMIs would be Rs 34.04 lakh to be paid over 180 EMIs. At this point, if you refinanced to a 7 per cent loan, your interest over 180 EMIs would reduce to Rs 27.22 lakh, saving you nearly Rs 7 lakh.
You can use an EMI calculator to understand your potential gains, net of refinancing costs such as processing fees, legal charges, MOD charges and other charges as applicable.
Where to refinance
The order to link interest to repo rate was given to the banks only. At present, both large-sized government and private banks offer among the lowest rates. However, smaller banks — including two foreign lenders — are also in the fray offering some of the lowest rates.
Keeping with the competitive market, housing finance companies, too, have slashed their rates. The choice is really yours. Note that HFC loans are not linked to the repo rate even if they approximate the rate movements in the market.
Who is eligible
Bear in mind that the lowest rates — in this case, 6.49 per cent and above — are reserved only for eligible borrowers. Normally, income, gender, loan-to-value, loan size and credit score play a part. The lowest loan rates are normally reserved for salaried women with high credit scores. Try to have a credit score of 750 or above when you apply for a home loan. It will improve your chances of getting lower rates.
Do lower rates alone matter
It doesn't. A home loan is a long-term relationship with the lender, and it should work to your expectations. Factors such as how you can operate your loan account, how close the branch is, what the terms of pre-payment and pre-closure are and the quality of customer service also matter.
For example, two lenders offer you a loan at 7 per cent, but one requires you to pre-pay at least twice your EMI and only at the branch, whereas the other needs just one EMI which can be pre-paid via netbanking. Though the rates are similar, the first option will end up becoming costlier because of the barriers in payment. During a pandemic, it would also work to your benefit to have a lender who can digitally approve your loan and allow you to operate the account from the safety of your home instead of calling you to a crowded branch.
Moreover, where you are in your loan tenure matters. Early on, somewhere in the first half, refinancing could save you lakhs. The costs of refinancing may pay for themselves within a year. But done later, it will make little sense.
The writer is CEO, BankBazaar.com