Steel firms, ore miners bicker
The letters to the PMO letters to the PMO blamed each other for the price rise in steel that threatens to scupper the country's ambitions in infrastructure which will be a key theme in the budget on February 1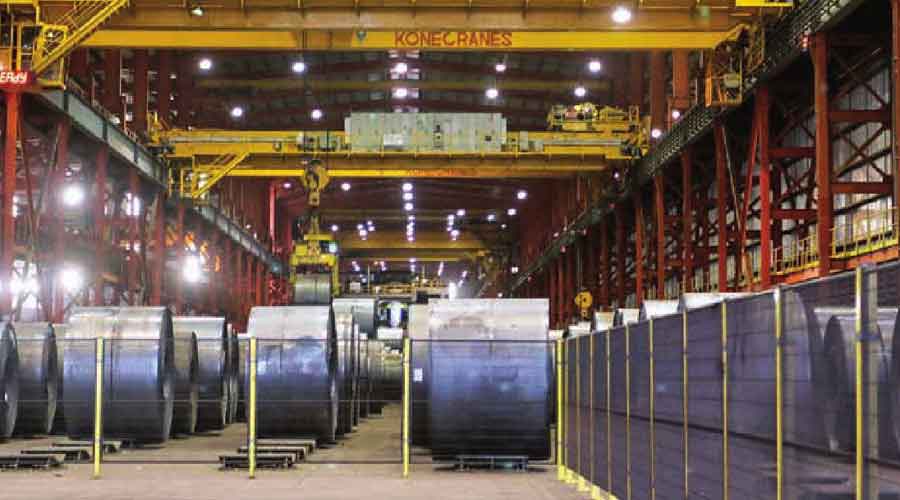 ---
---
The squabble between the miners and steel producers have reached the doors of the Prime Minister's Office with both the parties shooting off letters to the PMO blaming each other for the price rise in steel that threatens to scupper the country's ambitions in infrastructure which will be a key theme in the budget on February 1.
Steel producers have pointed out to the ore shortage for the spike in prices and have demanded a ban on iron ore export; miners have pitched for the withdrawal of import duty on steel saying ore is available in abundance.
The Indian Steel Association has informed the PMO that the surge in prices was because of rising raw material costs and demanded a ban on iron ore export for six months
"We would like to highlight some of the very serious and compelling reasons which have left the steel industry with no recourse, but to raise prices of steel from time to time," the ISA said in its letter to the PMO. The steelmakers' body demanded a temporary ban on iron ore exports till the supply side stabilises for the key raw material.
Hot-rolled coil prices have increased 46 per cent to Rs 52,000 per tonne in November compared with Rs 37,400 per tonne in July this year.
Rebar TMT, which is used in the housing and construction sectors, had touched Rs 50,000 a tonne.
Countering these charges, Federation of Indian Mineral Industries (FIMI) in its letter to the PMO has called for the withdrawal of import and other duties meant to shield the domestic steel industry which, they believe, has indulged in "profiteering" taking undue advantage of the current market situation.
"This Federation would therefore request the Government of India to withdraw import duty 15 per cent and other undue protective support provided to Indian steel industry," FIMI secretary general R K Sharma said in the letter.
The steel industry is well protected from international competition because of the 15-per-cent import duty on steel. In addition steel benefits from minimum import price, anti-dumping and countervailing duties.