State Bank profit drops 7%
The country's largest bank posted a net profit of Rs 6,068 crore compared with Rs 6,504 crore in the same period of the previous fiscal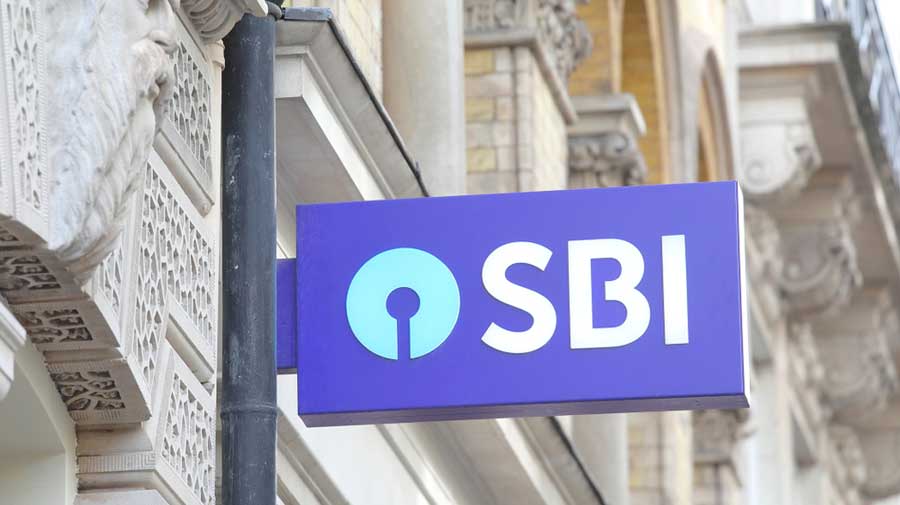 Representational image.
File photo
---
Mumbai
|
Published 07.08.22, 01:31 AM
|
---
The State Bank of India (SBI) on Saturday missed Street estimates by a wide margin as it reported a 7 per cent fall in standalone net profit for the first quar-ter ended June 30 because of mark-to-market losses on in-vestments in government securities.
The country's largest bank posted a net profit of Rs 6,068 crore compared with Rs 6,504 crore in the same period of the previous fiscal. Analysts had expected the number to come in the range of Rs 8,300-8,400 crore. The treasury losses arose because of rising yields on government bonds, triggered by the Reserve Bank of India's move to raise interest rates in an effort to quell surging inflation.
While bond yields are in-versely related to their prices, banks must mark their investments to current market prices (known as mark-to-market-MTM) and the resulting gains or losses are reflected in the profit and loss account. The quarter saw SBI posting an MTM loss of Rs 6,549 crore. It led to a sharp drop in other income at Rs 2,312.20 crore against Rs 11,802.74 crore a year ago. As a result, operating profit dipped to Rs 12,753 crore from Rs 18,975 crore in the year-ago quarter. SBI added that the MTM hit also had an adverse impact on its return on assets and return on equity, which stood at 0.48 per cent and 10.09 per cent, respectively, lower by 9 basis points and over 200 basis points. Dinesh Khara, chairman of SBI, said the lender will be able to write-back most of the provisions in the second quarter. He disclosed that the bank has conducted a sensitivity analysis of the investment book and added that it has provided for the yield to rise to 7.45 per cent. Thus, the bank would have to make additional provisions if yields cross this level. The SBI chief noted that considering the inflation and the strength in the currency,yields are unlikely to move into these territories.
During the quarter, pro-visions declined to Rs 4,392.38 crore from Rs 10,051.96 crore in the same period of the previous year. Of this, provisions for non-performing assets (NPAs) softened to Rs 4,268.13 crore from Rs 5,029.79 crore. Asset quality improved with the percentage of gross NPAs standing at 3.91 percent against 3.97 per cent ona sequential basis. The gross NPAs in absolute terms stood at Rs 1,13,271.72 crore against Rs 1,34,259.48 crore in the cor-responding quarter of the previous year. However, slippages rose on a sequential basis to Rs 9,740 crore. The bank does not see any challenge to its asset quality from the retail and corporate book.
Gross advances showed a rise of almost 15 per cent at Rs 29,00,636 crore (Rs 25,23,793 crore). Domestic corporate loans grew 11 per cent at Rs 8,74,014 crore from Rs 7,90,494 crore while domestic retail loans stood at Rs 10,34,111 crore against Rs 8,72,104 crore— a rise of 18.58 per cent.