Sebi spikes L&T buyback
Math not in line with Companies Act, market regulator' rules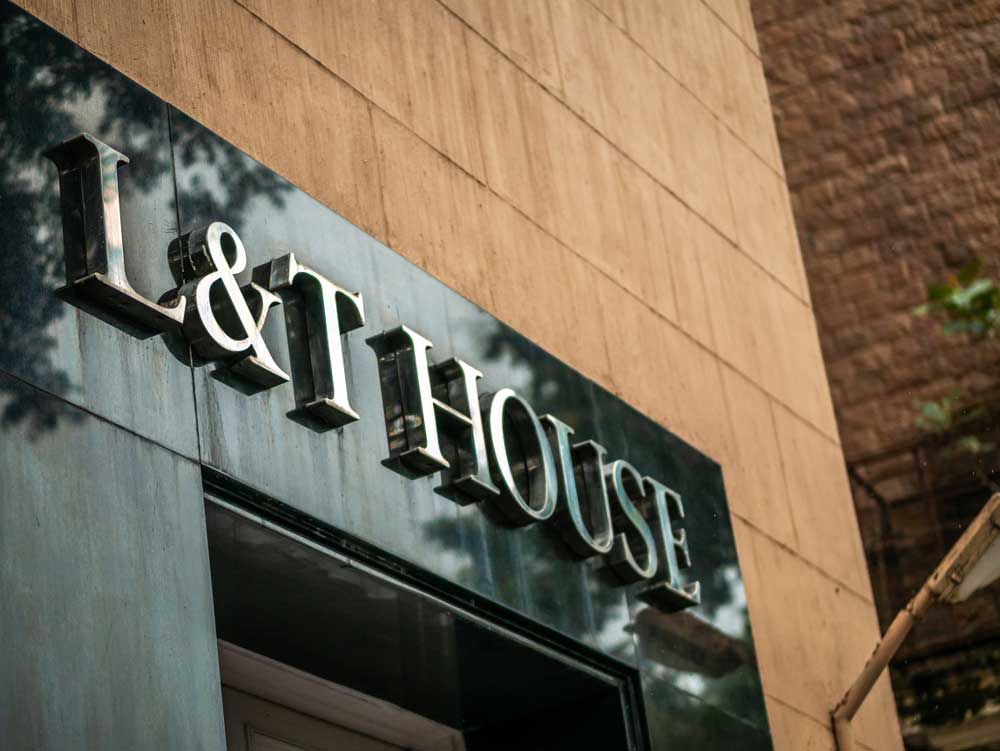 Larsen & Toubro buyback not in line with Sebi rules, Companies Act.
(Shutterstock)
---
Mumbai
|
Published 19.01.19, 06:31 PM
|
---
The Securities and Exchange Board of India (Sebi) has denied permission to a Rs 9,000-crore share buyback programme proposed by Larsen & Toubro (L&T).
It was in August last year that the engineering major had announced the share repurchase. The plan was to buy back 6,10,16,949 shares at a price not exceeding Rs 1,475 per share.
The firm had subsequently submitted a draft letter of offer to the market regulator for the buyback, following an approval granted by its shareholders. The offer was open to those holding equity shares as on October 15, 2018.
However, in a filing to the bourses on Saturday, L&T said Sebi has asked it not to proceed with the buyback.
"Since the ratio of the aggregate of secured and unsecured debts owed by the company after buy-back (assuming full acceptance) would be more than twice the paid-up capital and free reserves of the company based on consolidated financial statements, the buyback offer is not in compliance with the Companies Act and Sebi norms," the regulator said in a letter to the company.
According to the market regulator, the buyback is not in compliance with Section 68(2)(d) of Companies Act, 2013 and Regulation 4(ii) of Sebi (buyback of securities) Regulations, 2018.
These rules say that total debt owed by a company will not be more than twice the paid-up capital and free reserves after the buyback.
A buyback reduces the number of shares available in the open market. The paid-up capital of L&T prior to the buyback stood at over Rs 280.44 crore. This was slated to come down to Rs 268.24 crore (assuming full acceptance of the equity shares) following the buyback.
Recently, Infosys had announced a share buyback of Rs 8,260 crore at a price not exceeding Rs 800 per share.
Infotech results
Larsen & Toubro Infotech (LTI) on Friday said its consolidated net profit has increased 32.8 per cent to Rs 375.5 crore for the December quarter compared with the year-ago period.
The company had registered a net profit of Rs 282.8 crore in the October-December 2017 quarter.
Revenues grew 31.3 per cent to Rs 2,472.9 crore during the quarter from Rs 1,883.8 crore a year ago.
On a sequential basis, the net profit declined 6.2 per cent (from Rs 400.3 crore), while revenue was 6.1 per cent higher than Rs 2,331.2 crore in the September quarter of 2018.
In dollar terms, LTI's revenue was at $346.9 million, growing 18.2 per cent year-on-year.
"We are pleased to deliver another strong quarter with a 5.6 per cent quarter-on-quarter growth in dollar revenues. Our broad-based revenue growth, superior margin delivery and steady cash generation in the third quarter is a testimony of our focused execution and client centricity," LTI managing director and chief executive officer Sanjay Jalona said.
Total headcount stood at Rs 27,513 at the end of December 2018 with attrition at 16.5 per cent in the quarter.