Sebi bid to curb volatility in stock markets
Margins raised on F&O and non F&O stocks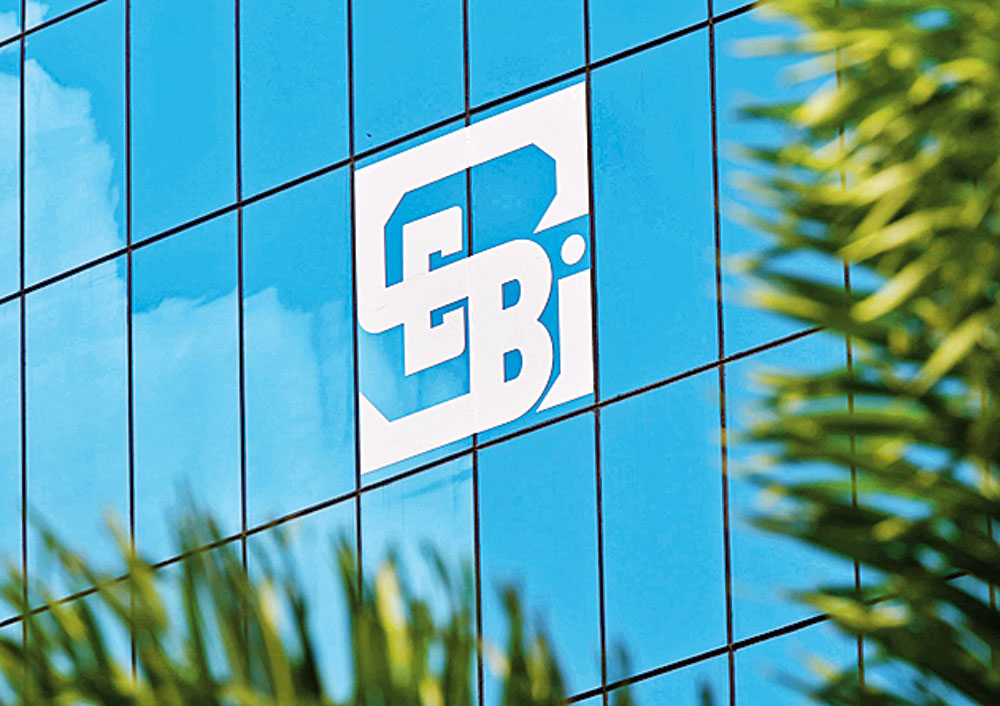 ---
|
Mumbai
|
Published 20.03.20, 08:54 PM
---
The Securities and Exchange Board of India (Sebi) on Friday introduced a slew of measures to curb the volatility in stock markets that will be valid for a month from March 23.
The market regulator sharply cut down the market wide position limit (MWPL) on stocks that are part of the futures & options (F&O) segment and tightened rules for institutions to short-sell equity index derivatives by linking it to their holdings of the underlying stock.
MWPL is the maximum number of open positions (all outstanding positions) that are permitted across all F&O contracts of an underlying stock. Currently, it is the lower of 30 times the average number of shares that are traded daily during the preceding month in the cash segment of the stock exchanges or 20 per cent of the non-promoter holding.
In a circular issued on Friday, the market regulator said MWPL may be lowered to 50 per cent of the existing levels.
Sebi said this would done if the average daily variation between the high and low price of the stock during the last five trading days is more than or equal to 15 per cent. It will also be done if average MWPL utilisation percentage during the previous five trading days is more than or equal to 40 per cent.
The current penalty structure adopted by the stock exchanges or the clearing corporations may be enhanced to 10 times of the minimum and five times of the maximum penalties.The market regulator also raised the margins in the cash market for stocks that are under F&O in a bid to curb excessive speculation. Margins have been raised to 20 per cent from March 23, 30 per cent from March 26 and 40 per cent from March 30.
Sebi also upped the margins on non-F&O stocks. The minimum margin rate shall be increased in phases for shares with a price band of 20 per cent and witnessing an intra-day (high-low) price movement of more than 10 per cent for three or more days in the last one month — to 30 per cent from March 23 and 40 per cent from March 26.
Restrictions have also been placed on the exposure of foreign portfolio investors (FPIs), mutual funds, proprietary trading members or their clients in equity index derivatives. In a bid to stonewall short-selling, short positions in index futures should not exceed in notional value their holding in underlying stocks.