SBI revises forecast for the second quarter
The bank's research wing said that economy was expected to contract 10.7% against its earlier estimate of 12.5% contraction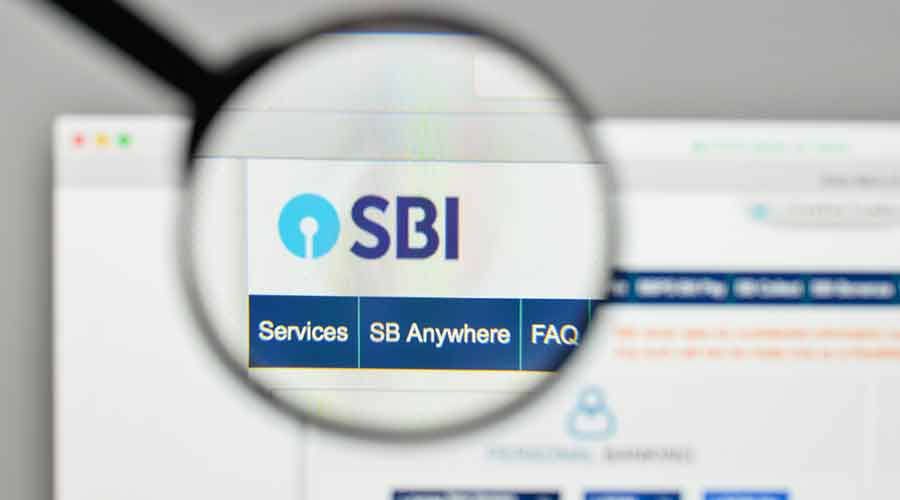 ---
|
Calcutta
|
Published 21.11.20, 04:28 AM
---
The research wing of State Bank of India on Friday said the economy was expected to contract 10.7 per cent in the second quarter of the fiscal against its earlier estimate of 12.5 per cent contraction.
The revision comes at a time there are conflicting projections about the growth rate from various institutions.
While Moody's Investor Service has projected a contraction of 10.6 per cent in FY21 GDP growth rate against its earlier estimate of a decline of 11.5 per cent, Barclays has projected the contraction at 6.4 per cent against its earlier estimate of 6 per cent.
The GDP contraction estimates for the second quarter by various economists are in the range of 8-16 per cent, an overall improvement compared with a decline of 23.9 per cent in the first quarter.
"The SBI business activity index shows continuous improvement and Q3 numbers could be even better. However, the extent of recovery can only be gauged after the actual Q2 numbers are published," SBI said in its report Ecowrap.
Sectors such as electricity, gas, water supply; financial, real estate and professional services; and public administration, defence and other services will reverse their negative growth of the first quarter to positive growth in the second quarter. Agriculture will maintain a positive growth rate in the second quarter.
The report also said corporate results have remained good and growth in corporate GVA of 3,640 listed entities is at 22.06 per cent year-on-year for the second quarter of FY21
Fitch view
Reform measures announced by the Narendra Modi government to deal with Cthe ovid-19 pandemic has the potential to push economic growth in the medium term, rating agency Fitch said. However, there are also downside pressures to growth and it will take time to assess whether the reforms are implemented effectively
The rating agency said the pandemic will slow medium-term growth as damaged corporate balance sheets are expected to dampen investment for years.
"Renewed asset-quality challenges in banks and fragile liquidity for non-bank financial companies could also constrain growth prospects," it said in a release.
For the current fiscal, Fitch Ratings has projected a 10.5 per cent contraction in the Indian economy.
Raising medium-term growth rates under these circumstances will require reforms to support investment and boost productivity, Fitch said, adding it expects the government to remain generally reform-minded over the next few years.