S&P voices concern over fiscal deficit
Fiscal deficits have exceeded the government's plan, S&P said, adding it expects limited consolidation over the next few years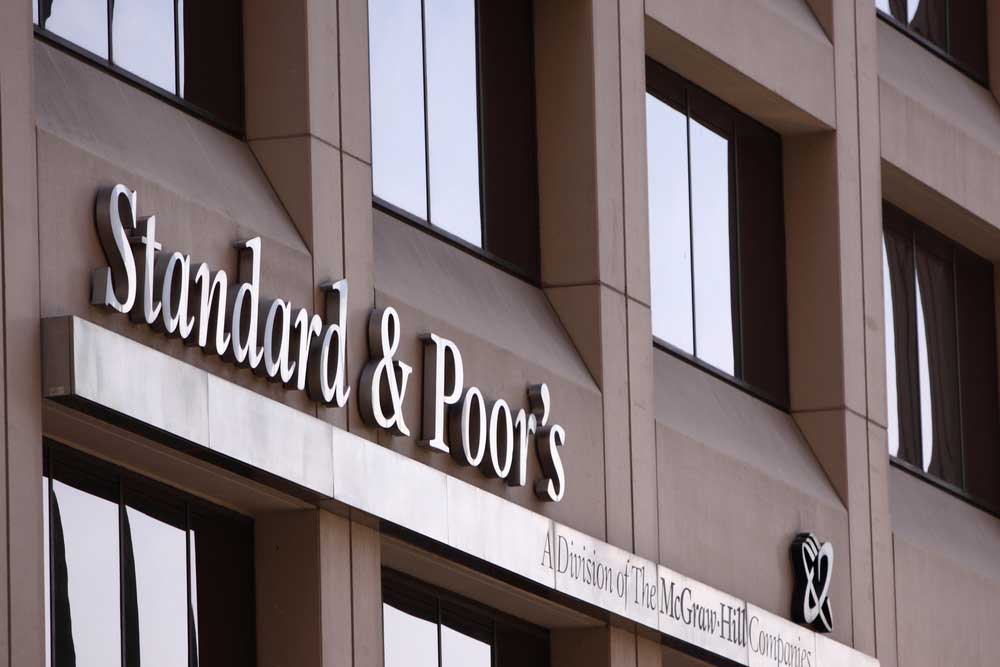 ---
|
Mumbai
|
Published 13.02.20, 08:10 PM
---
Standard & Poor's (S&P) on Thursday affirmed India's sovereign rating at "BBB-" with a stable outlook as it expects growth to gradually recover towards the longer-term trend over the next two to three years.
The agency, however, pointed out that India's fiscal position remained precarious, with elevated fiscal deficits and net government indebtedness. Fiscal deficits have exceeded the government's plan, S&P said, adding it expects limited consolidation over the next few years.
A "BBB" rating refers to adequate capacity of the rated entity to meet its financial commitments.
"India's wide range of structural trends, including healthy demographics and competitive unit labour costs, work in its favour.
"A more favourable corporate tax regime, which is particularly supportive of manufacturing firms, should reinforce growth, alongside additional fiscal and monetary easing," it said.
Upward pressure on the ratings could build if the government significantly curtails its fiscal deficits, resulting in a lower net indebtedness at the general government level.
On the other hand, there would be a downward pressure on the ratings if GDP growth falls well below its forecasts, net general government deficits rise further from their currently elevated levels or political developments in the country materially undermine economic reform momentum.
China forecast cut
HSBC said on Thursday it had lowered its first-quarter forecast for mainland China's economic growth to 4.1 per cent year-on-year from 5.8 per cent due to the fallout from the coronavirus.
The bank also cut its China full-year growth forecast to 5.3 per cent from 5.8 per cent.