Retail inflation at 17-month low
Good crop of vegetables and pulses helps cool food inflation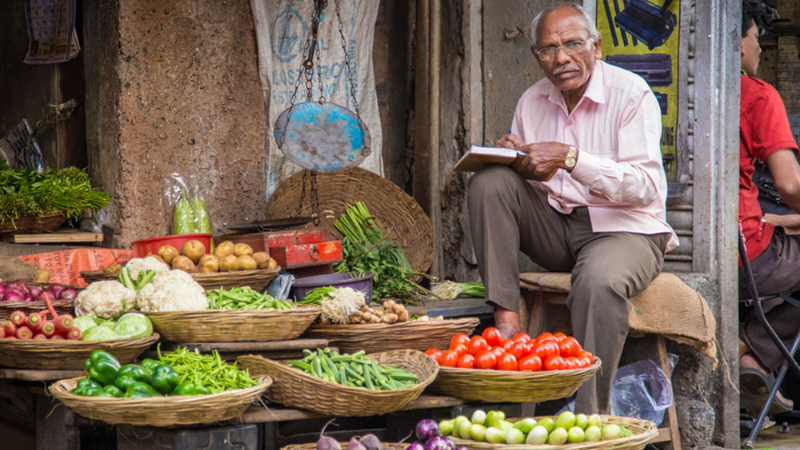 ---
---
Retail inflation has plunged to a 17-month low in November at 2.33 per cent, as good rains brought in a bountiful supply of vegetables and pulses, helping to cool down prices. The previous low for retail inflation was 1.46 per cent in June 2017.
Along with a rise in industrial production in October, retail inflation figures now spell good news for the beleaguered Narendra Modi-government.
The consumer price index for October this year was, however, revised slightly upwards at 3.38 per cent from 3.31 per cent earlier, data from the CSO showed.
"The fall was due in large part to another sharp drop in food inflation. Core inflation edged down but, at 5.8 per cent year-on-year, remained close to its highest rate in four years," a note prepared by Capital Economics said.
However, the note added: "We're more concerned about the outlook further ahead. Recent oil price fall will keep a lid on headline inflation. But it is likely that core inflation will remain elevated, which arguably is a better gauge of underlying price pressure."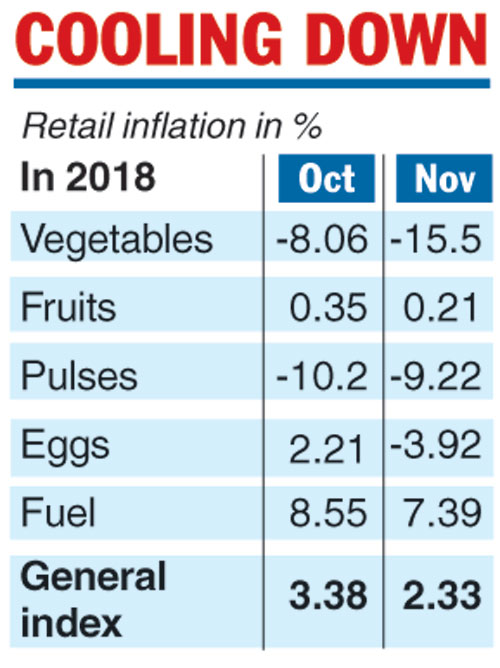 Overall food inflation showed a negative print of 2.61 per cent in November against an uptick of 0.86 per cent in the previous month.
Vegetables prices showed a sharp decline with inflation standing at (-)15.59 per cent in November against (-) 8.06 per cent in the previous month.
For pulses and its products, the rate of inflation was (-) 9.22 per cent against (-) 10.28 per cent in the previous month. Protein rich eggs inflation came in at (-) 3.92 per cent in November as against 2.21 per cent in October.
In the fuel and light category, inflation eased to 7.39 per cent during the month from 8.55 per cent .
However, meat and fish turned costlier at 4.99 per cent from 3.02 per cent. For fruits, inflation moderated to 0.21 per cent from 0.35 per cent a month ago.