Open offer for Vedanta Ltd
The voluntary open offer comes more than a fortnight after Vedanta Resources (VRL) used the creeping acquisition route to buy 18.5 crore shares worth Rs 2,959 crore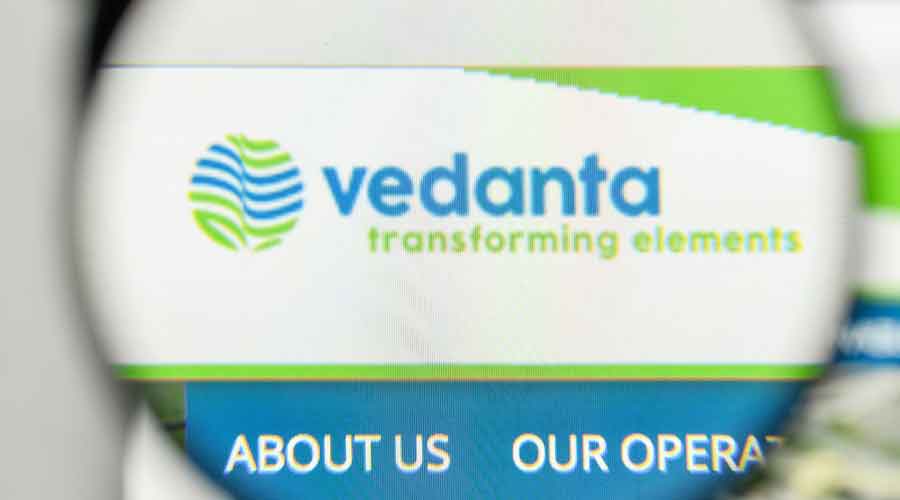 ---
|
Mumbai
|
Published 10.01.21, 02:38 AM
---
After a failed delisting attempt last year, Vedanta Resources, the parent of Vedanta Ltd, is coming out with an open offer to acquire 10 per cent of its equity. If the open offer is successful, the holding of the promoter group will rise to 65.11 per cent.
The voluntary open offer comes more than a fortnight after Vedanta Resources (VRL) used the creeping acquisition route to buy 18.5 crore shares worth Rs 2,959 crore. The purchase saw its stake rising to 55.11 per cent from 50.13 per cent. Promoters can acquire up to 5 per cent in a year without triggering an open offer.
However, on Saturday, Vedanta said in a regulatory filing that VRL, together with persons acting in concert (PACs), plans to acquire up to 371,750,500 shares representing 10 per cent of the fully diluted voting share capital of Vedanta Ltd from public shareholders. The other firms involved in the plan are Twin Star Holdings, Vedanta Holdings Mauritius and Vedanta Holdings Mauritius II.
These shares will be acquired at a price of Rs 160 per share, which is at a discount of 12 per cent to the closing price of the Vedanta scrip at Rs 182.05 on Friday.
The acquisition of all these shares will cost Rs 5,948 crore. If all the equity shares are tendered in the open offer, the holding of the acquirer, PACs and other members of the promoter group will rise to 2,420,208,632 equity shares.
However, as the open offer is made at a 12 per cent discount to the market price, it remains to be seen if it elicits a good response from public shareholders who now hold 44.89 per cent. Market circles feel the Vedanta Ltd scrip could open on a negative note on Monday because of the disappointing open offer price. Incidentally, the open offer comes at a time non-ferrous metal prices are on an upswing.
In October last year, Anil Agarwal's attempt to delist Vedanta Ltd failed. While the promoter group needed 134.1 crore shares to delist, they could only garner 125.47 crore bids, which the promoters had to return as the delisting bid fell through.