Online food delivery looks to break even
Despite tough competition, there have been some positive developments in the industry, according to a BofA-ML report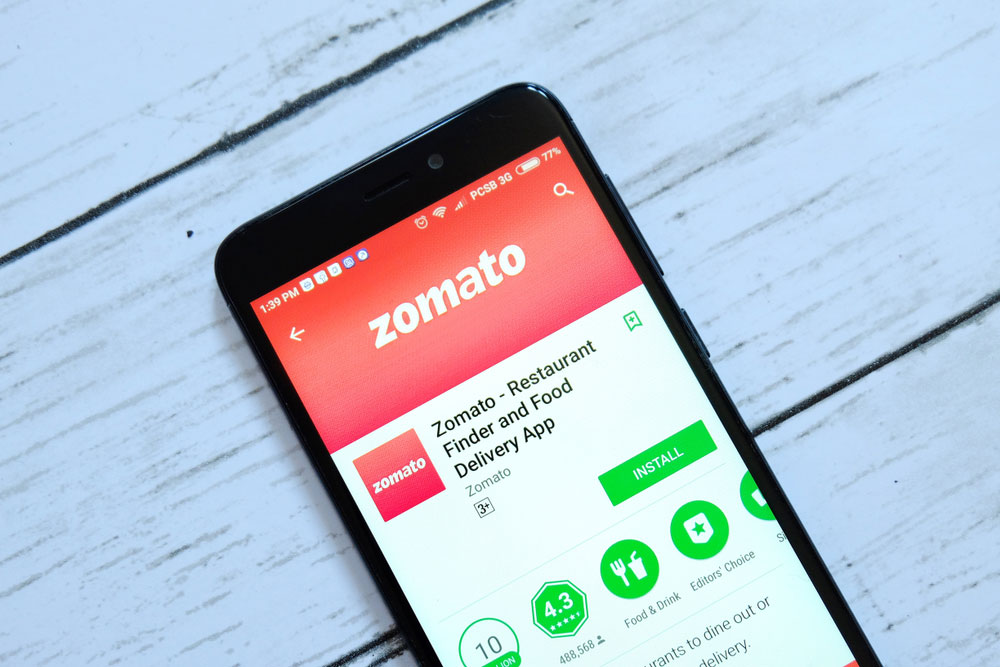 ---
Mumbai
|
Published 28.07.19, 06:48 PM
|
---
India's online food delivery market, now estimated at $2.5-$3 billion, could jump five times to $12 billion over the next three years. Growing use of smartphones, entry of new aggregators and rising number of Indians opting for food delivery are some of the factors driving this surge.
The segment, which is now dominated by Swiggy and Zomato, could also see these platforms breaking even at the EBITDA-level (earnings before interest, tax, depreciation and amortisation) as they improve logistics, lower discounts and venture into smaller cities, where margins are better.
According to a Bank of America-Merrill Lynch (BofA-ML) report, despite tough competition, there have been some positive developments in the industry.
While both Swiggy and Zomato have been bringing down delivery time to around 30 minutes, the contribution of advertisements as a percentage of the total revenue has declined even as the share of transactions in the topline have increased.
Further, the players are using the industry's large user base to cross-sell some of their other services, including the delivery of non-food items through Swiggy Stores and grocery delivery by Zomato through Hyperpure.
The sector has seen the entry of cab aggregators Ola and Uber through FoodPanda (which was acquired by Ola in 2017) and Uber Eats, respectively, who had begun offering deep discounts but are now not being aggressive. Hence, the domestic food technology market is once again a two-horse race between Swiggy and Zomato.
The food delivery penetration (as a percentage of Internet users) in India is now at around 15 per cent against 50 per cent in China.
On the other hand, the overall food services in India is estimated at Rs 4,23,865 crore ($ 62 billion) and is projected to grow over 9 per cent over the next four years to $87 billion, or Rs 5,99,782 crore, by 2023, according to a recent projection made by the National Restaurant Association of India (NRAI).
The BofA-ML report here said that the organised food services sector accounts for 35 per cent of the market at $22 billion and is projected to become 43 per cent of the market by 2022, at $37 billion.
"Food delivery, as a channel, represents about 30-35 per cent of the organised segment currently, at $6-$7 billion, but is expected to represent 55-60 per cent in 2022, or $20 billion," the report said.
We estimate that Indians consume 10-15 meals in a month out of home, of which delivery is 50-60 per cent. In 10-15 years, this is expected to increase to 40-50 meals eaten out in a month, with 75-80 per cent being delivered," the report said while adding that this will reflect positively on the online food delivery market currently whose size is $2.5-$3 billion, or 40 per cent of the food delivery market. This would jump five times over the next three years to $12 billion by 2022, which would translate into 8-9 million orders per day.