NSO projects 7 per cent growth this year
Hit by weakening demand, the Indian economy is expected to grow at a slower 7 per cent rate in the current fiscal ending March 2023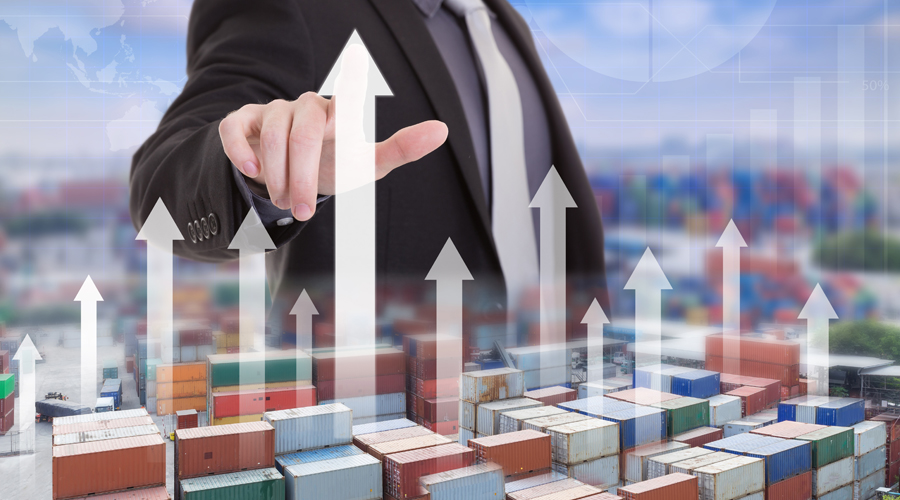 Representational image.
File Photo.
---
New Delhi
|
Published 07.01.23, 01:55 AM
|
---
The first advance estimate of GDP has projected a lower growth rate in constant (2011-12) prices for this fiscal compared with a year ago but the nominal growth rate is expected to be higher than estimates that will provide the Modi government a much needed room to meet its fiscal deficit target.
Hit by weakening demand, the Indian economy is expected to grow at a slower 7 per cent rate in the current fiscal ending March 2023 — setting the stage for the country losing the fastest growing major economy tag.
The growth projected in the first official estimate by the National Statistics Office (NSO) on Friday is lower than the 8.7 per cent gross domestic product growth in 2021-22.
The projections are much lower than the government's earlier forecast of 8-8.5 per cent growth but above the Reserve Bank's projection of 6.8 per cent. If the forecast comes true, India's GDP growth will be lower than Saudi Arabia's expected 7.6 per cent expansion.
The government uses the estimates as a basis for its growth and fiscal projections for the next budget due on February 1. That will be the last full budget before Prime Minister Narendra Modi is expected to run for a rare third term in elections due in summer 2024.
India's economy rebounded after Covid-19 restrictions were eased around mid-2022, but the war in Ukraine has spurred inflationary pressures, prompting the central bank to reverse the ultra-loose monetary policy it adopted during the pandemic.
Since September, economists have been cutting their 2022-23 growth projections to around 7 per cent due to slowing exports and risks of high inflation crimping purchasing power.
Deficit comfort
Nominal GDP in 2022-23 is estimated to grow 15.4 per cent at Rs 273.08 lakh crore against 11.1 per cent estimated in the last budget. The upward revision has given the government scope to increase fiscal deficit by Rs 97,080 crore, while sticking to the budget target of 6.4 per cent of GDP.
Madan Sabnavis, chief economist, Bank of Baroda, said: "Higher growth of in nominal GDP due to inflation will help the government meet its fiscal deficit target. If the absolute number does not change, the ratio could be closer to 6 per cent this year. The higher base of Rs 273 lakh crore of nominal GDP provides room to have a larger fiscal deficit in rupee terms and yet bring down the ratio."
"The nominal GDP growth is similar to our estimate. Despite a modest overshoot in absolute terms, the fiscal deficit for 2022-23 can exceed BE (budget estimate) by Rs 90,000 crore and still meet 6.4 per cent of GDP," Aditi Nayar, chief economist, Icra, said.
"The first advanced estimate of FY23 GDP will cheer the government since the nominal GDP and in turn tax revenues are going to be much higher than budgeted and would provide adequate room to achieve the deficit target," Sunil Kumar Sinha, principal economist, India Ratings and Research, said.
Discrepancies
The GDP projections are shrouded by the category "discrepancies" that refer to the difference in national income under production method and expenditure method.
The first advance estimates factored in discrepancies of Rs 4.06 lakh crore in constant prices, but in current prices, discrepancies are at more than Rs 6 lakh crore.