Nitish Kumar becomes first NDA ally to raise spectre of blackout
He said not only Bihar but the entire country was facing a power crisis and the state was spending heavily on purchasing electricity from the open market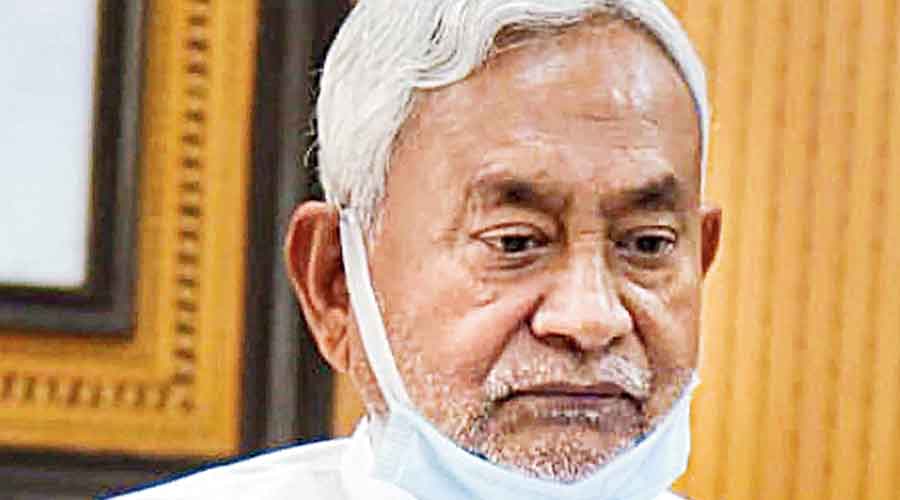 ---
Patna
|
Published 12.10.21, 03:42 AM
|
---
Bihar chief minister Nitish Kumar on Monday became the first NDA ally to raise the spectre of a blackout during the festival season a day after the Union power minister R.K. Singh claimed there was no coal crisis in the country.
Kumar said not only Bihar but the entire country was facing a power crisis and the state was spending heavily on purchasing electricity from the open market.
"It is a fact that electricity is not being supplied as per the requirement of the state. NTPC or the private companies are not able to supply power as per the agreement provisions. It is completely correct that there is a problem and not only Bihar but the entire country is affected," Nitish said while talking to reporters on the sidelines of his janata durbar in the state capital.  
He  pointed out that the decrease in supply meant that the production of electricity was less and there must be "some reasons behind it".  
"We are trying to meet the situation by buying electricity at high prices from the power exchange. We have bought 5.7 crore units at a cost of Rs 90 crore in the last five days. At present, we are getting around 5,500 megawatt (mw) to 5600mw during the peak hours," he added.
Nitish is the first chief minister of any National Democratic Alliance (NDA) ruled state to publicly and categorically accept the power crisis that has gripped the country for around a week now. 
However, the chief minister expressed optimism that the problem would be addressed soon. 
The Union government has fielded its ministers to assure people that there was nothing alarming about the power situation in the country and the shortage of coal for thermal power production was being addressed.
Bihar government officials said that the peak hour demand in the state touches 6500mw. 
The deficient supply has led to blackouts in the rural areas across the 38 districts. Many parts are getting just around 10 to 12 hours of electricity supply these days.