Nabard projects lending potential of Rs 2.47 lakh crore for Bengal
Data says banks have achieved a total of 88% of its priority sector-lending target in 2019-20 and 78 % in 2020-21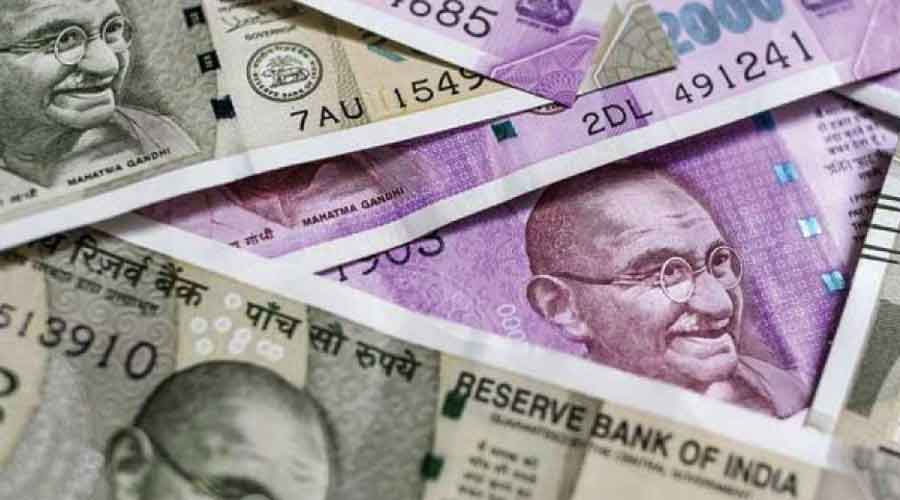 Representational Image.
File Photo
---
Calcutta
|
Published 09.02.22, 03:37 AM
|
---
National Bank for Agriculture and Rural Development (Nabard) has projected a priority sector lending potential of Rs 2.47 lakh crore for Bengal in 2022-23. The estimate is 11.8 per cent higher compared to 2021-22 estimate of Rs 2.21 lakh crore.
The share of agriculture sector, including agri infrastructure and ancillary activities, in total priority sector lending is 39.32 per cent, while micro, small and medium enterprises (MSME) sector constitutes 44.56 per cent, self help groups and joint lending groups 7.6 per cent and housing 4.71 per cent. Education, social infrastructure, export credit and renewable energy constitute the remaining.
Crop loan constitutes 64.85 per cent of the total agriculture credit and 25.50 per cent of the total priority sector credit potential.
Data from State Level Bankers' Committee (SLBC) and Reserve Bank of India, compiled by Nabard in its state focus paper 2022-23, shows that banks have achieved a total of 88 per cent of its priority sector lending target in 2019-20 and 78 per cent in 2020-21.
In 2021-22, till the end of September, there was a 36 per cent achievement of the priority sector lending target which bankers said on Tuesday is expected to improve in the second half of the financial year.
A.R. Khan, chief general manager of Nabard, said that small holder farmers, representing 96 per cent of the total farming community in Bengal, are faced with challenges of low investment, poor productivity, inadequate post-harvest facilities and weak market orientation coupled with adverse impact of climate change.
In this scenario, collectivisation of agricultural produce through Farmers' Producer Organisations (FPOs) is imperative to leverage the economies of scale.
Khan also said that some of the major initiatives like creation of agriculture infrastructure fund, animal husbandry, dairy, fisheries infrastructure schemes, formalisation of micro food processing units, incentivising MSMEs, production of ethanol and renewal energy, etc., could be strategically leveraged for accelerating growth in investment credit in the state.
While estimating credit potentials, these developments have been factored in and Khan said the banks are expected to take necessary measures to achieve these credit projections.