Magma Fincorp to focus on small loans
The stock markets on Thursday gave a thumbs up to the development, with the company stock rising almost 10 per cent to end at Rs 93.40 on the BSE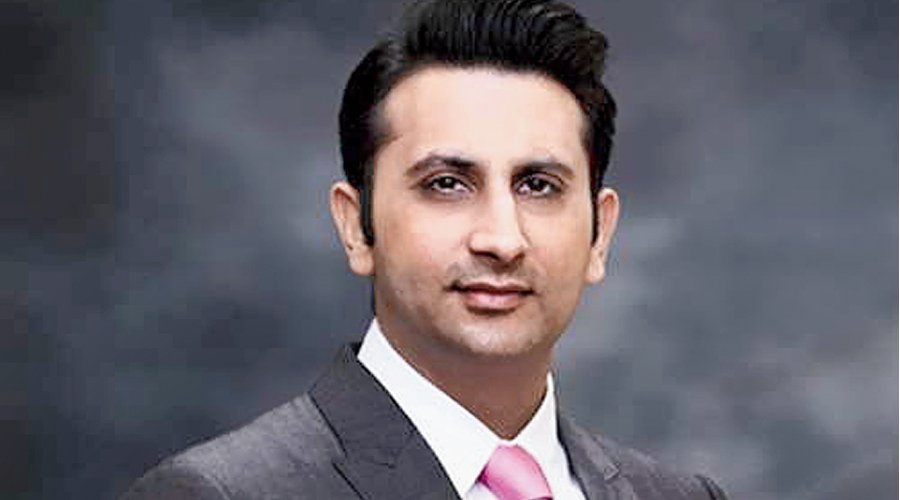 Adar Poonawalla.
File picture
---
Mumbai
|
Published 12.02.21, 01:48 AM
|
---
Adar Poonawalla, set to acquire Magma Fincorp (MFL), on Thursday said the deal had caused a change in his plans for the finance sector: Poonawalla Finance his current non-banking finance company (NBFC) will cease to exist while MFL will focus on small loans .
On Wednesday, Rising Sun Holdings Pvt Ltd, a company controlled by Poonawalla and MFL, had announced a preferential issue which will lead to Rising Sun Holdings have a controlling 60 per cent in MFL.
Consequent to the allotment, the existing promoter group stake would get reduced to 13.3 per cent even as the net worth of MFL will increase to over Rs 6,300 crore.
Magma Fincorp and its subsidiaries will also be renamed and rebranded as Poonawalla Finance, subject to regulatory approvals. Subsequent to the completion of the preferential allotment, the existing financial services business of Poonawalla Finance will be consolidated into Magma Fincorp.
The stock markets on Thursday gave a thumbs up to the development, with the Magma Fincorp stock rising almost 10 per cent to end at Rs 93.40 on the BSE.
Speaking to a business television channel, Poonawalla said while Poonawalla Finance (which began operations two years ago) provides personal loans and to the SME segments, they plan to surrender the lending license even as MFL will don the Poonawalla Finance brand name.
"Post the ILFS crisis, Magma Fincorp had been struggling to raise money from capital markets and their dependence on bank borrowings had been consistently increasing. Moreover, the volatile trends in asset quality (especially in vehicle finance) had kept the profitability under consistent pressure. This transaction would strengthen Magma's overall capital position and would allow the company to realign its business as desired'', analysts at Emkay said in a note.
The board of Magma Fincorp will also be reconstituted with Rising Sun Holdings proposing to nominate Poonawalla as the Chairman of the company and Abhay Bhutada, presently Managing Director & CEO of Poonawalla Finance, as Managing Director. However, Sanjay Chamria would continue as the Executive Vice Chairman of the Board.
An open offer will also be made by Rising Sun Holdings, Mayank Poddar and Sanjay Chamria to whom preferential allotment is being made. Magma Fincorp will allot 45,80,00,000 shares to Rising Sun Holdings, and 3,57,14,286 shares to Chamria and Poddar at a price of Rs 70 per share. The open offer will be made at the same price.
Commenting on the development, analysts at ICICI Securities said that Magma Fincorp has been at the receiving end of the liquidity crisis when risk aversion of banks and debt investors was at its peak, though it was gradually coming out of it. Backing of a strong corporate group with substantial fund infusion will likely have a positive impact on its credit ratings and contain the cost of funds, they added.