Jalan panel report in June
The committee was appointed in December to review the RBI's economic capital framework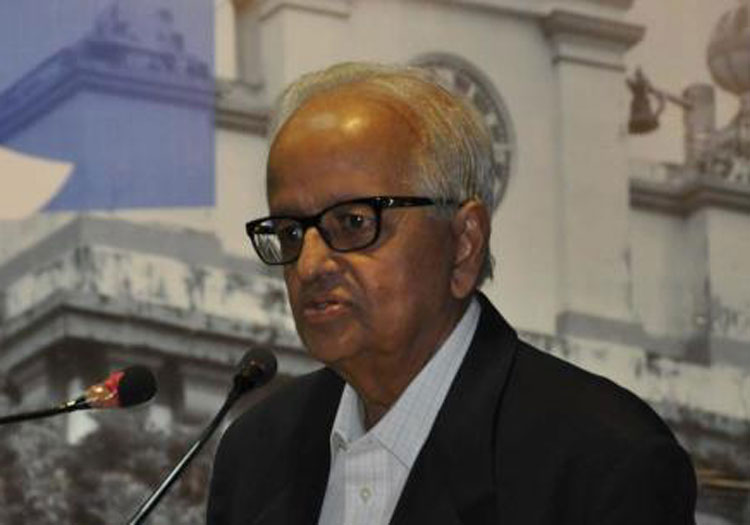 ---
|
Mumbai
|
Published 24.04.19, 07:19 PM
---
A six-member panel looking into the appropriate capital reserves the Reserve Bank of India (RBI) should maintain is likely to submit its report by June.
The committee, headed by former RBI governor Bimal Jalan, was appointed on December 26, 2018, to review the RBI's economic capital framework (ECF). It was to submit its report in 90 days from the first day of its meeting held on January 8.
"The report is not finalised yet. More meetings will take place. The (Economic Capital Framework) panel is expected to finalise its report by May-June," Jalan said in the capital on Wednesday. He added the committee has got an extension beyond three months.
The panel was asked to study global practices and suggest if the RBI was holding reserves and buffer capital in surplus of its requirements.
The government and the RBI under the previous governor Urjit Patel were at loggerheads over the Rs 9.6-lakh-crore surplus capital with the central bank, which eventually led to Patel's resignation. The finance ministry was of the view that the buffer of 28 per cent of the gross assets maintained by the RBI was well above the global norm of around 14 per cent.
Earlier, the issue of the ideal size of the RBI reserves was examined by three committees — V. Subrahmanyam in 1997, Usha Thorat in 2004 and Y.H. Malegam in 2013.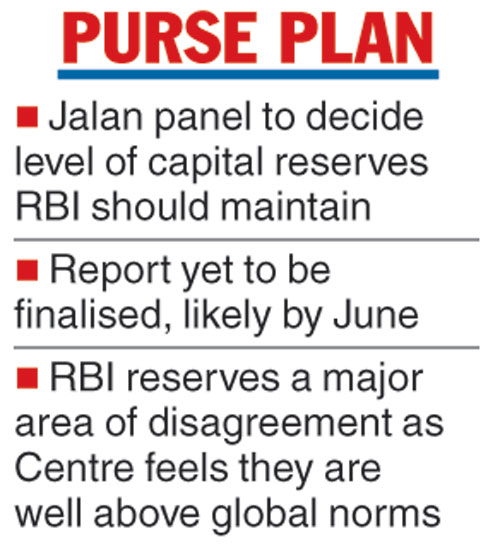 Jalan's clarification comes a day after the RBI made a surprise announcement of open market purchases of government bonds in a clear sign that the central bank was stepping up efforts to increase the economic impact of its policy decisions
The RBI's two rate cuts this year, totalling 50 basis points, have not been followed with moves of a similar magnitude by commercial banks, which are reluctant to take risks while sitting on a pile of non-performing loans.
If banks don't lower their interest rates, consumers and businesses don't benefit from RBI's moves, and the overall growth impact of rate cuts is less than intended.
While such operations are not unusual, the timing of the announcement took markets by surprise, as it came immediately after the central bank's second $5-billion buy/sell swap auction which has resulted in a net infusion of around Rs 7,000 crore into the banking system.