IOC to invest Rs 1 trillion to expand refining capacity
The PSU has major plans for green energy to power new projects and expansions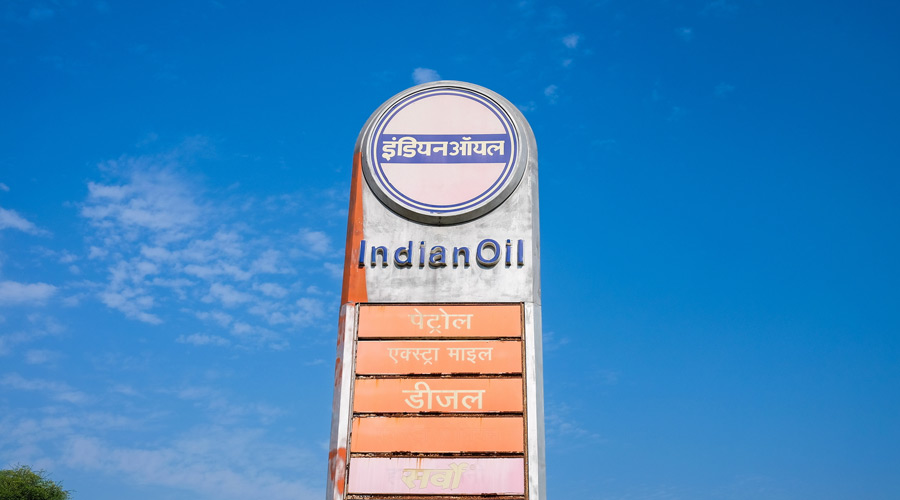 IOC operates 11 refineries with a combined capacity of 81.2mt.
Shutterstock
---
New Delhi
|
Published 28.08.21, 12:28 AM
|
---
State-owned refiner IOC plans to invest close to Rs 1 lakh crore (trillion) over the next five years to expand its refinery capacity to 106.7 million tonnes (mt).
At the company's AGM on Friday, IOC chairman Shrikant Madhav Vaidya said fuel demand in Indian Oil was expected to rise to 400-450mt in 20 years against 250mt now. "This offers enough legroom for all forms of energy to co-exist."
The IOC chief said the forecasts "translate into refining capacity expansion of over 25mt and an investment commitment of close to Rs 1 lakh crore over the next 4 to 5 years."
IOC operates 11 refineries with a combined capacity of 81.2mt.
It plans to raise the capacity of its Koyali refinery in Gujarat to 18mt from 13.7mt and the Panipat refinery to 25mt from 15mt.
Expansion plans have also been lined up for Guwahati and Barauni, while subsidiary Chennai Petroleum Corp Ltd is setting up a new plant.
The PSU has major plans for green energy to power new projects and expansions.
"Indian Oil is charting its course as a future-ready global energy giant and we are working on a range of scalable alternative energy options to realise the vision," he said.
The company has tied up with Israeli company Phinergy to manufacture aluminium-air batteries for electric vehicles in the country. Vaidya said IOC will build the nation's first "green hydrogen" plant at its Mathura refinery.
The PSU is expanding the scope of its joint venture with Malaysia's Petronas to cover  LNG terminals, CNG stations, city gas distribution projects, compressed bio-gas business and fuel outlets.
"We are pursuing more such win-win associations with respective segment leaders to explore newer avenues of growth and gain competitive advantage in the future," he said.
Quick rebound
Meanwhile, various performance indicators of IOC have rebounded quickly from the second wave of the pandemic.
In the first quarter of the current fiscal, its capacity utilisation was 88.6 epr cent from 68.5 per cent a year ago.
"As I say this, the sales volume of petrol has already crossed pre-Covid level, with diesel likely to reach the level in the next 2-3 months, say by Diwali," he said.