Infosys initiates dual probes
Chairman and co-founder Nandan Nilekani said the "generalized allegations" would be investigated to the fullest extent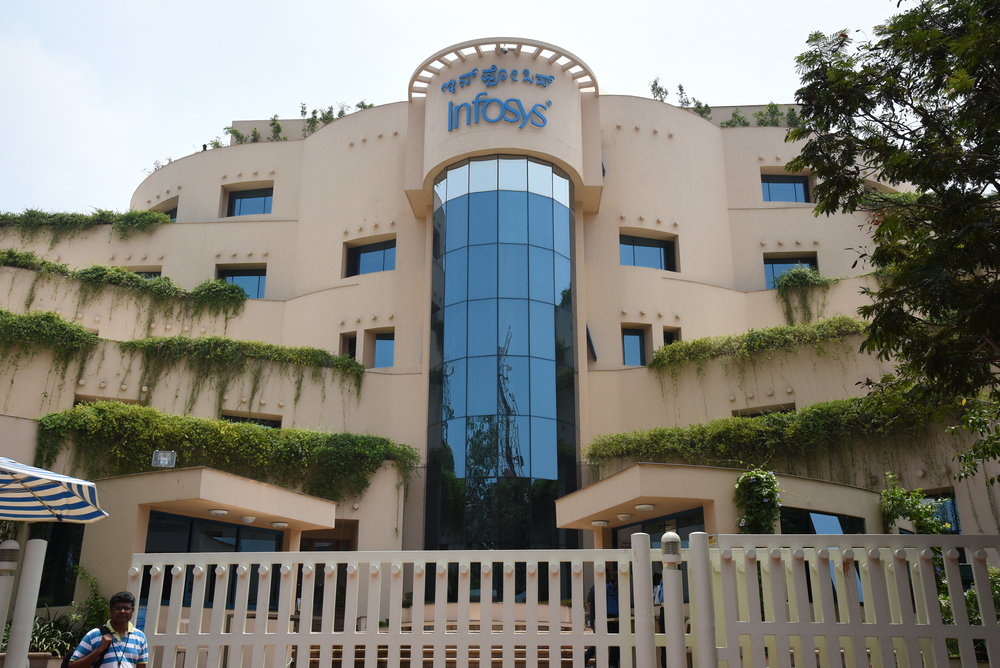 The statement said the company's audit committee has began consultations with its independent internal auditor Deloitte on the terms of reference of the investigation.
Shutterstock
---
Mumbai
|
Published 22.10.19, 07:15 PM
|
---
Infosys on Tuesday said it was investigating claims by anonymous whistleblowers accusing CEO Salil Parekh and CFO Nilanjan Roy of "unethical practices" to shore up profits through irregular accounting practices that sent its shares to its worst intra-day fall in six years.
In a statement, Infosys chairman and co-founder Nandan Nilekani said the "generalised allegations" would be investigated to the fullest extent.
The statement said the company's audit committee had began consultations with its independent internal auditor Deloitte on the terms of the investigation. The panel has also appointed law firm Shardul Amarchand Mangaldas for a separate probe.
The development led to Infosys's shares tanking almost 17 per cent, wiping Rs 53,451 crore from its market cap. At the BSE, Infosys crashed 16.21 per cent to close at Rs 643.30 after falling 16.86 per cent to Rs 638.30 during intra-day deals, the most since April 2013.
Nilekani disclosed that one board member had received two anonymous complaints on September 30: one letter was dated September 20, 2019 and titled "Disturbing Unethical Practices", while the other was undated and titled "Whistleblower Complaint''.
Nilekani did not name the board member to whom the letters were sent. The first letter alleged that Parekh and Roy were engaged in inflating profits, while the second letter largely deals with charges relating to Parekh's international travel to the US and his trips to Mumbai from Bangalore.
He pointed out that both these letters were placed before the audit committee only on October 10 and before the non-executive members of the board the following day, October 11, the day it announced its second quarter results. However, Nilekani was silent on whether the matter was then discussed by the board.
Nilekani said the company was made aware of a third letter on October 16, 2019 that was dated October 3, 2019, which was written to a Washington-based whistleblower protection agency. The letter details email and video evidences sent to the agency of the "unethical practices".
Nilekani said these evidences have not been made available to the company.
While the first and third letters were available on the social media on Monday, the existence of the second letter was known only on Tuesday.
Nilekani said to ensure independence in the investigations, Parekh and Roy have been recused from this matter. Incidentally, the audit committee consists of D. Sundaram, Punita Kumar Sinha and Roopa Kudva.
Nilekani said since the investigation was ongoing, there will be no further comment on the matter, and that at an appropriate time, the company will provide a "summary" of the investigation results.