Industry slams steel import rule
Engineering exporters had opposed the recent government notification on mandatory registration for steel imports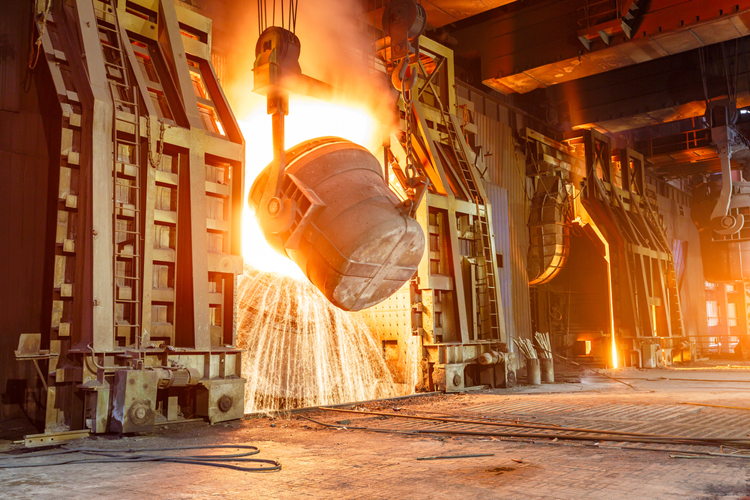 ---
---
The Narendra Modi government's decision to insist on compulsory registration for the import of iron and steel products has been slammed by an industry forum on the ground that this would raise raw material costs for user industries.
In response to the strident criticism of the move, the government has decided to extend the time period for registration under the Steel Import Monitoring System (SIMS).
"One-time relaxation till November 20, 2019, for obtaining SIMS registration is notified," the Directorate-General of Foreign Trade (DGFT) said in a notification. The earlier date was November 1.
The trade body has, so far, not notified the effective date from when the new norms would become effective.
In September, the government had made it mandatory for traders to register themselves with SIMS to import 215 iron and steel products from November 21.
The DGFT, under the commerce ministry, said the import policy for these 215 items "has been revised from 'free' to 'free subject to compulsory registration under SIMS'".
These items include certain flat-rolled products; some stranded wire, ropes, cables; certain items of springs and leaves for springs of iron and steel; tubes, pipes and hollow profiles; diesel-electric locomotives; and some parts of railways.
The Engineering Exports Promotion Council of India (EEPC) has been lobbying hard against the levy of a registration fee, which it has termed as unnecessary.
Steel products are imported in bulk quantities with a minimum lot size of 50-100 tonnes. The registration fee to be levied will be a certain percentage of the imported quantity.
Engineering exporters had opposed the recent government notification on mandatory registration for steel imports as this would raise the price of steel, which is a critical raw material.
The EEPC has approached the commerce ministry seeking a modification of the notification.
In a letter to commerce and industry minister Piyush Goyal, EEPC India chairman Ravi Sehgal has flagged concerns regarding the DGFT notification which mandated compulsory registration for the import of most of the steel products.