India's tech solutions have potential to go global: Modi
He said the govt has eased compliance burden on the IT industry and has engaged with stakeholders in the tech industry to chart out the future policy framework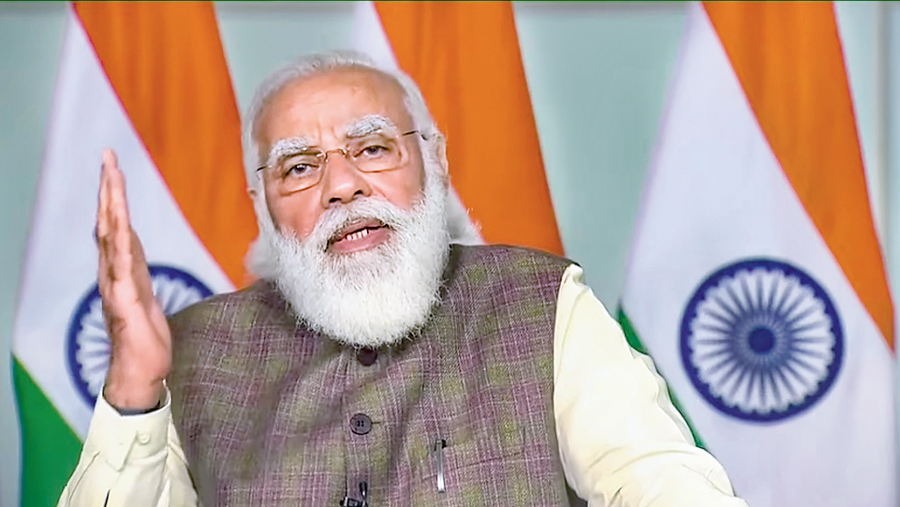 ---
---
India's technology solutions have the potential to go global, Prime Minister Narendra Modi said on Thursday.
Addressing the Bangalore Tech Summit 2020 (BTS2020) virtually, he said: "India as a country is uniquely positioned to leap ahead in the information era. We have the best minds as well as the biggest market. Our local tech solutions have the potential to go global."
Modi said his government has eased the compliance burden on the IT industry in various ways and has engaged with stakeholders in the tech industry to chart out the future policy framework.
"Thanks to Digital India our nation has witnessed a more human-centric approach to development. Using technology had brought about several life changes for our citizens," he said.
RCEP stand
India will explore suitable trade agreements with other countries even as it has walked away from the Regional Comprehensive Economic Partnership free trade agreement.
"When we decided non to participate in RCEP, that was because we felt it was not going to serve the national purpose. This is not the case that we are moving into some sort of protectionism. If there are trade deals that serve our purpose, we will do them," said Sanjeev Sanyal, principal economic adviser in the Union finance ministry.
He was speaking at the annual general meeting of Merchants Chamber of Commerce and Industry.