Hindustan Unilever profit rises 8.6%
Given the unprecedented inflation, the company continues to manage the business dynamically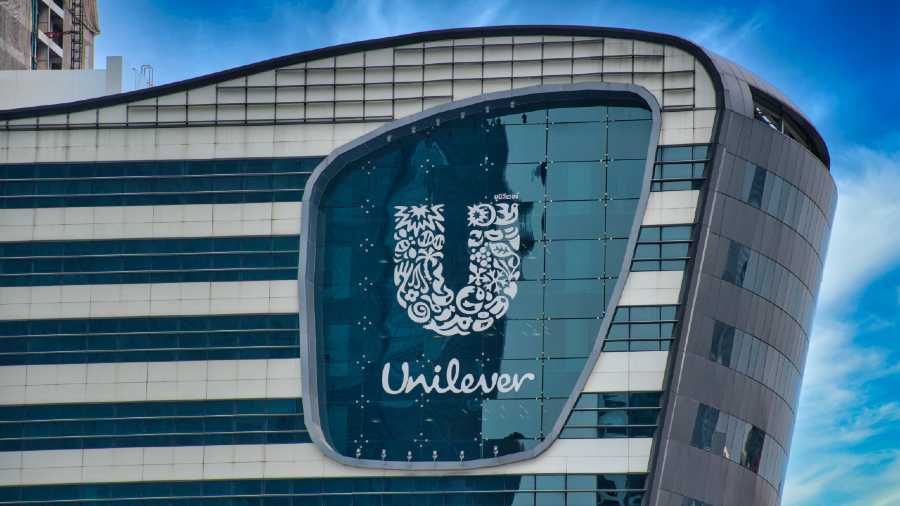 During the quarter, its EBITDA margin declined by 20 basis points over the year-ago period to 24.6 per cent.
File Photo
---
Mumbai
|
Published 28.04.22, 02:57 AM
|
---
Hindustan Unilever Ltd (HUL) on Wednesday beat Street estimates when it reported an 8.6 per cent rise in net profits for the quarter ended March 31. Net profits at the FMCG giant rose to Rs 2,327 crore from Rs 2,143 crore a year ago.
Analysts were expecting the company to post a net profit of around Rs 2,100 crore. The better-than-expected performance came despite rising commodity prices hurting the margins of FMCG firms.
During the quarter, its EBITDA (earnings before interest, taxes, depreciation & amortisation) margin declined by 20 basis points over the year-ago period to 24.6 per cent.
HUL said in a presentation that while the prices of commodities such as crude, soda ash and palm oil have surged, it has focussed on cost savings and on investing in brands.
Given the unprecedented inflation, the company continues to manage the business dynamically, driving savings harder across all lines and taking calibrated pricing actions, apart from investing competitively behind its brands.
The quarter saw its turnover rising a little over 10 per cent to Rs 13,190 crore from Rs 11,947 crore in the same period of the previous year. For 2021-22, net sales crossed the Rs 50,000 crore when it came in at Rs 50,336 crore compared with Rs 45,311 crore in the preceding year.
"In challenging circumstances, we have grown competitively and protected our business model by maintaining margins in a healthy range. I am also pleased that we have become a Rs 50,000-crore turnover company in this fiscal,'' Sanjiv Mehta, CEO and managing director, said.
HUL said the near-term outlook remains challenging as inflation has affected volumes. In such circumstances, the growth will be price-led. The company added that it expects more inflation sequentially which could lead to declining margins.
At its meeting on Wednesday, the board of directors proposed a final dividend of Rs 19 per share, subject to shareholder approval. Together with interim dividend of Rs 15 per share, HUL has declared a total dividend of Rs 34 per share for the year.
The HUL stock ended with marginal losses at Rs 2,144.25 ahead of the results.
Bajaj Auto net dips
Bajaj Auto on Wednesday said its consolidated net profit declined 2 per cent to Rs 1,526 crore in the fourth quarter ended on March 31, on account of lower sales in both domestic and export markets.
The company's total two-wheeler and commercial vehicle sales declined 17 per cent to 9,76,651 units in the fourth quarter compared with 11,69,664 units a year ago.
HDFC AMC profit
HDFC Asset Management Company (AMC) on Wednesday reported an 8.7 per cent growth in profit after tax (PAT) to Rs 343.55 crore in the quarter that ended in March 2022. In comparison, the company had posted a PAT of Rs 316.08 crore a year ago.