High food inflation impedes RBI to boost economy
Retail inflation in October touched a six-year high of 7.61 per cent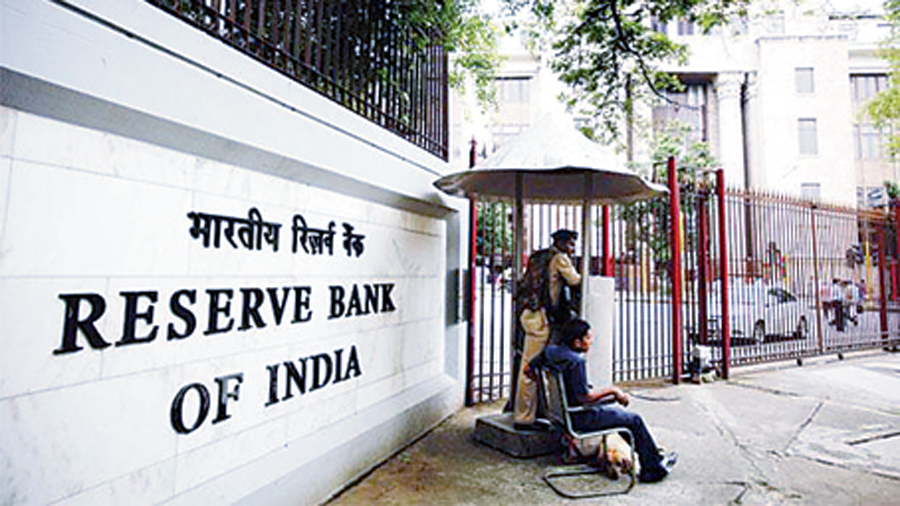 ---
Mumbai
|
Published 01.12.20, 04:00 AM
|
---
High food inflation has made the Reserve Bank of India (RBI) "helpless" in taking measures to boost the economy that is now technically in the midst of a recession.
With inflation restricting the apex bank in pursing its growth agenda, the six-member monetary policy committee (MPC) is widely expected to leave policy rates unchanged later this week.
A rare indication to this effect was given last week when Mridul Saggar, RBI executive director and an MPC member, said that the room for another interest rate cut can be created only if inflation softens.
Saggar said the RBI was helpless in controlling food prices, particularly under pandemic conditions. He indicated that the MPC lacked the firepower to tackle food prices though they ended up influencing the headline inflation numbers by driving up wages and costs.
Retail inflation in October touched a six-year high of 7.61 per cent. It has  remained above the central bank's medium term target (4 per cent with a band of +/-2 per cent) for seven months in a row. The major factor responsible for the spike in inflation is food prices. In October, food and beverage price inflation rose to 10.2 per cent against 9.8 per cent in the previous month, with vegetable prices rising 10.3 per cent month-on-month.
Speaking at a virtual banking summit organised by Washington-based Institute of International Finance last week, Saggar, who is widely seen as a dove, said that the MPC has cut rates significantly and that more policy space can open up only after inflation eases
Though members of the MPC have in the past alluded to this point, it is rare for an MPC member to voice such an opinion days ahead of a meeting.
In the October meeting, Saggar had said that while inflation is above the upper tolerance band, it is not monetary in nature and that supply disruption in food, increase in taxes on fuel and liquor and a surge in gold rates have lifted prices. He had then hoped that headline inflation should start softening from October because of favourable base effects.