GST kitty slips in November
Total GST revenue collected in October (for September) was Rs 1,00,710 crore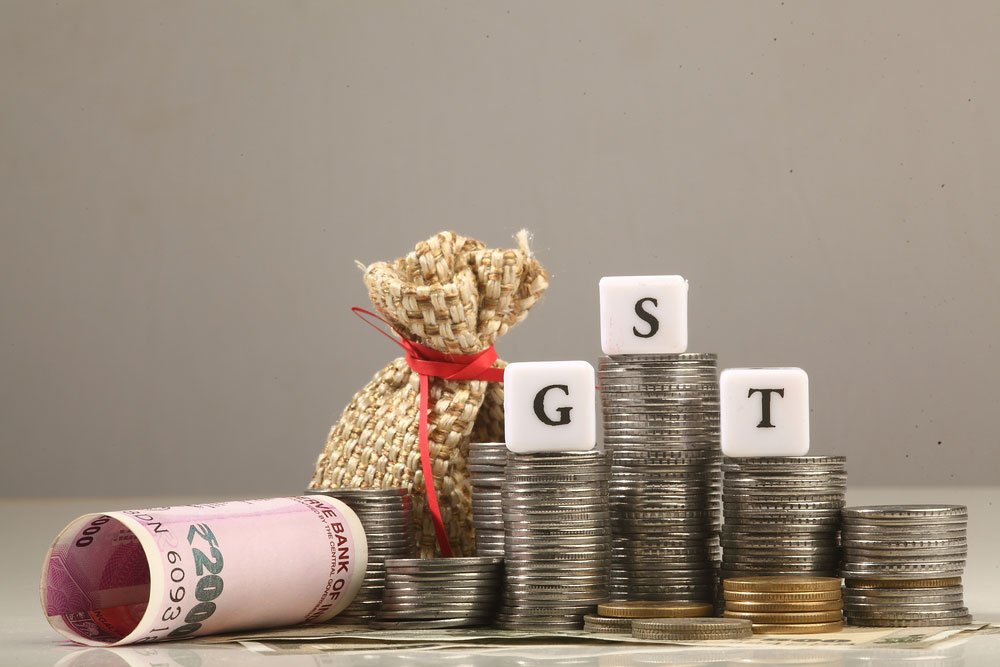 ---
New Delhi
|
Published 01.12.18, 06:59 PM
|
---
Collections under the goods and services tax slid to Rs 97,637 crore in November after topping the Rs 1-lakh-crore-mark in October, reinforcing fears that the government could slip on its fiscal deficit target in the current fiscal because of low revenue mop-up.
The revenue collected in November relates to transactions made in October. The total GST revenue collected in October (for September) was Rs 1,00,710 crore.
"The lower-than-expected GST collections during this fiscal provides very little elbow room for any further rate reductions in the current fiscal, considering the need to stick to the fiscal deficit target," M.S. Mani, partner at Deloitte India, said.
The government had set the GST collection target at Rs 13.47 lakh crore in this year's budget. This was calculated taking into account that state GST collected by all states would be equal to Central GST as the indirect tax is equally split between the consuming state and the Centre.
However, till now, GST collections for the current financial year stands at Rs 6.72 lakh crore.
While officials estimate the GST shortfall at about Rs 50,000 crore, a report by the State Bank of India's research wing last month forecast a shortfall of "around Rs 90,000 crore in GST and excise collections". The government has already overshot its full-year fiscal deficit target in the first seven months of the year.
India's April-October fiscal deficit stood at Rs 6.49 lakh crore or 103.9 per cent of the budgeted target for the current financial year. Most economists feel the government's fiscal deficit target of 3.3 per cent of GDP now looks like a distant dream.
The finance ministry said a total of 69.6 lakh GSTR-3B returns were filed till November 30, bringing in Rs 16,812 crore as Central GST (CGST), Rs 23,070 crore as state GST (SGST), Rs 49,726 crore as Integrated GST (IGST) and Rs 8,031 crore as cess.
"While GST collections in October had fallen vis-a-vis the earlier month, it is higher than the average monthly collection in the year. This steady increase in average collection gives hope that regular monthly collections will hit Rs 1 lakh crore soon," Abhishek Jain, indirect tax partner at EY India, said.
Compliance during the festive month improved. Around 69.6 lakh GSTR-3B returns were filed compared with 67.45 lakh in September. While the CGST and the SGST showed a marginal improvement over last month's Rs 16,464 crore and Rs 22,826 crore, respectively, the shortfall in revenue was mainly on account of IGST, which was Rs 53,419 crore in October. The cess collected in October was Rs 8,000 crore.
"The government has settled Rs 18,262 crore to CGST and Rs 15,704 crore to SGST from IGST as a regular settlement," a finance ministry statement said.