Arun Jaitley pitches for federal body in healthcare, agriculture
Finance minister says the two sectors need something like the GST Council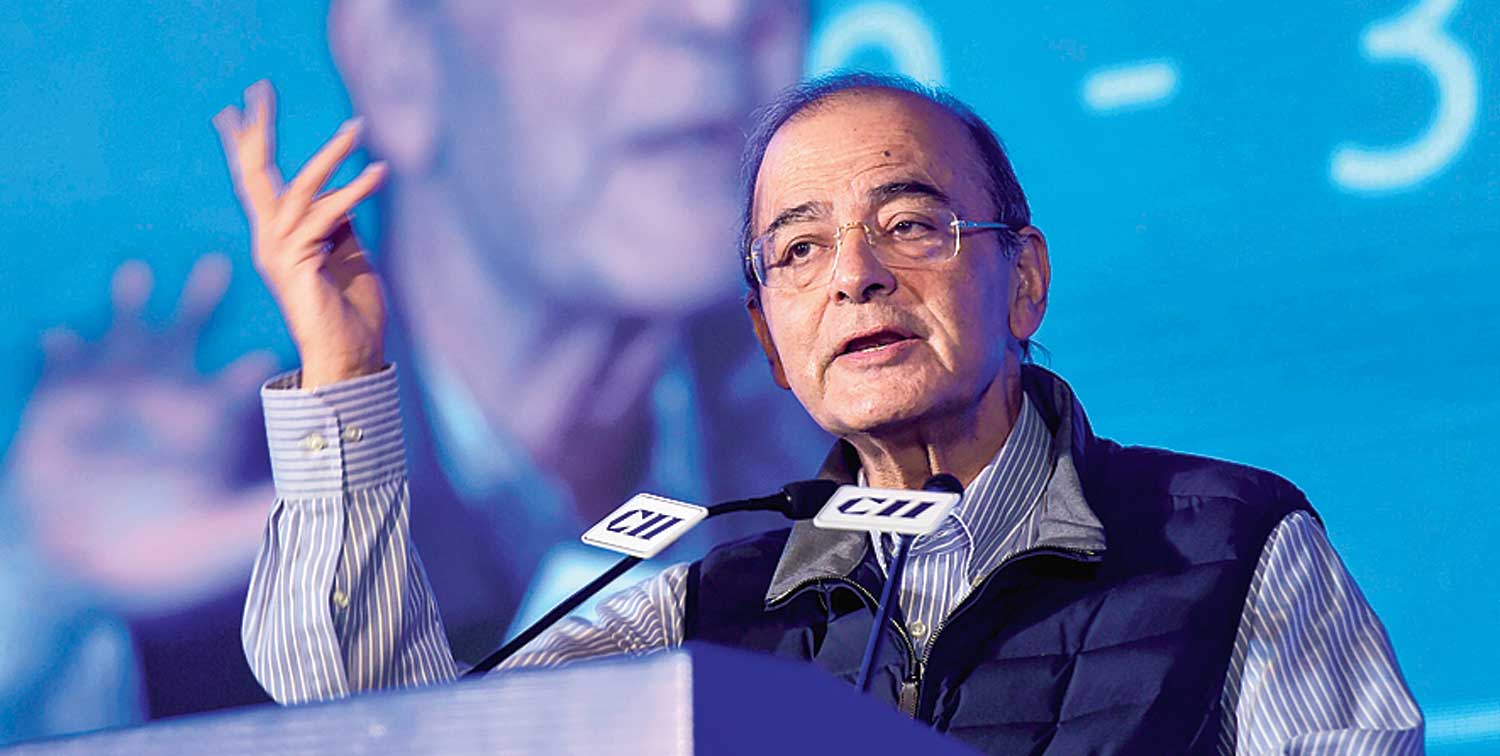 Arun Jaitley in New Delhi on Thursday.
PTI picture
---
New Delhi
|
Published 29.11.18, 09:09 PM
|
---
Finance minister Arun Jaitley on Thursday pitched for a federal institution, similar to the GST Council, in healthcare and agriculture as the schemes for these sectors face resistance from states because of political reasons.
As health and social welfare schemes are implemented through states with the co-ordination of the Centre, Jaitley stated that such a federal body in healthcare would face least resistance from the states.
"The federal institution experiment of the GST having succeeded.... there are two other sectors which eminently require federal institutions of this kind. The GST was constitutionally provided for. Those areas are not constitutionally provided for, but political maturity can impose on governments to try that experiment. One is healthcare and one is agriculture," Jaitley said at a health conference organised by the CII.
"States and the Centre both spend on healthcare and have their respective schemes. The Centre is also establishing institutes of eminence across the country. The Centre has implemented Ayushman Bharat and states also have similar schemes. Several states have adopted the Ayushman Bharat scheme parallel to their already existing schemes," he said.
He added that there are ample funds for healthcare schemes and these resources from the Centre and states may be merged.
"This is not a turf issue over whether my scheme is better than yours. It is a welfare issue, whether the patients in my state are better than the patients in other states," Jaitley said, adding that every state will benefit if there's a co-ordination with a federal institution between the Centre and the states.
In the run-up to the implementation of the goods and services tax in July 2017, the Centre and states had agreed to set up a GST council, chaired by the Union finance minister and comprising the finance ministers of all states.
On Ayushman Bharat, the finance minister said when the scheme was being conceptualised, there were several questions on whether it will succeed, how private hospitals will treat the patients, how the queues and footfalls at hospitals can be handled. "The scheme has proved to be really successful," Jaitley said.
The Ayushman Bharat- scheme aims to offer an annual health cover of Rs 5 lakh per family, targeting more than 100 million families belonging to the poor and vulnerable sections of the population.