Finance Minister Arun Jaitley hints at GST rate rejig
A future road map could be to work towards a single standard rate instead of 2 standard rates of 12% and 18%: FM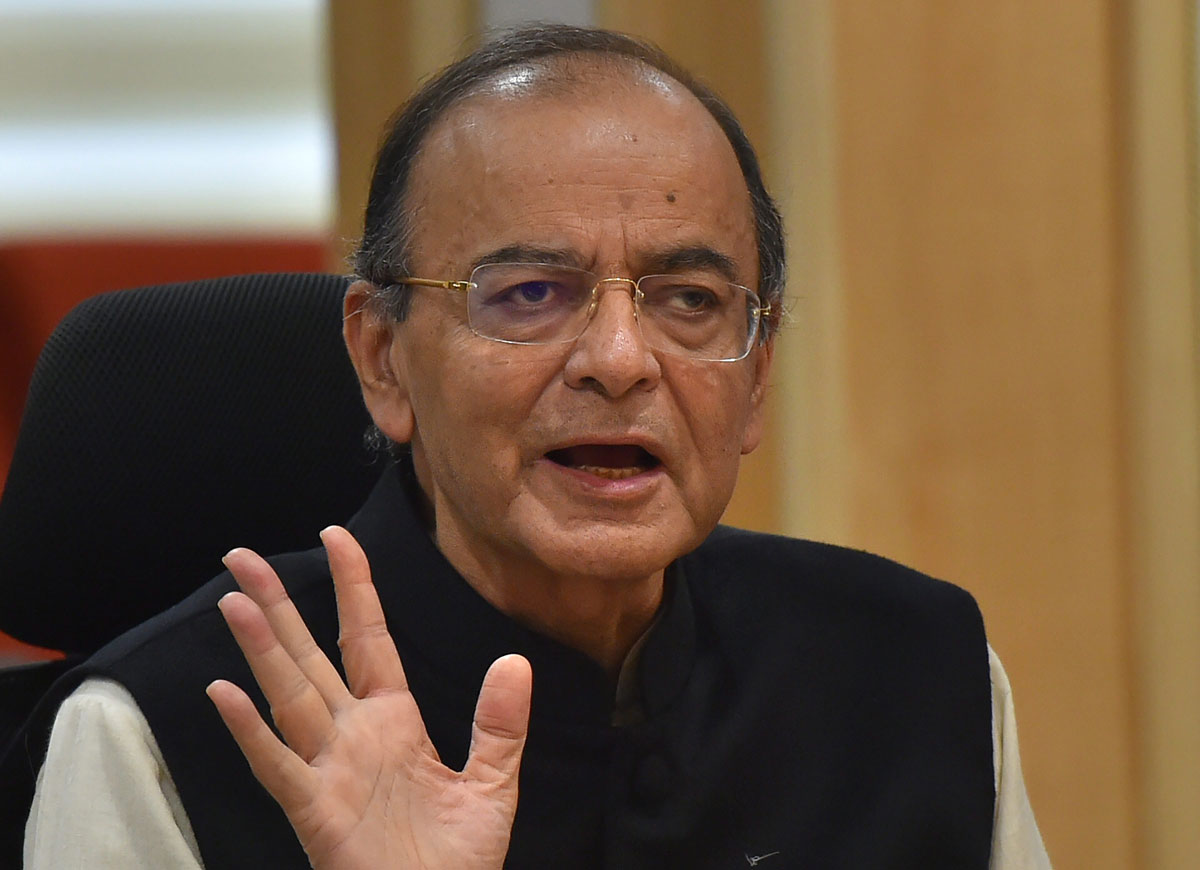 Union Finance Minister Arun Jaitley addresses a press conference after the GST Council meeting in New Delhi on Saturday, December 22, 2018.
(PTI)
---
New Delhi
|
Published 24.12.18, 10:07 PM
|
---
Finance minister Arun Jaitley on Monday said the government could look at merging the 12 per cent and 18 per cent slabs in the GST structure and taking cement off the top bracket of 28 per cent.
In a blog posted on his Facebook page, the minister said, "A future road map could well be to work towards a single standard rate instead of two standard rates of 12 per cent and 18 per cent. It could be a rate at some mid-point between the two."
The GST Council at its meeting on Saturday reduced the taxes on 22 goods, of which seven were in the highest slab of 28 per cent. However, the council did not agree to reduce the tax on cement and auto parts given the fact these two items contribute Rs 34,000 crore annually in GST tax.
Jaitley in his post said, "Only cement and auto parts are items of common use which remain in the 28 per cent slab. Our next priority will be to transfer cement into a lower slab. The sun is setting on the 28 per cent slab."
The Congress two years earlier had suggested capping the GST at 18 per cent, a proposal ridiculed by both Prime Minister Narendra Modi and Jaitley.
However, earlier last week, the Prime Minister also said: "We are working towards a position where 99 per cent items will attract the sub-18 per cent GST slab".
His comments attracted flak from the finance ministers of the Opposition-ruled states, who pointed out that the GST Council was a federal structure and the PM was trying to short-circuit its decision-making process.  
Congress leader Rahul Gandhi had also tweeted "Government says 99 per cent of goods will be at 18 per cent GST. Belated wisdom… Having scrambled the egg needlessly when GST was introduced, the government is trying to unscramble it! Typical of NDA."
Multiple meetings
The GST Council has met 31 times and changed the rates on hundred of items. In one single meeting on November 10 last year, it had reduced taxes on 211 products. Similarly, in July this year, it reduced taxes on more than 50 items.
The finance minister in his post seemed to make a virtue of the very frequent course corrections the GST Council has adopted after the initial passage of the hastily drafted GST Act.
"With the GST transformation completed, we are close to completing the first set of rate of rationalisation i.e. phasing out the 28 per cent slab except in luxury and sin goods. … The country should eventually have a GST which will have only slabs of zero, 5 per cent and standard rate with luxury and sin goods as an exception," said Jaitley.