Q2 growth may miss RBI forecast, predict economists
Citing a weak manufacturing sector coupled with steep margin compression, SBI Research has pencilled in the country's GDP growth for Q2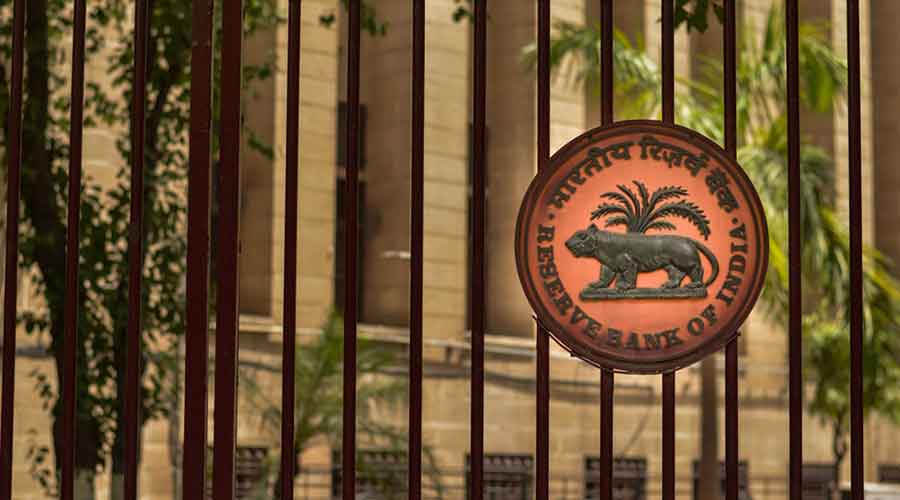 The RBI had horribly misfired in its forecast for the first quarter: it had forecast growth of 16.2 per cent
File Picture
---
New Delhi
|
Published 29.11.22, 02:09 AM
|
---
India's National Statistical Office (NSO) is set to release its second-quarter growth estimate on Wednesday with some economists forecasting the rate to be well below the Reserve Bank of India's estimate of 6.3 per cent for the quarter.
Citing a weak manufacturing sector coupled with steep margin compression, SBI Research has pencilled in the country's GDP growth for the second quarter at 5.8 per cent, down 30 basis points from average estimates of 6.1 per cent.
The RBI had horribly misfired in its forecast for the first quarter: it had forecast growth of 16.2 per cent, while the actual number was much lower at 13.5 per cent.
In a report on Monday, SBI Research headed by Soumya Kanti Ghosh said corporate results, operating profit of companies, excluding banking and financial sector, fell 14 per cent in the second quarter against 35 per cent growth a year ago, though the top line continued to grow at a healthier pace.
Net sales grew 28 per cent, while bottomline was down around 23 per cent from the year-ago period.
Corporate margins were also under pressure, as reflected in results of around 3,000 listed entities, excluding banking and financial sector, due to higher input costs. Operating margins fell to 10.9 per cent from 17.7 per cent in the preceding quarter. SBI sees the economy printing in at 5.8 per cent in the second quarter, Ghosh said citing the lag of two months in the quarterly GDP data. It also pegs the full-year growth at 6.8 per cent, 20 basis points lower than the RBI estimate.
The SBI forecast, based on its composite leading index which is a basket of 41 leading indicators based on monthly data, shows declining economic activity between June and September but increased economic activity in October making Q3 growth more optimistic.
Ahead of the official Q2 datarelease, a survey of 15 economists by Moneycontrol showed a consensus estimate of 6.3 per cent growth – in line with RBI's.
Similarly, a Reuters poll showed, the GDP growth to be 6.2 per cent and a Bloomberg survey of economists showed that the GDP probably rose 6.2 per cent in the three months to September from a year ago.
Much of the impetus to growth in July-September likely came from the services sector.
Economists were in agreement that the services sector likely grew over 8 per cent on a year-on-year basis in July-September.
Kaushik Das, Deutsche Bank's chief economist for India, pegged service sector growth at 8.3 per cent and Icra chief economist Aditi Nayar estimated it would be higher at 9.4 per cent.
Economic activity in Q2 benefited from robust demand for contact-intensive services, healthy capital spending by the Government of India and pre-festive season stocking of goods, Icra chief economist Aditi Nayar said.
The downsides arose from the mixed crop output trends revealed by the advance estimates of kharif production, adverse input cost movements for certain sectors with a higher fuel intensity, as well as the impact of the flagging external demand on non-oil merchandise exports. Icra has forecast6.5 per cent growth in the second quarter.
While GST collection growth has been robust at 27.5per cent, higher subsidy payouts will likely pull down net tax revenue growth, stated are search note by Teresa John, economist at Nirmal Bang Institutional Equities. She pegs GDP growth for Q2 at 6.2 percent.