Dusit to manage and operate Jain Group hotel at Rajarhat
Established in 1948, the Thai stock exchange-listed Dusit International's property portfolio now comprises more than 300 properties operating under six brands across 13 countries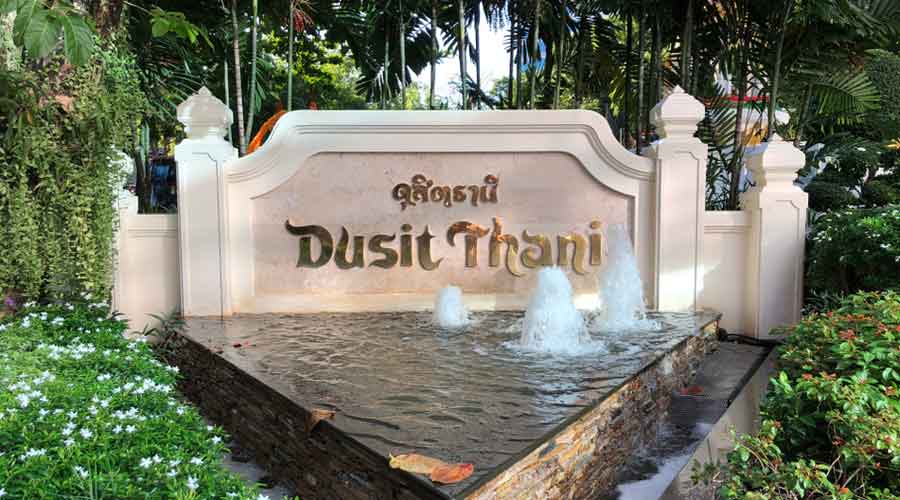 Dusit hotel in Thailand
Shutterstock
---
Calcutta
|
Published 25.08.20, 01:50 AM
|
---
Thailand-based hospitality chain Dusit International will step into Bengal through an alliance with city-based realtor Jain Group.
Dusit will manage and operate a 126-room property being built by the Jain Group at a cost of Rs 75 crore in Rajarhat near Eco Park. The property will bear the badge of Dusit Princess Suite, one of the many brands the Thai company operates, and is expected to be ready by the middle of 2022.
"While Covid-19 has brought immense challenges for tourism and hospitality worldwide, we remain confident that our resilient industry can and will bounce back, and we expect India to be a key player in international and domestic tourism in the brighter days ahead," Suphajee Suthumpun, group CEO of Dusit International, said.
This will be the second hospitality project by Jain Group, which owns the 134-room Holiday Inn hotel in Rajarhat. It is banking on the pull of the Dusit brand among south eastern and far eastern travellers for the success of the new venture, Rishi Jain, managing director of the J Group, said.
"By the time the project is ready for launch, we hope the hospitality market will revive. This pandemic too shall pass," Jain said, adding that the Holiday Inn property is clocking 50 per cent occupancy as of now.
While announcing the tie-up, Lim Boon Kwee, chief operating officer of Dusit International, said the company plans to tie up for another 4-6 properties in India over the next 12-18 months. An associate company of Dusit has already signed up to manage luxury villas in Goa. "We want to be present in all major business and tourist destinations of India," Kwee said.
In Calcutta, the property will be a 4-star one and a part of the Dream One housing project Jain Group has undertaken in Action Area II. It will be a 14-storied property catering to business and leisure travellers for short and long stays. Shrayans Jain, vice-chairman of Jain Group, said he was banking on Dusit's expertise of seven decades for the success of the project.
Established in 1948, the Thai stock exchange-listed Dusit International's property portfolio now comprises more than 300 properties operating under six brands across 13 countries.