Data gaps skew policy choices
Monetary policy has to be forward-looking because of transmission lags, says RBI deputy-governor Michael Patra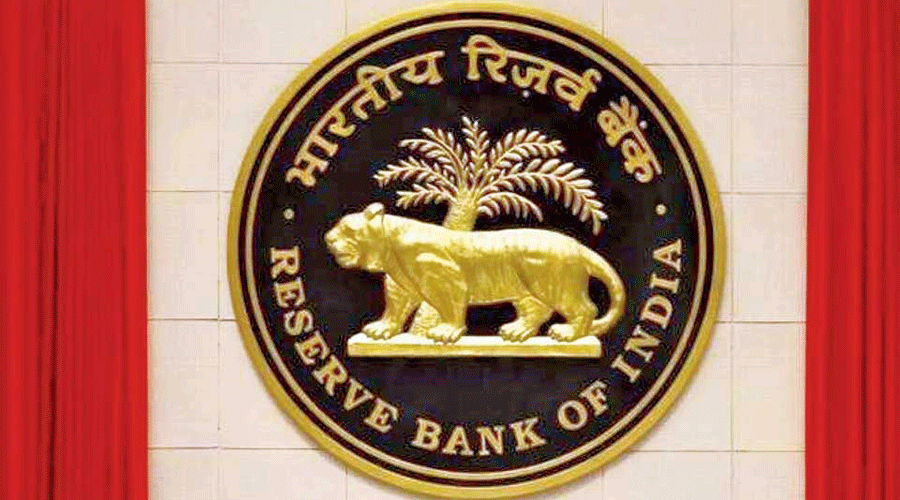 The RBI has often been accused of falling behind the curve in its fight against inflation.
File photo
---
Mumbai
|
Published 25.11.22, 02:06 AM
|
---
Reserve Bank of India (RBI) deputy-governor Michael Patra on Thursday said formulating the monetary policy is a challenging task in a volatile environment, with decisions taken on the basis of lagged data that are reviewed frequently.
He said the monetary policy committee (MPC) of the RBI at its next meeting between December 5 and December 7 will decide on rates based on inflation data for October and GDP data only for the period of July to September that will be released on November 30.
Patra heads the monetary policy function at the RBI and is also a member of the MPC. The RBI has often been accused of falling behind the curve in its fight against inflation.
Speaking at the 9th SBI Banking and Economics Conclave, Patra said that monetary policy has to be forward-looking: a decision on rates taken at present will have an impact with a lag in terms of changed rates and aggregate demand.
Monetary policy is by its nature a technical area of economic policymaking and is suffused with substantial inherent uncertainty, he said.
"This uncertainty is created primarily by the need for policy makers to guess the future. Monetary policy has to be forward-looking because of the lags with which a policy rate change get transmitted across the markets and eventually gets reflected in lending rates, mortgage rates and yields. Hence monetary policy can only hope to address future inflation, not today's inflation.''
Patra pointed out that on the basis of data a month ago (inflation) and three months ago (GDP), the central bank will have to forecast inflation and growth one year down the line.
Besides, there are shocks such as the war in Ukraine and jump in oil and food prices, which the monetary policy has to consider after the release of the dated official data. Moreover, there is the problem of frequent reviews. He pointed out that in India, there are preliminary, partial, revised and final styles of account presentations.
Goal setting becomes hard as the goals themselves change between the release of first advance estimates to provisional estimates to revised estimates to final accounts.
"Consequently, the monetary policy decision, which is taken at the time of the receipt of the first data release, become questionable because of frequent revisions,'' he said.
The RBI deputy-governor added that it is well known among policy makers that on its own, monetary policy cannot influence the long-run growth of the economy. At best, it can create congenial conditions for other policies to influence the growth rate.