Cut clause to earn Iran oil waiver
US has allowed India to continue to buy oil from Iran after it agreed to cut the amount of crude oil imports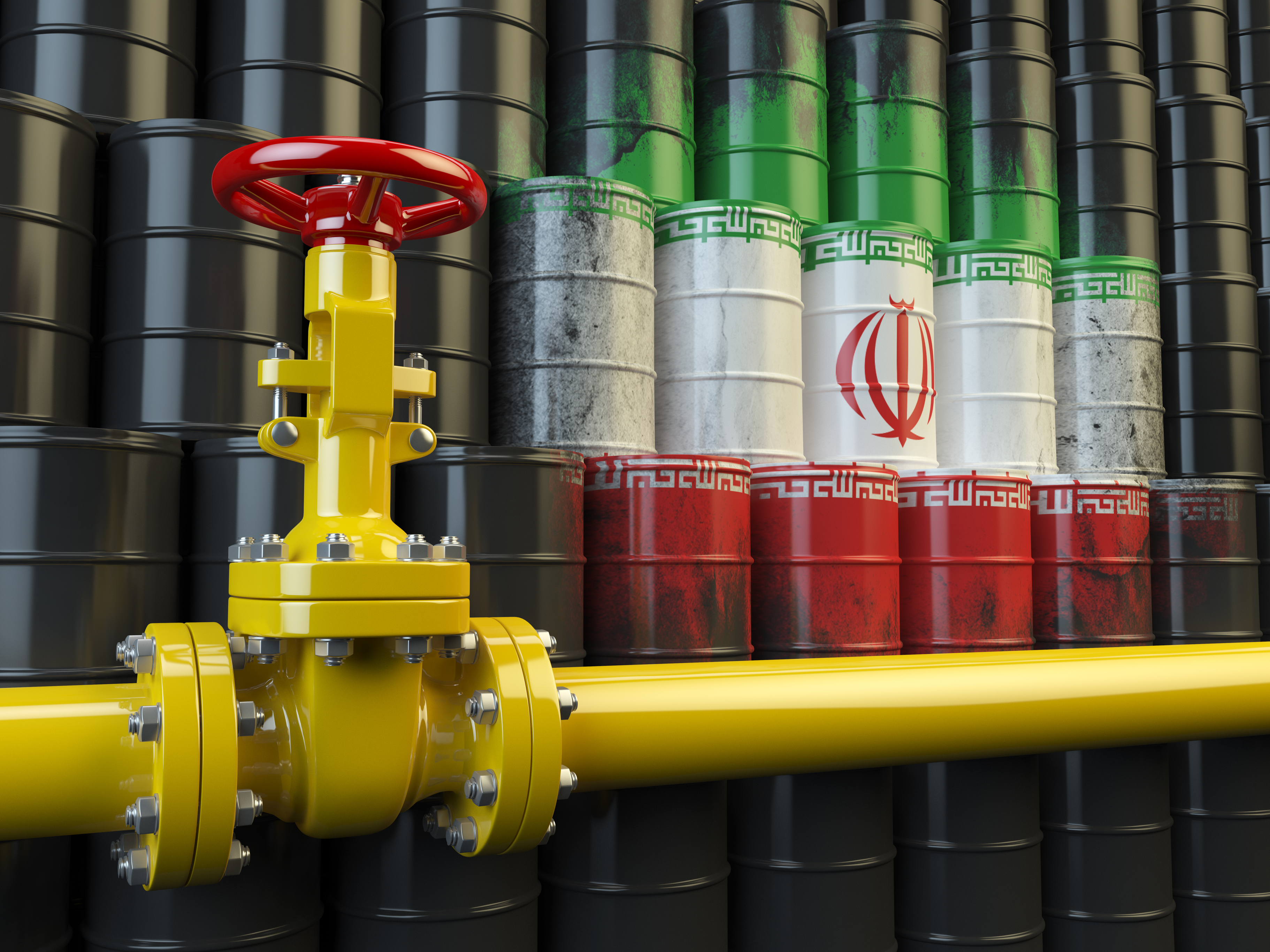 ---
---
The US has allowed India to continue to buy oil from Iran after it agreed to cut the amount of crude oil imports by a third of the 2017-18 level.
The country is the second biggest buyer of Iranian crude after China.
During talks with the US officials, oil ministry sources said the country agreed to cap the oil import by a third to 15 million tonnes (mt), down from 22.6mt in 2017-18.
Sources, however, did not clarify whether the country would have to continue to cut the imports over a period of time and if so, by what percentage. They also did not disclose the payment method to be adopted for Iran crude.
The US has indicated that it would lay down conditions that those countries that get waivers under the revised sanctions scheme must pay for the oil in escrow accounts in local currency. This means the money would not directly go to Iran, which can only use it to buy food, medicines or other non-sanctioned goods from its crude oil customers.
India had planned to import about 25mt crude oil from Iran in 2018-19, up from 22.6mt in 2017-18. But the actual volumes imported may be far less as companies such as Reliance Industries have totally stopped buying oil from Iran, while others too are scaling it down in the hope of winning a waiver from the US.
The country's crude oil imports from Iran jumped 10.19 per cent to 1.73mt in September this year, government data showed. Cumulatively, oil imports by India from Iran in the first six months (April to September) of the current financial year increased 39 per cent to 15.05mt from 10.84mt in the corresponding period a year ago, latest government data showed.
A waiver will come as a big relief to Indian Oil and Mangalore Refinery and Petrochemicals Ltd (MRPL), the two largest Iranian oil consumers. The two firms together have placed an order for 1.25mt of crude from Iran in November.
Industry sources said since the country has already imported more than that level, it seems that it would have to maintain that level in the next fiscal.
Meanwhile, oil minister Dharmendra Pradhan on Saturday said India and other buyers would benefit from the waiver.
"In the current geopolitically challenging scenario, India has managed to convince international leaders. The nitty-gritty of this waiver will be announced eventually," Pradhan said.
US secretary of state Mike Pompeo on Friday said the US would temporarily allow eight countries to continue buying Iranian oil even after enforcing its sanctions on Tehran.
The list of the nations which have received an exemption will be released on Monday, the US government said.
The US will allow the eight nations to import Iranian oil but only at much lower levels after the reimposition of sanctions on Monday, Pompeo said.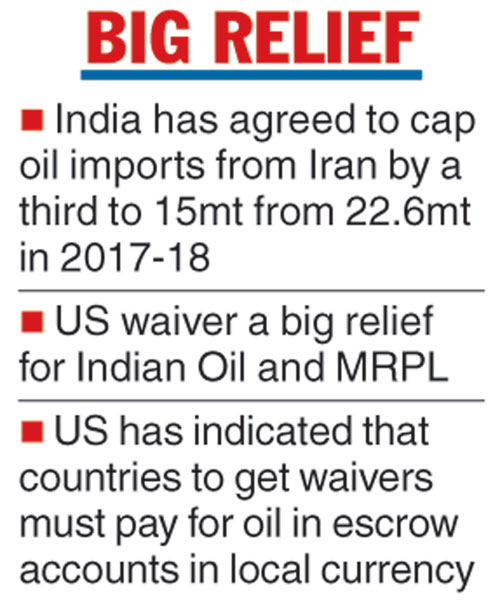 ONGC profit
State-owned exploration firm ONGC posted a 61 per cent jump in year-on-year net profit at Rs 8,264.61 crore for the September quarter, helped by higher crude prices.
The oil major had reported Rs 5,130.74-crore profit in the year-ago quarter.