Report frowns on data logic
Questions on quality, volatility of CSO's new series numbers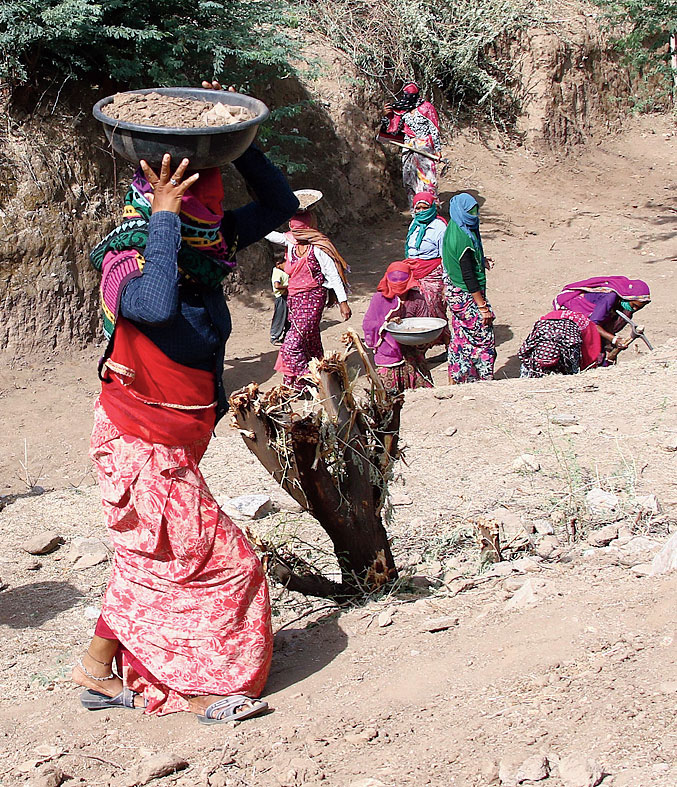 ---
|
Mumbai
|
Published 30.05.20, 06:41 PM
---
A day after India reported its lowest economic growth in 40 quarters, a research report has questioned the overall data quality and volatility in the new series provided by the Central Statistics Office (CSO).
The report, prepared by the economic research wing of the State Bank of India (SBI) and authored by group chief economic adviser Soumya Kanti Ghosh, made this observation while referring to the significant revision in the previous quarter growth rates (compared to the statement made during the release of the third quarter data), which it said was "quite puzzling" and raises questions about data quality and remarkable volatility in the new series.
It further called for a methodological note from CSO explaining the frequent revisions.
On Friday, data from the CSO showed that the country's economic growth slipped to an 11-year low of 4.2 per cent in 2019-20 and to 3.1 per cent in January-March, which was the lowest in the last 40 quarters.
The research report from SBI said that in February, the quarterly numbers underwent significant upward revisions and these numbers have now again been steeply revised downwards by an almost equal amount, within a span of three months.
"While it is customary to change the quarterly numbers in May when the third estimate of 2019-20 is released, the extent of such a revision reveals possibly the loss in the fourth quarter because of the lockdown may have been evenly distributed across quarters in 2019-20 (that is Rs 1.18 lakh crore loss estimated and distributed across quarters in 2019-20)," it said.
According to the report, if the first, second and third quarter numbers were unchanged, the fourth quarter growth would come at 1.2 per cent.
"According to our calculation, only 18 per cent of GVA is exempted from the lockdown and the CSO may release data for that segment only for a large part of the first quarter of 2020-21 and, hence, we cannot rule out data issues even for the first quarter," the report said.
"Is it because the economy is undergoing a structural change that the CSO is not able to capture? These are questions that the CSO can only provide an answer to," it said.
The report also expects significant revisions in both quarterly as well as annual numbers in August when the data on the first quarter of the current fiscal would be released.
On the GDP data, the report felt that loss of economic activity during the lockdown in the last few days of March dragged the economic growth to a 40-quarter low of 3.1 per cent in the fourth quarter of 2019-20.
With this, the full year 2019-20 GDP growth comes to 4.2 per cent (11-year low) compared with 6.1 per cent in the preceding financial year. Agriculture was the only silver lining. Agriculture and allied activities'.