Ordinance on lower TDS rates
Govt intends to improve liquidity and has estimated around Rs 50,000 crore would be made available due to this measure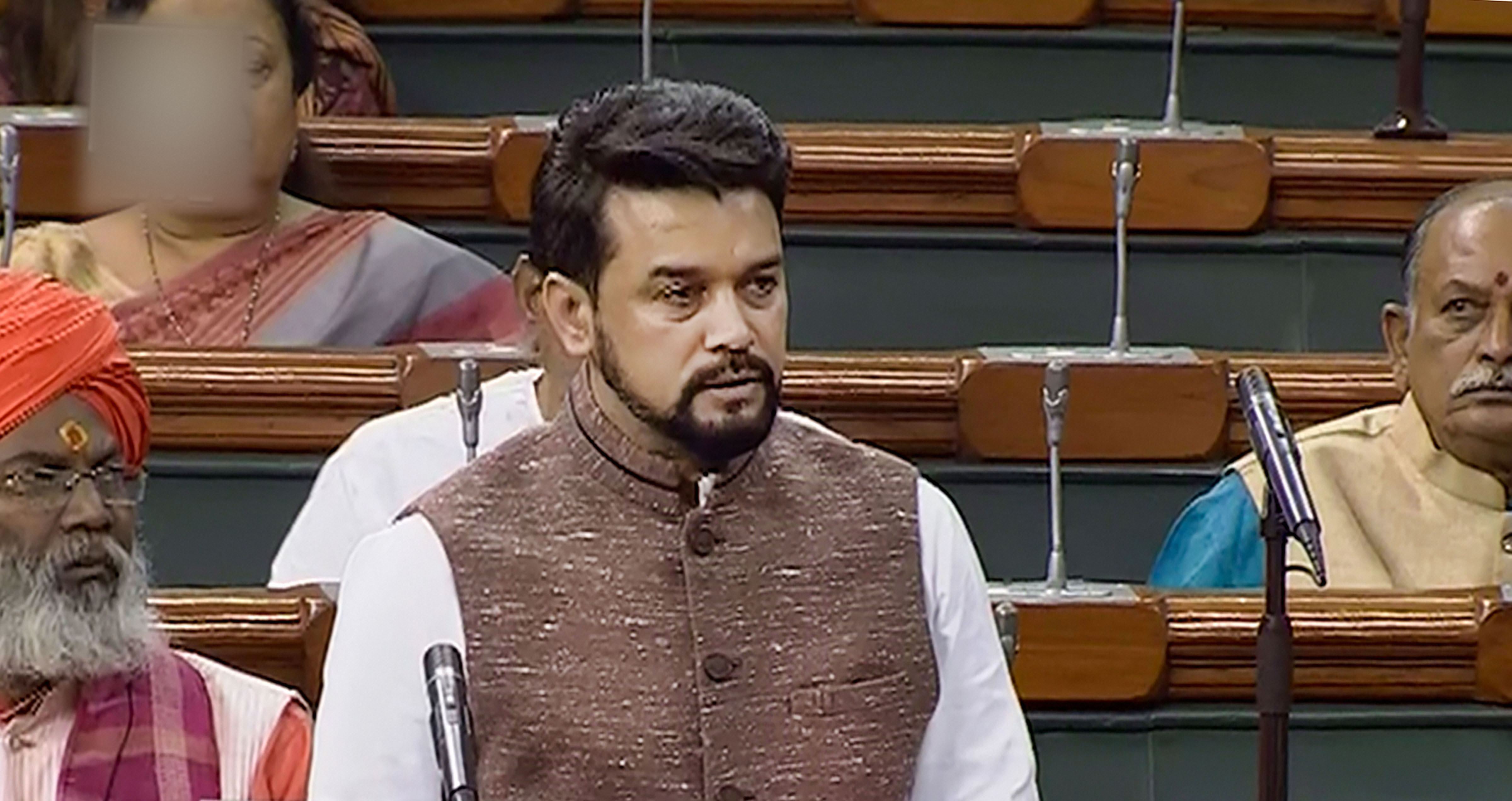 ---
|
Calcutta
|
Published 30.05.20, 06:42 PM
---
Union minister of state for finance Anurag Thakur on Saturday assured industry that the government is working on an ordinance to introduce lower rates of TDS and TCS amid concerns over delay in issuing directives on the same.
The government has announced a 25 per cent reduction in TDS ( tax deducted at source) and TCS ( tax collected at source) between May 14, 2020 and March 31, 2021 as part of the Covid-19 related set of relief measures through a statement on May 13, 2020.
By lowering the rates, the government intends to improve liquidity and has estimated around Rs 50,000 crore would be made available due to this measure.
The statement had said that legislative amendments in this regard shall be proposed in due course. Although the applicable period for lower rates has started, a formal notification is yet to be issued.
At a session organised by the Bharat Chamber of Commerce on Saturday, the matter was raised before the minister who said the government was working on an ordinance to implement the changes.
Bank report
The minister further said that following a meeting with the banks, it has been decided that the lenders will file a weekly report with the finance ministry on loan disbursement.
"We told them on June 1, 2020, we want a report of how much money has been released by them and they will be reporting every week to the finance ministry on how much fund has been distributed," Thakur said.
He also urged industry to engage more with the workers who have returned to their native places to avoid any shortage of labour when the business resumes work. "The labour which has gone back home in early days are now willing to come back. Close to 20 per cent is mentally prepared to come back. If industry engages more with them, I am sure the recovery rate will be better," he said.