Covid-19 lockdown: Exports dip 36%
Imports too plunged 51 percent to $22.2 billion in May, leaving a trade deficit of $3.15 billion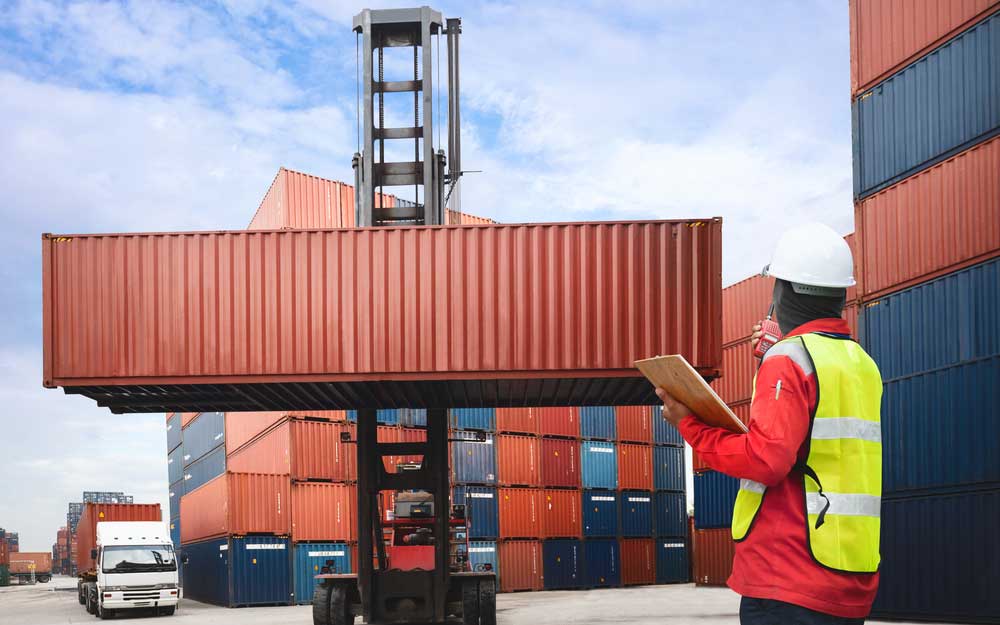 ---
---
Merchandise exports fell for the third straight month as shipments declined 36.47 per cent in May to $19.05 billion. The contraction was at a slower pace than the preceding month.
Imports too plunged 51 percent to $22.2 billion in May, leaving a trade deficit of $3.15 billion, compared with $15.36 billion in the same month a year ago, according to data released by the commerce ministry.
In April, merchandise exports and imports had declined 60.3 per cent and 58.7 per cent, respectively.
During April-May 2020, exports fell 47.54 per cent to $29.41 billion, while imports shrank 5.67 per cent to $39.32 billion.
Trade deficit stood at $9.91 billion during the two months of the current fiscal.
Oil imports stood at $3.49 billion in May — 71.98 percent lower compared with $12.44 billion in the same month last year. Gold imports in May dipped 98.4 percent to $76.31 million.
However, trade minister Piyush Goyal on Monday tweeted that exports in the first week of June at $4.94 billion have bounced back to almost the same level ($5.03 billion) during the same period a year ago.
Federation of Indian Export Organisations president Sharad Kumar Saraf said that though the decline in exports in May has been towards the higher side, there is drastic arrest in fall of exports compared to April.
"This has been because of the partial start of businesses across the country and business orders from the markets like the US and European Union. Revival still seems a very slow process as the global business sentiments are at its lowest, impacting the supply chain and bringing slump or recessionary conditions in the economies across the world, he added.
He said the exports during the month for emergency and essential items like drugs & pharmaceutical products and rice besides iron-ore were in positive territory with nominal growth. The reason being lockdown measures followed across the world, disruption of supply chains and major cancellations in orders except for drugs and pharma.
FIEO also expressed his serious concerns over sharp decline in employment-intensive sectors of exports which has serious ramifications for the jobs in the country particularly as domestic demand will also not be robust.
Data showed that 27 out of the 30 major product groups showed higher double-digit negative growth during May 2020. Further imports also showed a high double-digit decline of 51.05 percent during the month with USD 22.20 billion.
Engineering Export Promotion Council of India chairman Ravi Sehgal said as the major economies try hard to re-open, the demand would be restricted towards the most essential items. "Even within the engineering exports, we need to rework on our strategy. Sub-sectors like medical devices would be doing well while core infrastructure industries may take time to recover,' he added.
Among major items, only export of rice, spices, iron ore, drugs and pharmaceuticals recorded positive growth in May while among major imports, iron pyrites, project goods registered growth during the same month.
Aditi Nayar, principal economist at ICRA Ratings said based on the expectation of a gradual normalisation in trade levels in the coming months, a stabilisation in crude oil prices at a moderate level, a revival in demand for gold closer to the festive season and the continued adverse impact of economic uncertainty on remittances, she expects India to report a current account surplus of $12-15 billion in FY21.
"However, if the domestic demand recovers faster than global demand, the size of India's current account surplus may be limited below $10 billion,' she added.
The World Trade Organization (WTO) has projected global merchandise trade to drop between 13% and 32% in 2020 due to the pandemic.
"The wide range of possibilities for the predicted decline is explained by the unprecedented nature of this health crisis and the uncertainty around its precise economic impact. But World Trade Organization economists believe that the decline will likely exceed the trade slump brought on by the global financial crisis of 2008-09,' it had said.