Export pick-up hope
Shipments contracted to an all-time high of 60.28% in April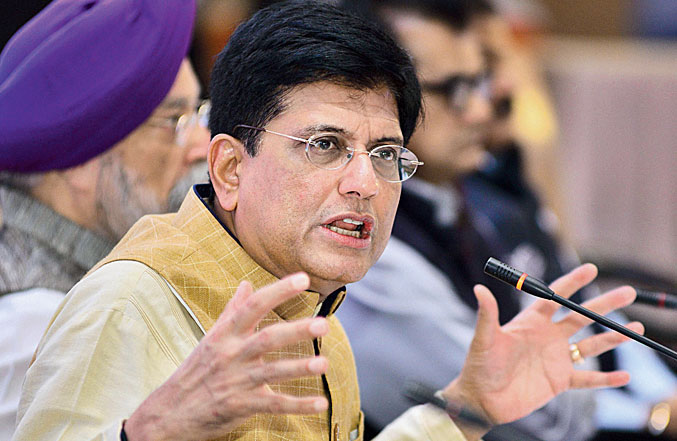 ---
---
The country's exports are expected to emerge from the steep fall seen last month and the decline is set to reduce rapidly over the next two months, commerce and industry minister Piyush Goyal said on Thursday.
Exports are expected to be better in May compared with April, when shipments had contracted to an all-time high of 60.28 per cent.
"While April was quite a washout with 60 per cent fall, my sense is that in May, it will grow significantly and the reduction will be around 30-35 per cent. We have to wait for the numbers," Goyal said at the CII's export summit organised through video-conferencing.
In June, he said, exports will either be on a par with June 2019 or at most 10 per cent down.
The three factors that would drive the economy would be the revival of manufacturing, diversification of the export basket and focussing on newer and "more accepting" markets, Goyal said.
Further, he said Indian industries, entrepreneurs and start-ups should see what new markets have opened up domestically for them and work on those.
"Our agriculture export potential is huge. Rice, including basmati, animal husbandry products and organic products, among many others, we have an opportunity to work together as partners and expand India's footprint," he said.
The ministry, he said, is working on identifying sectors that hold potential for the domestic industry. The sectors include auto components, furniture, air conditioners, set-top boxes, pharma and organic products.