Coffee Day opts to defer results
Coffee Day Enterprises has decided to postpone its earnings announcement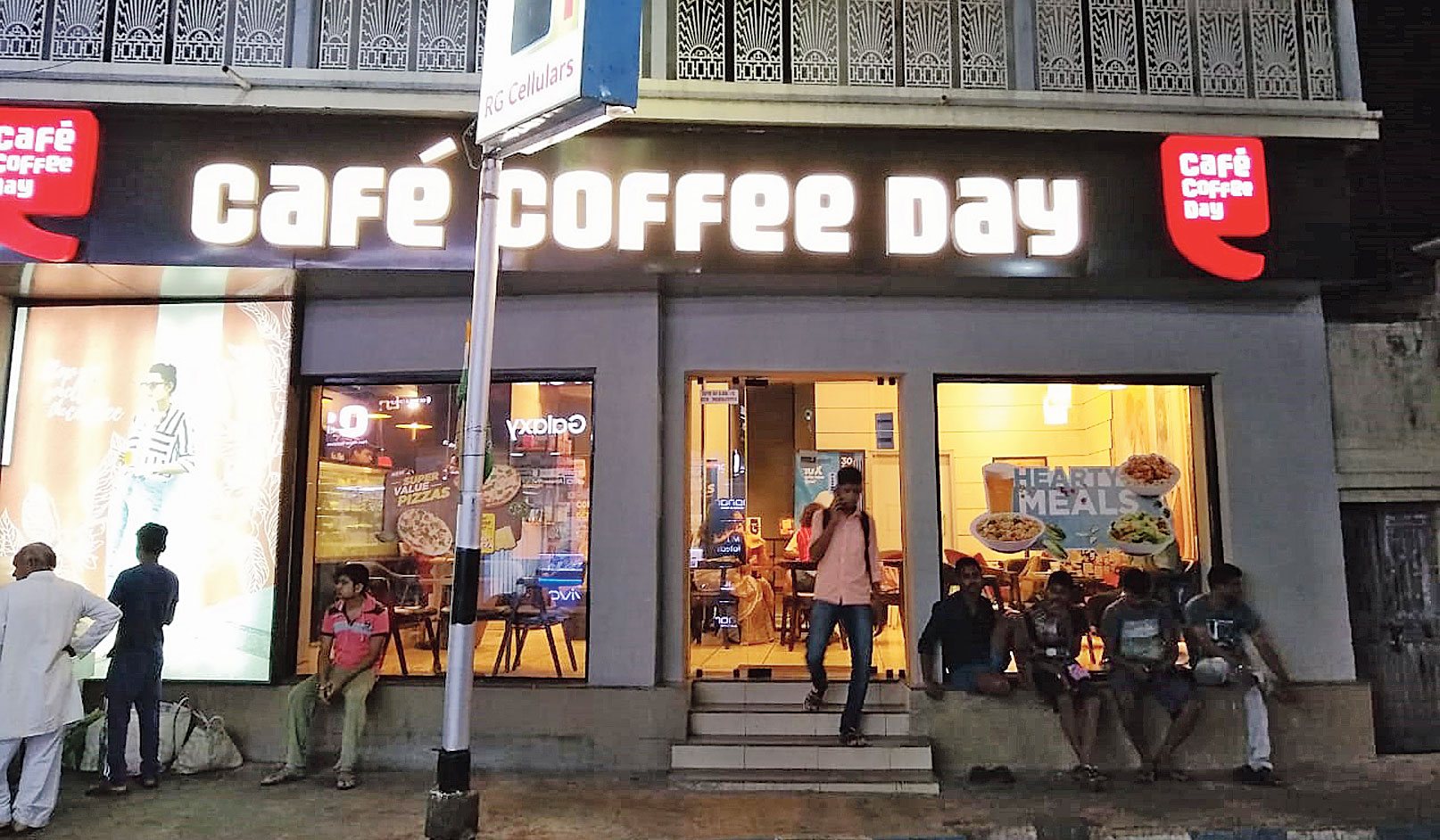 ---
|
Mumbai
|
Published 02.08.19, 08:55 PM
---
Coffee Day Enterprises has decided to postpone its earnings announcement as the company's board will not consider the June-quarter results at its meeting scheduled for August 8.
The delay in results means a crucial meeting of the audit committee and the executive committee of the beleagured company with its statutory auditors — BSR & Associates LLP — scheduled for the day will also be put off.
The engagement with the auditors was intended to "recommend appropriate next steps", the company said on Wednesday. Failure to meet means the resolution of the company's problem will also take more time.
In a late evening announcement ton Friday, Coffee Day Enterprises said due to "certain unavoidable circumstances", the board shall not consider the financial results on a standalone and consolidated basis along with the limited review report of the company and its subsidiaries for the quarter ended June 30 in the meeting to be held on August 8.
The firm added that the revised date of the meeting to consider the quarterly financial results will be communicated expeditiously.
Earlier, in a separate announcement, the company said independent director Sulakshana Raghavan has resigned with effect from Thursday for personal reasons. In a letter to the board, she said that "given the recent developments" and her current and substantial professional commitments in Mumbai, she will not be able to devote the necessary time .
On Wednesday, the board of Coffee Day Enterprises had appointed independent director S.V. Ranganath as the interim chairman. It also decided to probe the past financial transactions mentioned in a letter purportedly written by founder V.S. Siddhartha whose body was recovered from a river near Mangalore.
In the letter he had talked about financial transactions that the senior management, the auditors and the board are not aware of.
Meanwhile, there has been no respite for the Coffee Day Enterprises stock, which has plunged over 48 per cent in four days. On Friday, the stock plummeted 9.96 per cent to a fresh 52-week low of Rs 99.90 on the BSE.