China: Ban on 47 more apps
The list also includes the popular gaming app PUBG Mobile, in which Tencent is a major stakeholder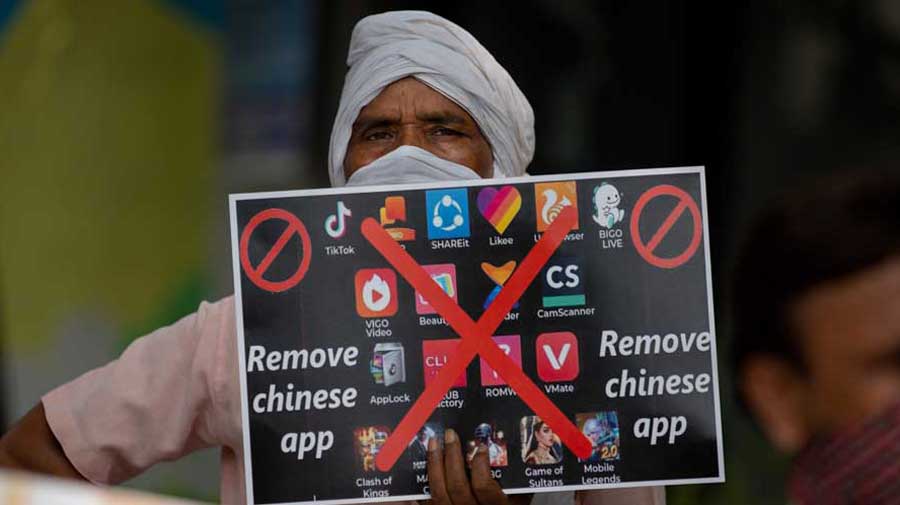 ---
---
The government has barred 47 more Chinese apps which were variants of the 59 apps earlier banned for violation of data and privacy issues. The banned apps are the clones of the previously barred apps such as Bytedance's TikTok and Helo.
While the government has not officially named the apps which have been banned, wire service ANI in a tweet said: "The banned clones include Tiktok Lite, Helo Lite, SHAREit Lite, BIGO LIVE Lite and VFY Lite."
The Chinese government mouthpiece, Global Times, on Monday ran a story of how the banning of WeChat has impacted Indians living in China who are not able to communicate with their families in India. Businesses with interest in China are not able to interact with the people in that country. It says the ban has impacted Indians in more ways than one.
"In itself, the ban is neither unique nor surprising. India is not the only country who is thinking on these lines. It is a global trend where countries are becoming more careful of safeguarding their citizens' data. Different countries adopt different mechanisms. There is no to-do manual on protecting citizen's personal data. We await the Personal Data Protection Bill to become law and understand what other safeguards the government wants to put in place for protecting personal data of Indian citizens," Sajai Singh, partner at J Sagar Associates, said.
Some reports said the government has drawn up a list of 275 Chinese apps which will be examined for violations to security and user privacy.
The list also includes the popular gaming app PUBG Mobile, in which Tencent is a major stakeholder.
Tencent is a game publishing company and was responsible for bringing PUBG Mobile to the Chinese market. The game was initially banned by China but after the name changed to Game for Peace, it was made available.
Sources said the government is also looking at the investment of Chinese firms in the Indian start-up eco-system and the block-chain firms, which have been set up with Chinese funds. The firms with Chinese investment would be looked into to understand the data and privacy issues as the intelligence law of China makes it mandatory for firms with Chinese investment to share the data.
In 2019 alone, Chinese companies invested in about 19 projects from the IT and electronics sector in India. Chinese investment giants such as Alibaba, Tencent, Steadview Capital and Didi Chuxing dominate investments in over 18 of the 30 start-ups in India. BigBasket, Zomato, Ola, Oyo, MakeMyTrip, Paytm, Snapdeal have over $3,500 million of Chinese investments, reports said.
A large number of Chinese investors such as electronics goods maker Xiaomi have entered India via Singapore and other countries, which do not reflect in the official numbers of China, officials said.
They said many blockchain companies have been set up which are funded by Chinese firms via cryptocurrencies and other virtual currency mode making it very difficult to track, which was already flagged by investigative agencies.
Recently, the government tightened its policy on foreign direct investment to require investment from any country that shares a land border with India to go through a government approval process. The Modi government has amended the General Financial Rules 2017 to impose restrictions on bidders from countries sharing a land border with India to boost domestic industry and provide market. Also, it has been made mandatory for sellers on the Government e-Marketplace (GeM) portal to state the country of origin of gods when registering new products.