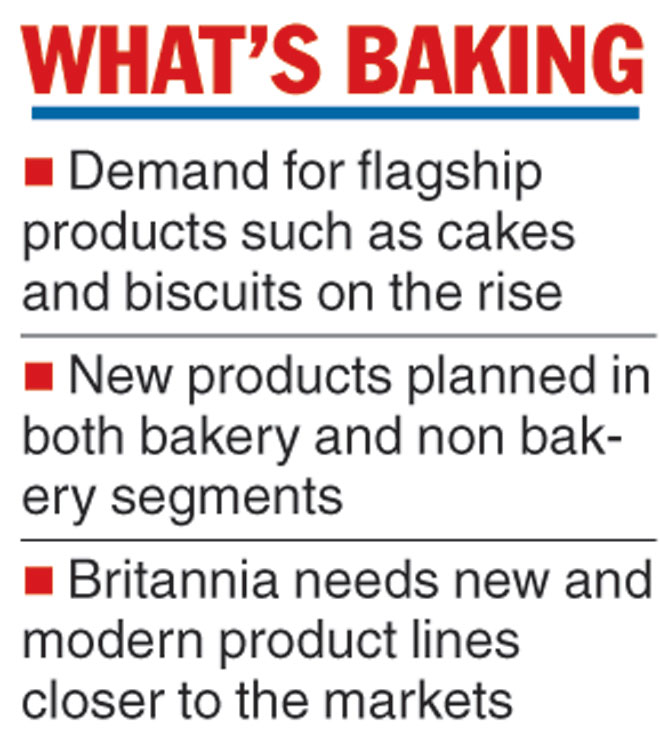 The Telegraph
Britannia Industries plans to invest Rs 300 crore to grow in Bengal. The expansion is part of the company's plans to rapidly scale up operations and increase volumes in key markets, including eastern India.
The Bengal cabinet sub-committee on industries and infrastructure on Wednesday cleared a proposal moved by the state industries department to allot 75.35 acres of land and a 506-square-feet module to eight investors, including Britannia Industries.
The land and modules are spread over different industrial parks across the state, Bengal education minister Partha Chatterjee said.
"A total of Rs 750 crore will be invested by eight investors. Of which, Britannia Industries Limited will invest Rs 300 crore alone," said Chatterjee.
Chatterjee did not provide details of the projects for which the land and modules were being allotted, but he said that all these projects would be labour intensive and generate employment opportunities.
"We have submitted an investment proposal to the Bengal government and initial discussions following due protocol have taken place. The investment proposal is across multiple phases and across our product categories. The final approval from the state government is awaited," said Vinay Singh Khuswaha, head of supply chain, Britannia Industries.
Britannia operates its oldest factory in the city on Taratala Road since 1952. The company had subsequently set up plants in Uttarakhand, Bihar, Odisha, Gujarat, Tamil Nadu, Karnataka, Assam, Mundra SEZ and recently at Ranjangaon in Maharashtra. However, a second unit in the state has been on the anvil.
According to industry sources, the Taratala unit, being an old factory and located within the city, does not offer enough scope for expansion.