Bonus buzz charges up Wipro share
Board will meet on January 17 and 18 to consider a proposal for a bonus issue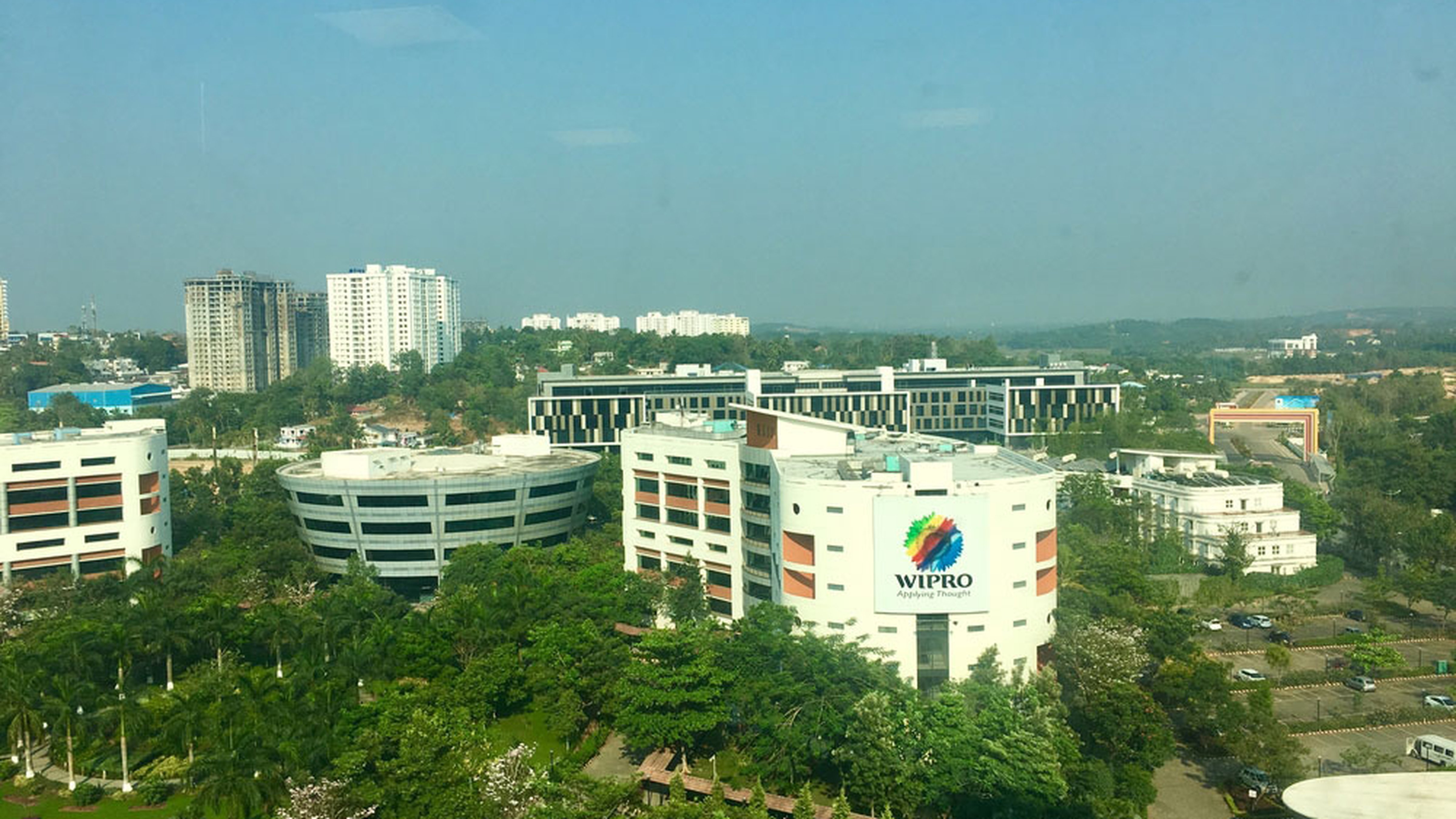 Wipro shares surged 6% after the firm said its board would consider a bonus issue
(Shutterstock)
---
Mumbai
|
Published 15.01.19, 07:35 PM
|
--- Steady growth
An analyst at Centrum Broking said Wipro has been showing steady traction in verticals such as banking, financial services & insurance and consumer apart from certain top accounts.
The brokerage expects the company to report a net profit of Rs 2,254 crore, which marks a rise of 17.4 per cent over the same period last year. Here, the guidance is expected to be 1-2.5 per cent for the fourth quarter.
Though there have been concerns over the impact of a slowdown in the US economy, the commentary coming from TCS and Infosys so far have been positive in terms of deal pipeline.
Shares of Wipro spiked around 6 per cent on Tuesday after the country's third largest software services firm said its board would consider a bonus issue later this week.
On the BSE, the scrip ended higher by 5.62 per cent, or Rs 17.60, to settle at Rs 330.95, while it closed with gains of almost 5.52 per cent at Rs 329.80 on the NSE.
The company had informed the bourses that its board will meet on January 17 and January 18 to consider results for the December quarter where a proposal for a bonus issue will also be considered.
Wipro said the bourses will be informed about the board's decision on Friday.
Peer strategy
The bonus proposal by Wipro comes on the back of its peer Infosys announcing a share buyback of Rs 8,260 crore at a price not exceeding Rs 800 per share and a special dividend of Rs 4 per share.
Tata Consultancy Services (TCS) had also declared a dividend of Rs 4 per share.
The previous occasion when Wipro had declared a bonus issue was in January 2017.
The company had then announced a bonus in the ratio of 1:1. It had also completed a Rs 11,000-crore buyback programme in December that year.
Companies in the IT sector have been returning surplus cash to shareholders in the form of dividends or a share buyback.
Brokerages such as HDFC Securities expect Wipro to report a 0.9 per cent sequential growth in dollar revenues to $2,060 million.
The Bangalore-based firm had earlier projected that revenues from IT services for the third quarter will be in the range of $2028-2068 million.
For the second quarter ended September 30, 2018, the comparable revenue, excluding India, PSU and India government business, was $2,007 million, which translated into a sequential growth outlook of 1-3 per cent.
According to analysts, while margins at Wipro could expand almost 350 basis points to 19.8 per cent, it could announce a guidance of 1-3 per cent growth in IT services revenues for the fourth quarter of this fiscal.