Bill on tax amnesty passed in Rajya Sabha
Cases above Rs 5 cr have been excluded from scheme so that people involved in big evasions and frauds do not take advantage of it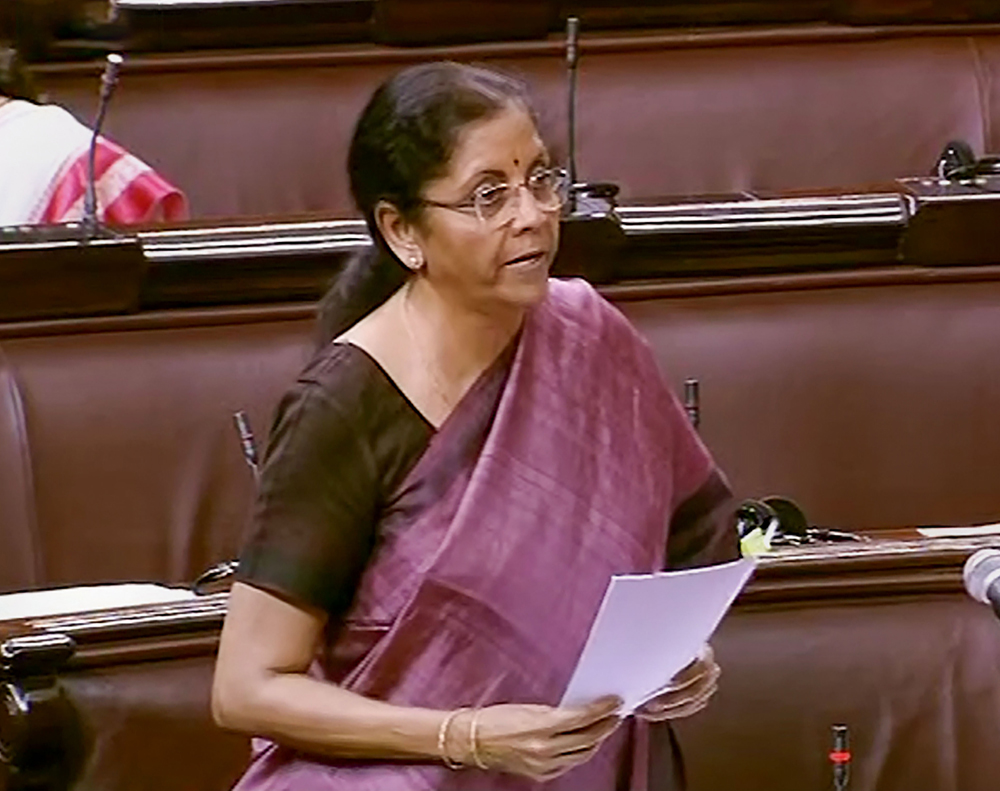 Finance Minister Nirmala Sitharaman speaks in Rajya Sabha Sabha during the ongoing budget session of Parliament, in New Delhi, Friday, March 13, 2020.
(PTI)
---
New Delhi
|
Published 13.03.20, 08:07 PM
|
---
Parliament on Friday approved the Direct Tax Vivad Se Vishwas Bill that will provide an opportunity to taxpayers to settle disputes by paying their tax dues, with a complete waiver of interest and penalty till March 31.
The bill was passed by a voice vote and returned by the Rajya Sabha as it was a money bill. It was approved by the Lok Sabha on March 4.
Replying to a debate on the bill in the Upper House, finance minister Nirmala Sitharaman said the government was definitely taking all steps towards addressing the issue of reduction of litigation on a priority basis.
On whether the bill will provide amnesty to those who are covered under demonetisation-related cases, she said, "The taxpayer has to pay 75 per cent for settling disputes regarding cash deposits made during the period of demonetisation. So, it is not an amnesty for anybody."
She said cases above Rs 5 crore have been excluded from the scheme so that people involved in big evasions and frauds do not take advantage of it."We have limited it to the topmost extent of Rs 5 crore and not beyond. We do not want disputes which involve larger sums to take advantage of the scheme much before we can even establish what is behind those kind of disputes," the finance minister said.
She said March 31 was the date given to pay the dues without any penalty, whereas between March 31 and June 30, the dues can be paid with an additional penalty of 10 per cent.
However, the last date of the scheme will be notified by the government, she added.