Amazon ready to throw in the towel
The US retailer has tried unsuccessfully to persuade Indian courts to enforce an emergency order obtained from a Singapore tribunal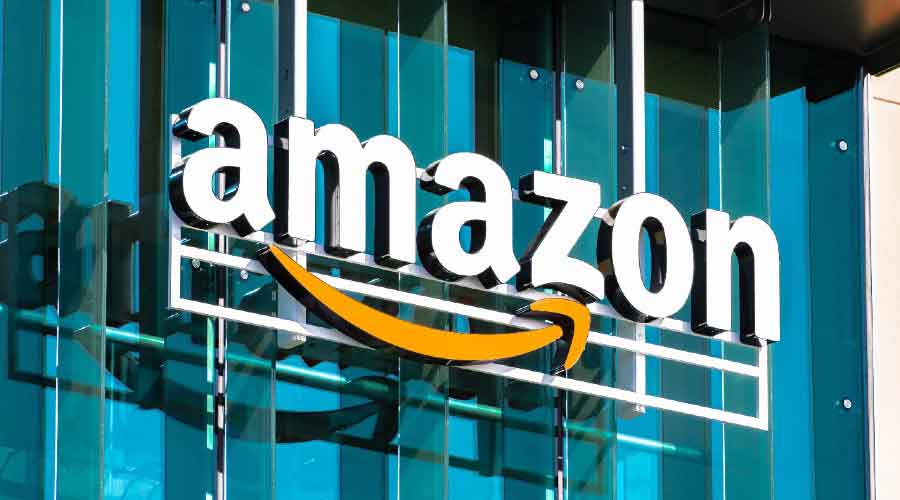 Representational image.
File photo
---
New Delhi
|
Published 04.03.22, 03:15 AM
|
---
The fight seems to have gone out of Amazon Inc.
On Thursday, Amazon's counsel Gopal Subramanian dropped a bombshell when he suggested at a Supreme Court hearing that the Jeff Bezos-owned retailer was prepared to negotiate an out-of-court settlement with the Future group, adding that the "whirlpool" of disputes between the two sides had dragged on for too long.
Amazon has been trying to stymie a Rs 24,731 crore deal between Kishore Biyani's Future Retail and Mukesh Ambani's Reliance Retail reached in August 2020 by asserting its pre-emptive rights embedded in a separate agreement it had struck with Biyani group firm Future Coupons Ltd in 2019.
The US retailer has tried unsuccessfully to persuade Indian courts to enforce an emergency order obtained from a Singapore tribunal that had gone in favour of Amazon.
"All that I'm saying is, let us at least have a conversation. We cannot allow the spinners' wheel to continue like this. Please consider this," Subramanium said. "We must …come face-to-face and discuss the best possibilities."
The stunning development had not been anticipated even though there were clear indications that the raging 18-month battle had entered the endgame.
Two developments in the past few days have prompted Amazon to consider throwing in the towel: first, the National Company Law Tribunal (NCLT) passed an order on March 1 permitting the Future group companies to convene meetings of their shareholders and creditors to approve the deal with Reliance Retail.
Second, the Reliance group had snapped up 500 retail outlets belonging to Future Retail and started to rebrand them under its signage after the Biyani firm had stumbled on lease payments.
Amazon had been expected to challenge the takeover of the Future outlets before the Delhi high court – and technically it can still do so. But the overture for out-of-court negotiations before the Supreme Court marks a quick change in strategy.
"The Amazon gods will have to come down to talk to us mortals," Harish Salve, counsel for the Future group, said in a facetious remark, appearing to gloat over the latest development.
The Future group counsel added that "nobody is winning in this battle".
"We will simply adjourn the matter for 10 days. Meanwhile, you all work out a gentleman's understanding. It will be better in the interests of business," Chief Justice of India N.V. Ramana observed during the brief hearing before the apex court bench that also comprises Justices A.S. Bopanna and Hima Kohli.
Chief Justice Ramana said if the parties failed to come up with an out-of-court solution, then the court would step in and pass appropriate orders on the merits of the dispute.
The next hearing has been set for March 15.
Most companies including Energy of the UK and Vodafone Plc have found it hard to enforce arbitration orders obtained from overseas tribunals. In fact, Cairn was able to extract only a part of a $ 1.7 billion arbitration award including penalties handed down by an international tribunal in The Hague.
The Modi government agreed to refund only Rs 7,900 crore collected under a retrospective tax demand – and that too after Cairn had obtained an order from a French court to seize the Indian government assets in that country. Cairn Energy, which was pulling out of India, had threatened to pursue cases in other jurisdictions as well, forcing the government to repay the amount.
Amazon, however, has massive operations in the country whose prospects it would not like to jeopardise by pursuing a case beyond a point. It isn't immediately clear what benefits, if at all, the US retailer can hope to extract by suing for peace in the proxy battle with the Ambanis.