UPSC to vet list for Bihar's next police chief
This is for the first time that the government has been asked to submit a panel for the top post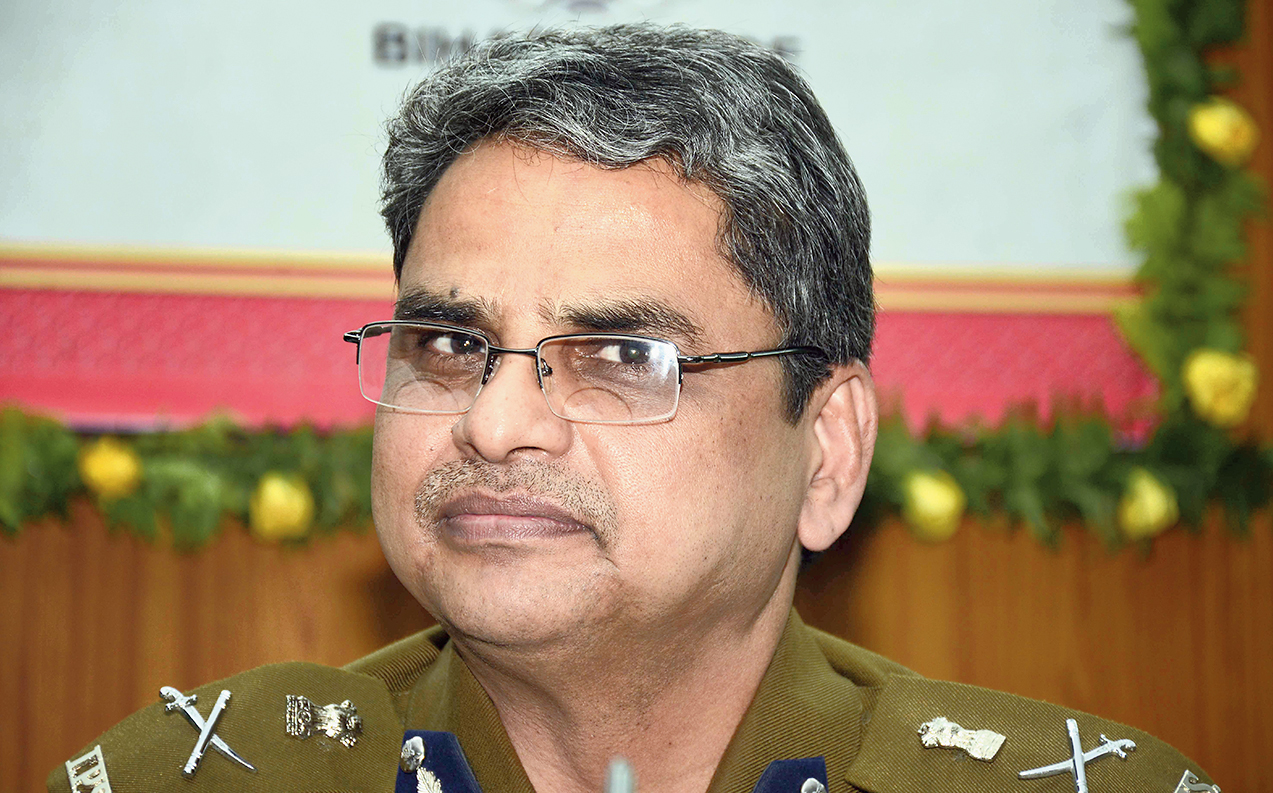 DGP KS Dwivedi
The Telegraph picture
---
Patna
|
Published 13.12.18, 07:02 PM
|
---
The Bihar government has submitted a list of senior IPS officers to the Union Public Service Commission (UPSC) for appointment as the next director-general of police (DGP).

The incumbent DGP, Krishna Swaroop Dwivedi (an IPS officer of the 1984 batch), is due to retire on January 31 next year.
This is for the first time that the Bihar government has been asked to submit a panel of IPS officers to be appointed as the state police chief. The Bihar and Haryana governments had moved the Supreme Court seeking modification of an earlier order making it mandatory for the states to take assistance of the UPSC in shortlisting the names for appointing the DGP.
The two governments had pleaded before the apex court that they had already framed rules (read the Police Act) and the appointment to the top post was being done accordingly. "But this time, we have been asked to send the panel of officers for short-listing," said a senior IPS officer.
The list has the names of five DG-rank officers — Rajesh Ranjan (1984 batch), Kumar Rajesh Chandra (1985 batch), Rakesh Kumar Mishra (1986 batch), Sunil Kumar and Gupteshwar Pandey (both of the 1987 batch).
Apart from Sunil Kumar and Pandey, who are posted as DG-cum-chief managing director of Bihar Police Building Construction Corporation and director of Bihar Police Academy respectively, three other DG-rank officers are currently on central assignment.
Rajesh Ranjan is at present posted with the Central Industrial Security Force (CISF); Kumar Rajesh Chandra is with the Bureau of Civil and Safety under the ministry of civil aviation. Mishra is at present the director-general of the Border Security Force (BSF).
Sources said IPS officers in the DG-rank posted with the central organisations have been asked to submit their bio-data to the home department so that their names could be included in the panel.
"Initially a panel of five DG-rank officers was sent to the UPSC. But details of other officers in the DG-rank have also been sought," a senior home department official told The Telegraph on the condition of anonymity on Thursday.
The officer confided that not less than 10 IPS officers were among the probable candidates. Officers like Sheel Vardhan Singh and Ashok Kumar Verma (both of the 1986 batch) have not returned to their parent cadre for a long time.
According to the civil list of the Bihar cadre IPS officers, Rajesh Ranjan will retire from service on November 30, 2020, while Rajesh Chandra will serve till December 31, 2021. Rakesh Kumar Mishra will retire from service on March 31, 2020.
Likewise, Sunil Kumar will render his services to the department till July 31, 2020, and Gupteshwar Pandey till February 28, 2021, respectively.