Murder finger at JDU
Tejashwi Prasad Yadav levelled serious charges against Bihar CM Nitish Kumar, alleging that JDU leader was involved in a former mayor's murder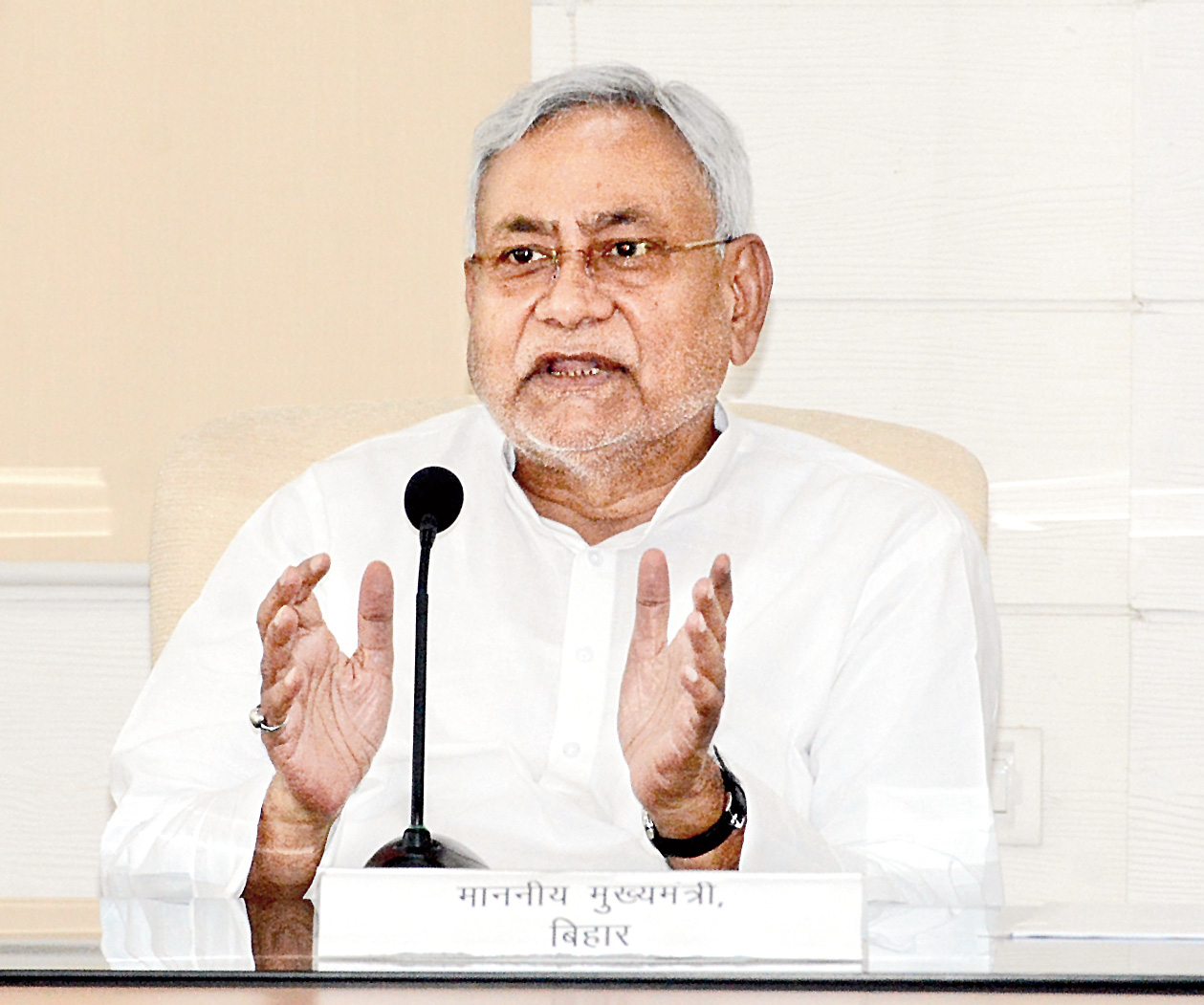 ---
|
Patna
|
Published 01.10.18, 07:45 PM
---
RJD leader Tejashwi Prasad Yadav on Monday levelled serious charges against chief minister Nitish Kumar, alleging that a close leader
of his party was involved in former mayor Sameer Kumar's murder.
He said former Muzaffarpur senior superintendent of police (SSP) Harpreet Kaur was transferred when she was about to arrest someone close to Nitish. Criminals shot dead former Muzaffarpur mayor Sameer Kumar and his driver near Chandwara Chowk under the jurisdiction of Town police station in Muzaffarpur on the evening of September 23.
The incident raised eyebrows as a sophisticated weapon was used in the killings.
"Muzaffarpur SSP Harpreet Kaur was transferred because she had gathered lot of evidence in the Brajesh Thakur shelter home episode and the chief minister wanted to destroy the evidence," Tejashwi said, without naming anyone.
"After the mass rape case, the SSP was about to catch the person involved in former mayor Sameer Kumar's murder but that leader was close to Nitishji so she was transferred."
Tejashwi alleged that Nitish was equally involved in the Brajesh Thakur case. He asked Nitish why action could be taken against a minister whose husband had spoken to Brajesh but none against another minister who had directly spoken to him several times.
Tejashwi did not name the minister, instead asking Nitish to name him. "I want to ask Nitishji why the source who earlier presented call detail records of Brajesh, based on which Manju Verma was sacked, hid another minister's name. That minister has spoken to Brajesh several times and was mentioned in the accused diary as 'Patna wala sir'. Since talking to Brajesh, that minister's cellphone has remained switched off. Who transferred the CBI official between the investigations? I'm wondering why Nitishji's hands are shaking from taking the resignation of another minister," Tejashwi asked.
On Monday morning, Tejashwi had tweeted saying, "AK-47, AK-47, AK-47, AK-47, AK-47, AK-47, AK-47, AK-47, AK-47, AK-47s.. It's AK-47 Raj in Bihar... State sponsored criminals have more AK-47 rifles than Bihar Police. Thanks to Bihar CM Nitish Kumar who is ruling Bihar for last 13 years & continuously holding Home portfolio."