JDU hits back at RJD: Remember Shahabuddin
Have you taken the permission of Siwan nayak (hero), currently in Tihar jai: JDU's dig at Tejas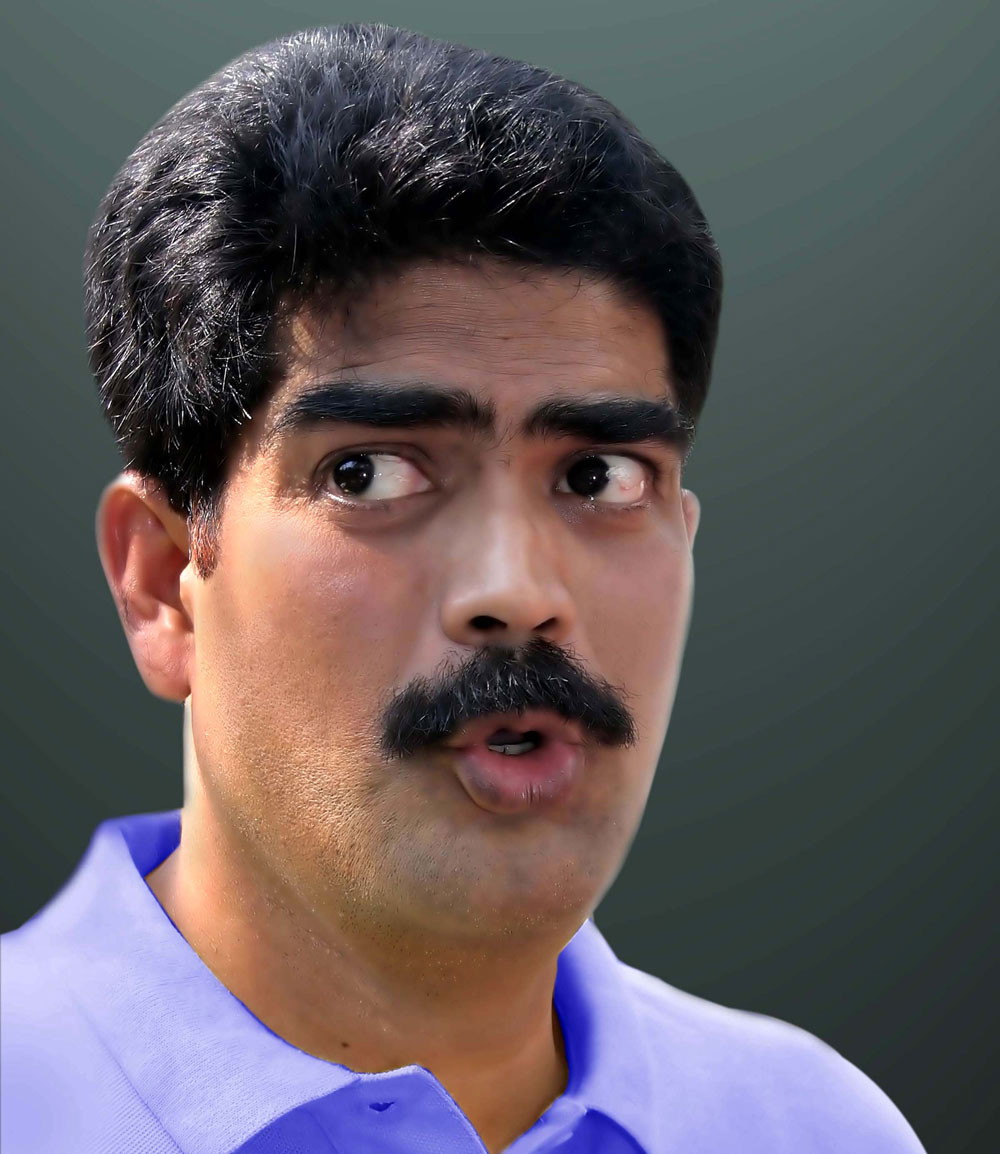 Mohammad Shahabuddin
File picture
---
Patna
|
Published 22.10.18, 05:38 PM
|
---
The JDU sought to resurrect former MP Md Shahabuddin and the reign of terror he unleashed in Siwan, as RJD leader Tejashwi Yadav's Samvidhan Bachao Nyay Yatra touched the district.
"Have you taken the permission of Siwan nayak (hero), currently in Tihar jai?" taunted JDU MLC Neeraj Kumar on Monday. Neeraj said that Tejashwi has to carry the legacy of his father. "But do not worry. The rule of law now prevails in Bihar," he said.
The JDU MLC also rattled out figures to show that from 1990 to 2005 — the period when Shahabuddin wielded maximum influence in the Lalu-Rabri government — over 1,700 murders took place, compared to a little over 1,100 from 2006-18-when Shahabuddin lost influence over the government. Similarly, there were 168 and 27 kidnappings respectively during the periods.
Shahabuddin ruled Siwan with an iron hand when the RJD was in power. Government officials and police officers reported to him. No other political party was allowed to put up posters during elections and doctors and transporters were asked to charge not more than the prescribed amount "Saheb" dictated.
Absolutely no one in Siwan dared issue a public statement against Shahabuddin. All through, Lalu Prasad never tried to hide his ties with Shahabuddin, even visiting him in Siwan jail and addressing him as his "younger brother". After Shahabuddin was convicted, the RJD twice fielded his wife Heena Sahab as its candidate in the Lok Sabha polls. But she lost on both occasions.
During the Grand Alliance days, Shahabuddin had become an embarrassment for Nitish. Shahabuddin's utterance, immediately after his release from Bhagalpur, describing Nitish as a "circumstantial chief minister" proved to be his undoing, as the state government appealed to the apex court against his release and he was shifted to Delhi.
Ever since Tejashwi began calling the shots in the party, he has started distancing himself from Shahabuddin and Pappu Yadav. He said Pappu was not welcome into the RJD. He has not said anything against Shahabuddin but the party turned down Heena's request for a Rajya Sabha seat. RJD leaders say they are aware that Shahabuddin is a polarising factor and even the Yadavs vote against the party whenever his wife is fielded.