Owaisi's party springs a surprise in Bihar bypoll
AIMIM may finally get a foothold in the state's politics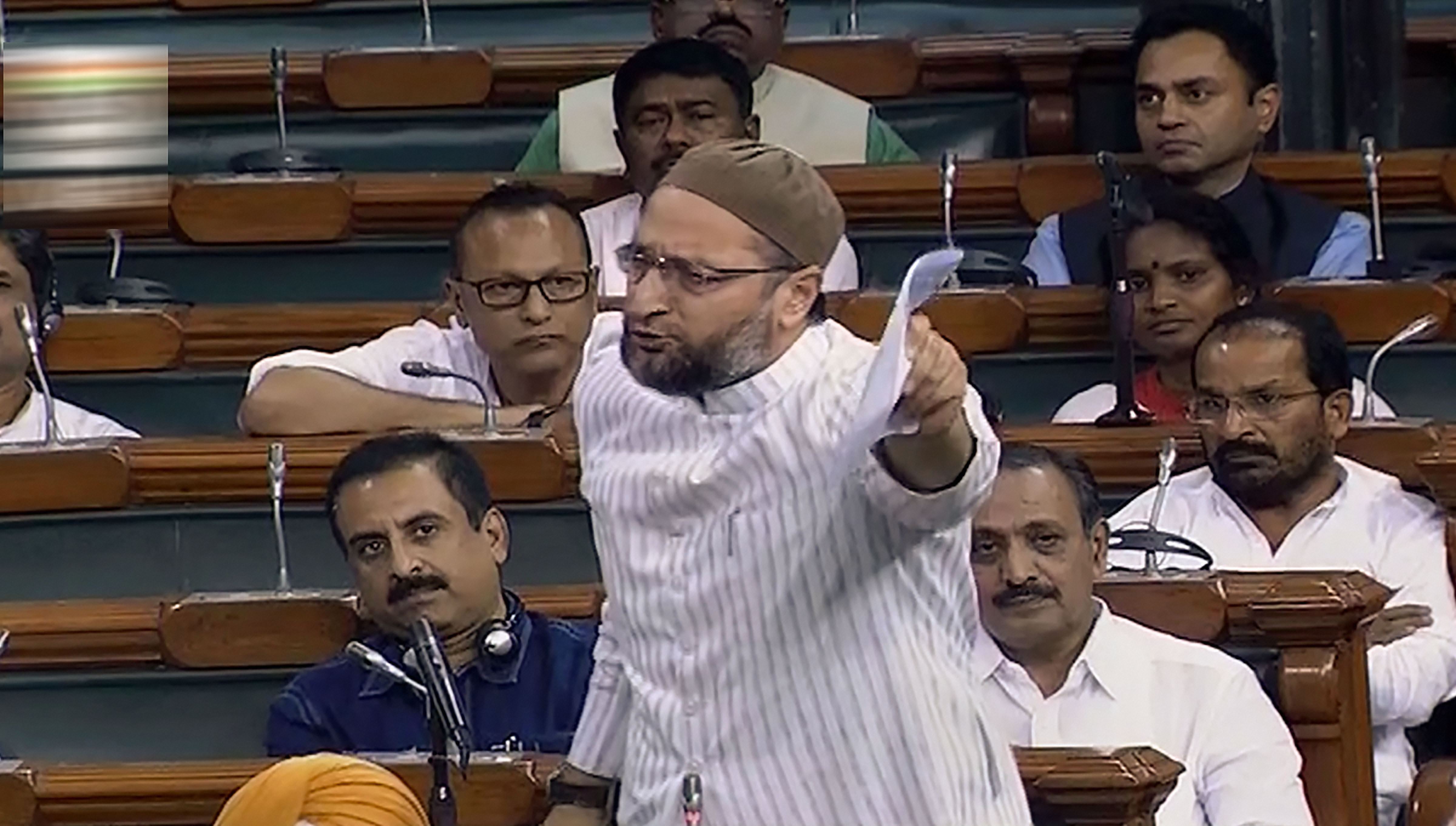 ---
---
Asaduddin Owaisi's All India Majlis-e-Ittehadul Muslimeen (AIMIM) on Thursday sprang a surprise in the by-election to Bihar's Kishanganj assembly constituency, signalling that the party may finally get a foothold in the state's politics.
Qamrul Hoda, who had initially faced rebellion from within the party, emerged as the dark horse having established an unassailable lead of 19,885 votes over his nearest rival, Sweety Singh of the Bharatiya Janata Party, by 1 pm.
Saeeda Bano of the Congress Party, making her debut in the by-election, put up a feeble fight and seemed set to forfeit her deposit. The by-election had to be held as her son Mohammad Javed, a Congress MLA from Kishanganj, was elected to the Lok Sabha.
Ahead of the by-election, an FIR was lodged against Bihar BJP chief Sanjay Jaiswal and Sweety Singh, for allegedly violating the model code of conduct. The complaint was lodged after a video surfaced on social media purportedly showing Jaiswal exhorting businessmen to close their establishments on the polling day and promising to pay Rs 500 to each of their staff members in their firms and houses, according to police.
On October 17, Jaiswal reportedly chaired a meeting of the ruling BJP's Vyavasayik Prakosth (traders' cell) at the residence of Kishanganj municipal council vice-chairperson Aanchi Devi.
In the footage, which purportedly shows the meeting, a person resembling Jaiswal is heard saying in Hindi: "As donation to me, give your employees Rs 500 that day and tell them to be at the booth from 7 to 5 and write down their number. The Rs 500 you give will carry more weight than the Rs 5,000 that we give.
"So, this is my request to you, that you ask your employees which booth they are from… give them the responsibility that 'you have to be at the booth from 7 to 5 and that we are giving you Rs 500'.'