On tape: Pay for poll 'duty'
FIR has been registered against Jaiswal in Bihar's Kishanganj where bypolls are scheduled on Monday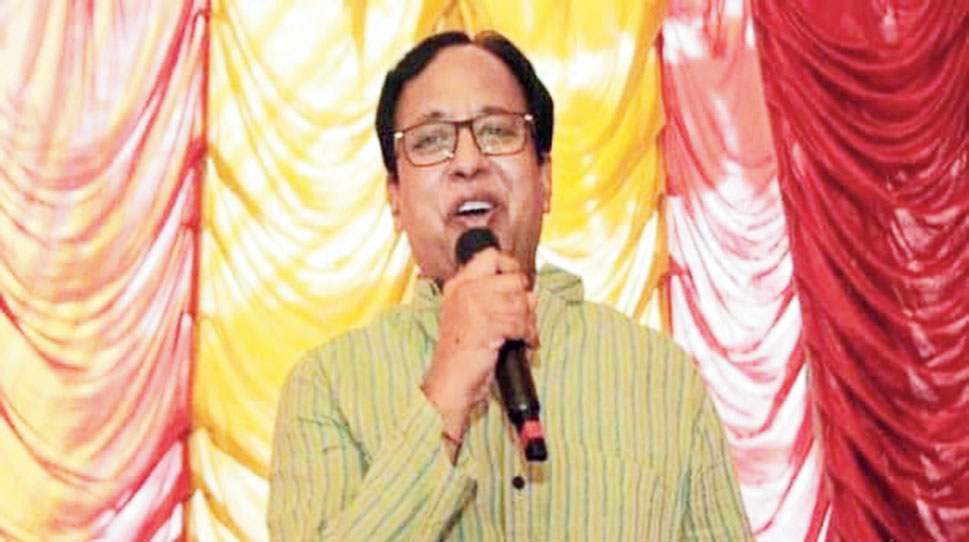 ---
|
Patna
|
Published 21.10.19, 12:20 AM
---
Footage has emerged that shows a person resembling Bihar BJP chief Sanjay Jaiswal asking a group of traders to give Rs 500 each to their employees, deploy them in polling booths and ensure votes for the party.
A first information report has been registered against Jaiswal in Bihar's Kishanganj where bypolls are scheduled on Monday. Jaiswal was recently in Kishanganj to canvass for BJP candidate Sweety Singh.
On October 17, Jaiswal reportedly chaired a meeting of the ruling BJP's Vyavasayik Prakosth (traders' cell) at the residence of Kishanganj municipal council vice-chairperson Aanchi Devi.
In the footage, which purportedly shows the meeting, a person resembling Jaiswal is heard saying in Hindi: "As donation to me, give your employees Rs 500 that day and tell them to be at the booth from 7 to 5 and write down their number. The Rs 500 you give will carry more weight than the Rs 5,000 that we give.
"So, this is my request to you, that you ask your employees which booth they are from… give them the responsibility that 'you have to be at the booth from 7 to 5 and that we are giving you Rs 500'.
"If any business owner gives his employee an additional Rs 500, it cannot be compared with the Rs 5,000 that we give. Because that they take for granted.…
"So, you see it as a donation of Rs 500 to Sanjayji, give that Rs 500 and send your employee to the booth, ask him to stay from 7 to 5, as far as possible to get votes cast in our favour and come back and tell us the next day how many votes the BJP will get from that booth."
Kishanganj sub-divisional officer Shahnawaz Ahmad Niyazi told The Telegraph: "We gave directions to lodge an FIR against him for violating the model code of conduct for elections. It has been registered."
Jaiswal denied that he had said anything about influencing elections. "I was just appealing to the businessmen not to deduct the day's salary of their employees if they go out to vote. I was just encouraging people to cast their votes," Jaiswal told reporters.
However, PTI quoted Sweety Singh, the BJP candidate, as saying: "Jaiswal had talked about giving money for food and snacks to party workers. But his statement has been misconstrued."
The Opposition RJD spokesperson Mritunjay Tiwary said the video had revealed the real face of the BJP. "Its leaders are trying to manage votes with the help of money," Tiwary added.