White House plans Russia sanctions
President Biden's press secretary, Jen Psaki, said it was being coordinated with American allies, chiefly in Europe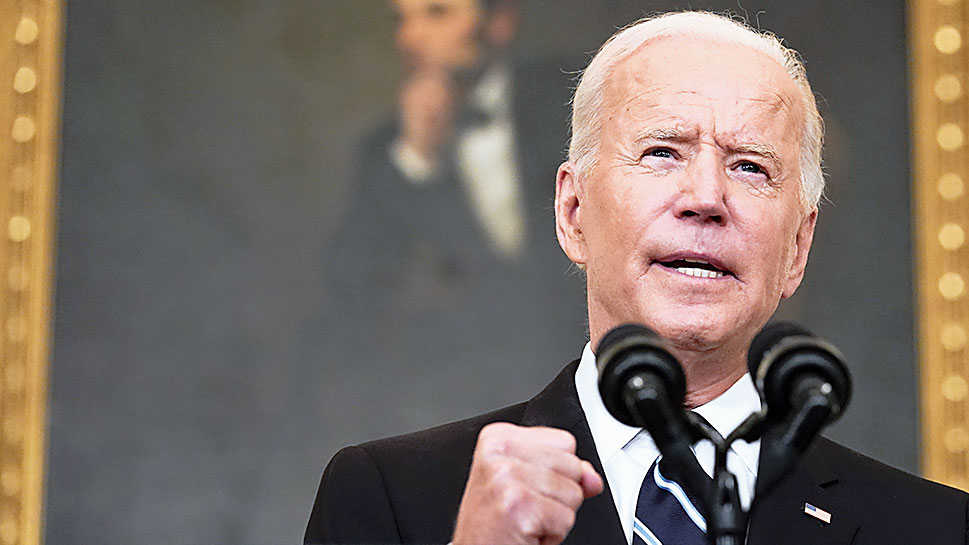 ---
Published 02.02.22, 03:51 AM
|
---
The White House said on Monday that it had developed "specific sanctions packages" to strike at Russian "elites" who are "in or near the inner circle of the Kremlin" should President Vladimir V. Putin order an invasion of Ukraine.
President Biden's press secretary, Jen Psaki, said the sanctions were being coordinated with American allies, chiefly in Europe. She confirmed reports that President Biden has authorised taking steps that go far beyond what the Obama White House approved after Russia annexed Crimea in 2014.
Psaki said nothing about going directly after Putin's own assets, but senior officials have said in recent days that some of the names on the list include oligarchs and others who are widely believed to be holding assets for Putin.
"The individuals we've identified are at or near the inner circle of the Kremlin and play a role in government decision-making or are at a minimum complicit in the Kremlin's destabilising behaviour,'' Psaki said. "Many of these individuals are particularly vulnerable targets because of their deep financial ties with the West, because they would be hurt by sanctions that are tying them to western financial systems."
She called the list, which the White House did not publish, "one piece of our effort to hit Russia from all angles" in the event of an invasion. Many of those said to be on the list have known for years they were potentially in American cross-hairs.