Ukraine crisis: War reaches Cannes Film Festival
There is one major Russian director at this year's event: Kirill Serebrennikov, who is competing for the Palme d'Or with Tchaikovsky's Wife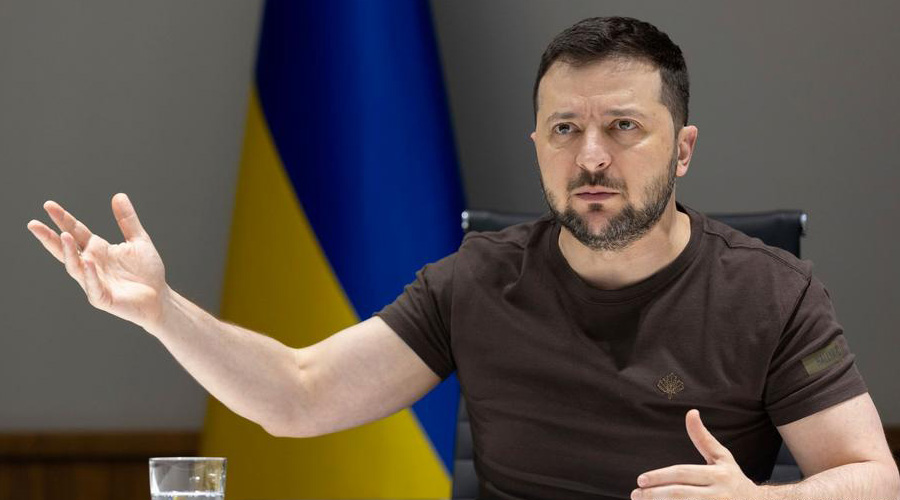 Volodymyr Zelensky.
File Photo
---
Published 19.05.22, 02:25 AM
|
---
The war in Ukraine is casting a long shadow over this year's Cannes Film Festival. On Tuesday, Volodymyr Zelensky, the country's President, addressed the event's opening ceremony, with stirring rhetoric and Charlie Chaplin quotes.
But the conflict had already had an impact on the festival long before Zelensky's appearance.
Within days of Russia's invasion, in February, some of Ukraine's leading movie directors and producers called on film festivals worldwide to boycott Russians, as a sign of support. Cannes said in a statement in March that it would no longer "welcome official Russian delegations, nor accept the presence of anyone linked to the Russian government", but added that it would not ban Russian directors.
There is one major Russian director at this year's event: Kirill Serebrennikov, who is competing for the Palme d'Or with Tchaikovsky's Wife.
The Cannes press office told The Hollywood Reporter it had approved "only a few" Russian media outlets to cover the event, and that all of those outlets opposed the war. It was unclear, however, if any state news outlets had requested accreditation, and the festival did not respond to emailed questions.
Two movies by Ukrainian directors are on the festival's programme: Maksim Nakonechnyi's Butterfly Vision and Sergei Loznitsa's The Natural History of Destruction. But even those choices might stir controversy. In March, the Ukrainian Film Academy expelled Loznitsa, because he did not support its call to boycott Russian movies.
"When I hear calls to ban Russian films, I think of my Russian friends — decent and honourable people," Loznitsa told The New York Times in March. "We cannot judge people by their passports," he added: "They are victims of this war, just like we are."
"We need a new (Charlie) Chaplin to prove that today cinema is not silent," said Zelensky, referring to Charlie Chaplin's satire of Adolf Hitler at the outset of World War II in 1939. "We must be victorious. We need cinema to guarantee this ending, that each time it will be on the side of freedom," said the Ukraine leader through a live video link.
(New York Times News Service and Reuters)
Russia to expel 85 diplomats
Russia said on Wednesday it was expelling a total of 85 embassy staff from France, Spain and Italy in response to similar moves by those countries, highlighting the damage to relations with leading EU members since it launched its war on Ukraine. The foreign ministry said it was ordering out 34 diplomatic staff from France, 27 from Spain and 24 from Italy.
The three countries are among European nations that have collectively thrown out more than 300 Russians since the February 24 invasion. In many cases, they accused Russian diplomats of spying, which Moscow has denied.
Russia's response has included sending home 45 Polish staff and 40 Germans last month. It has also announced tit-for-tat moves against Finland, Romania, Denmark, Sweden, Norway and Japan, among others. (Reuters)