US Senator Joe Manchin says no to Biden bill passage
US president's hopes of passing a $1.75 trillion domestic investment bill may face hurdles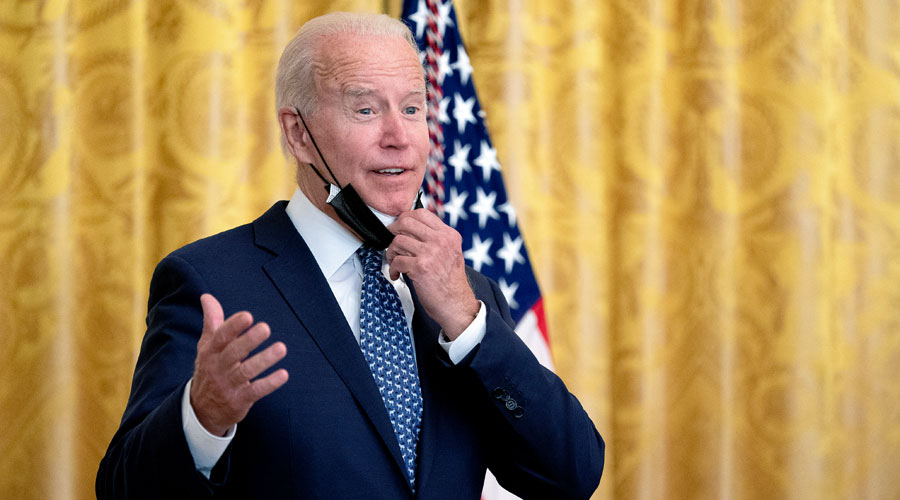 ---
Washington
|
Published 20.12.21, 04:28 AM
|
---
US Senator Joe Manchin, a moderate Democrat who is key to President Joe Biden's hopes of passing a $1.75 trillion domestic investment bill, said on Sunday he would not support the package.
"I cannot vote to continue with this piece of legislation," Manchin said during an interview with the Fox News Sunday programme, citing concerns about inflation. "I just can't. I have tried everything humanly possible."
The White House called Manchin's remarks a breach of commitments he made to find common ground, and said it would find a way to move forward with the legislation in 2022.
"If his comments on FOX and written statement  indicate an end to that effort, they represent a sudden and inexplicable reversal in his position, and a breach of
his commitments to the President and the Senator's colleagues in the House and Senate," White House press secretary Jen Psaki said in a statement.
Many Democrats feel passage of the bill is essential to the party's chances of maintaining control of Congress in next year's elections.
The exchange marked the first sharp public break between the White House and a senator who many top allies of Biden privately regard as damaging the Democratic President's political future.